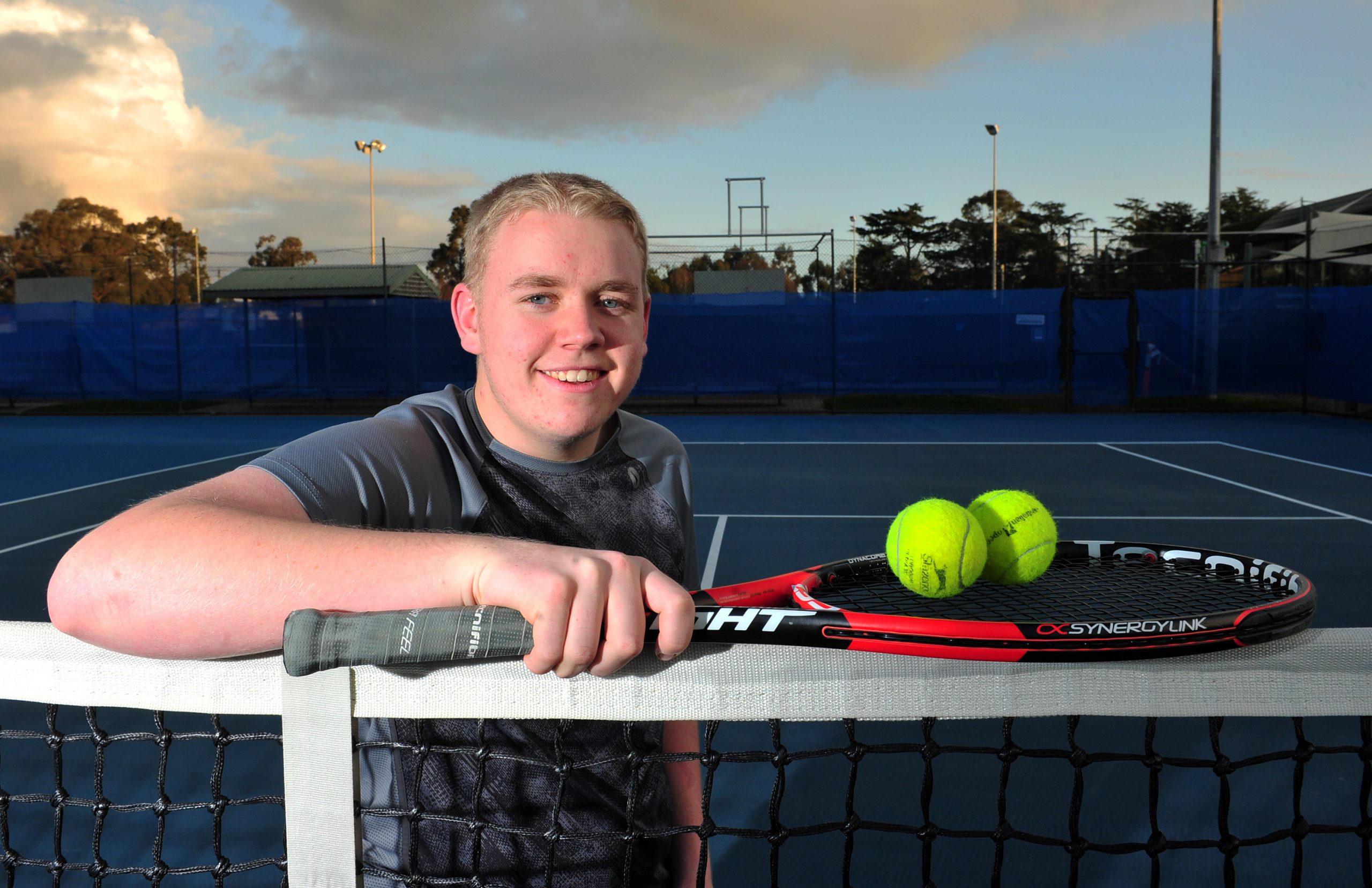 TYLER Mathe is building a place for new tennis players to unite under one roof.

The 17 year-old will stage a tennis open day to coincide with the October ATP Challenger event to bring new people into the game and grow his local club, Traralgon Tennis Association.
His project is part of a 40-hour volunteer program born from the Tennis Victoria Future Leaders initiative following a recent three-day camp at Kyneton.
Mathe will facilitate spot prizes, basic tuition and free-play with the help of TTA and hopes to see some fresh faces pick up a racquet as a result.
"I'm going to have a free tennis day for people to come down and have a hit so they can get into the game and play a bit, and maybe join," Mathe said.
"We've got the Challenger event coming up as well so hopefully we can get some more people to come and watch that (too)."
Mathe was nominated by club manager Susie Grumley and president Graham Charlton to take part in the leadership program as one of three Gippsland participants.
Future Leaders is designed for year 10 and 11 students and provides participants with the opportunity to make a difference at their local tennis club.
The camp focused on teamwork and leadership skills and worked with Tennis Victoria to develop a project plan, which for Mathe will include player services at the Traralgon Challenger.
Having played tennis for the better part of the past decade Mathe said the program was a chance to further develop his portfolio within the sport.
"There was a bit of everything. They taught us a bit of how to coach younger children if we want to be a coach in the future, leadership skills and how to build those and become more confident in yourself and your decisions," he said.
"I got selected by Susie and (Charlton), it was good to know they asked me to do it and it was good to learn more about tennis if I want to do something with it in the future."
Tennis Victoria participation leader for country south-east Tanya Mason said the program was all about creating growth at local tennis clubs.
"The Future Leaders Program encourages our next generation of volunteers to become actively involved at their club, and work closely with their committee to create welcoming environments for current and new participants on and off the tennis court," Mason said.
"It was great to see three participants from Gippsland attend the camp in 2016. I look forward to working with Tyler and the other participants and seeing their projects develop over the coming months."
Mathe's open day is pencilled in for an afternoon time slot on Friday, 28 October.
For more information phone Traralgon Tennis Association on 5174 4626.