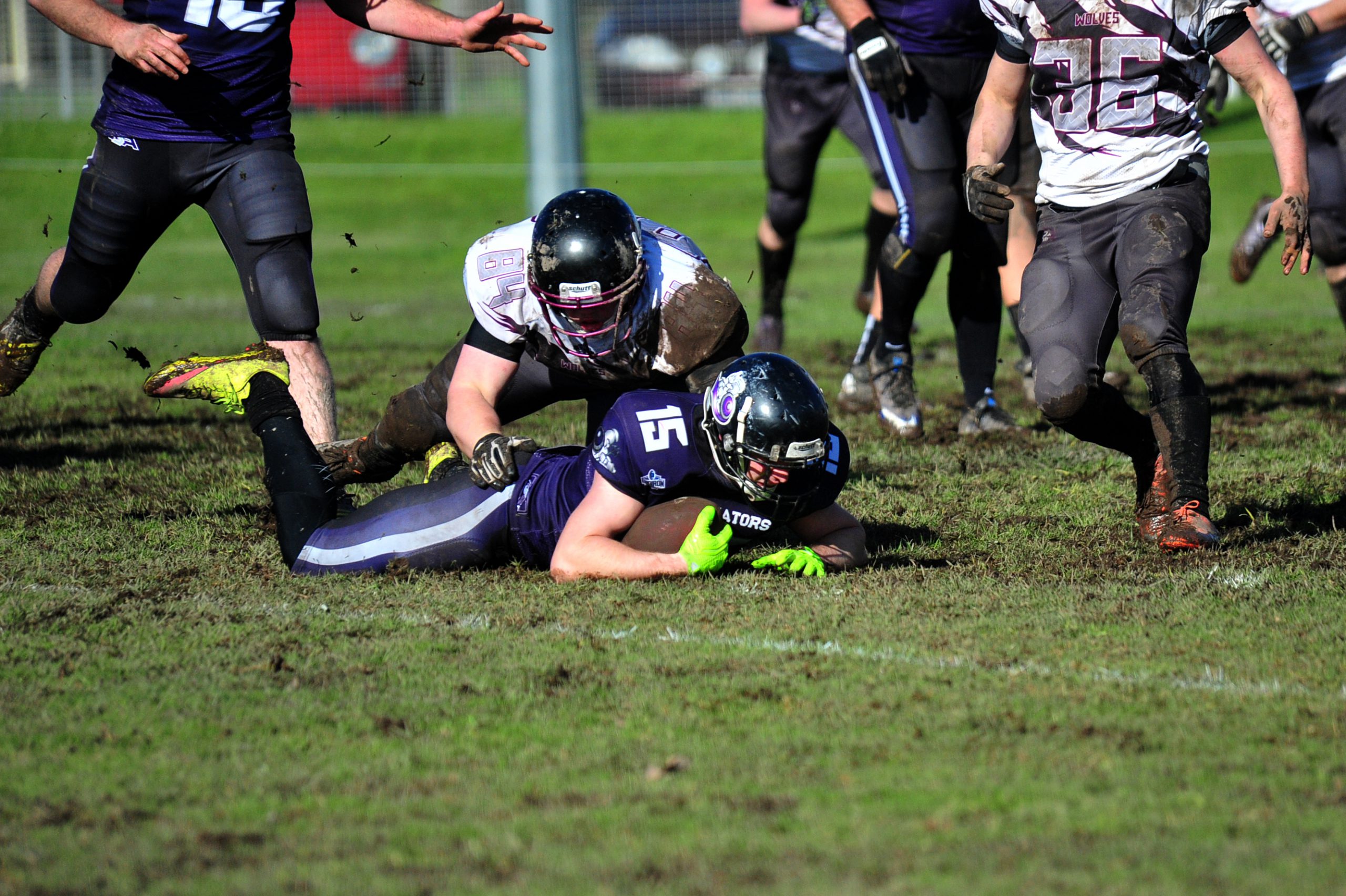 HOME soil provided little advantage for the Gippsland Gladiators at the weekend when it turned to mud for its first Gridiron Victoria division two match at Maryvale Reserve this season.

The Gladiators slogged it out in cold and boggy conditions, but could not find any traction on offence in a 12-0 loss to Melton Wolves.
While the host defended stoutly to limit the Wolves' touchdowns to two, free-flowing attack was nigh on impossible to achieve on a churned up track.
Gladiators coach Don Veale said the side suffered in the wet.
"The game before us really tore up the ground, it was just two inches of mud on the surface," Veale said.
"It was really hard to get your footing and make any moves. Our passing game was pretty much out the window and a lot of our strength is in passing game, so that really took a major element out of our offence.
"You couldn't grip the ball enough to throw it, it was that muddy."
Curtailed by conditions, Gippsland did make a fist of the fight at the start of the second half.
The home team managed to complete a couple of first downs before the Wolves adjusted to shut the Gladiators out.
"Our offence struggled to move the ball, we really had a tough day on the offence. We couldn't counter their defence I guess at the end of the day," Veale said.
"The defence did a great job holding them off… even though our offence struggled to move. I was happy with the way the defence went.
"We couldn't get those breaks we needed, those big runs.
"The guys worked hard on what they did out there, it just didn't go our way."
Melton managed two touchdowns for the afternoon but failed on both conversion attempts.
The Gladiators have one win and a draw from their opening six games of the season.
They have the bye this weekend before returning to action against Ballarat Falcons in Reservoir.