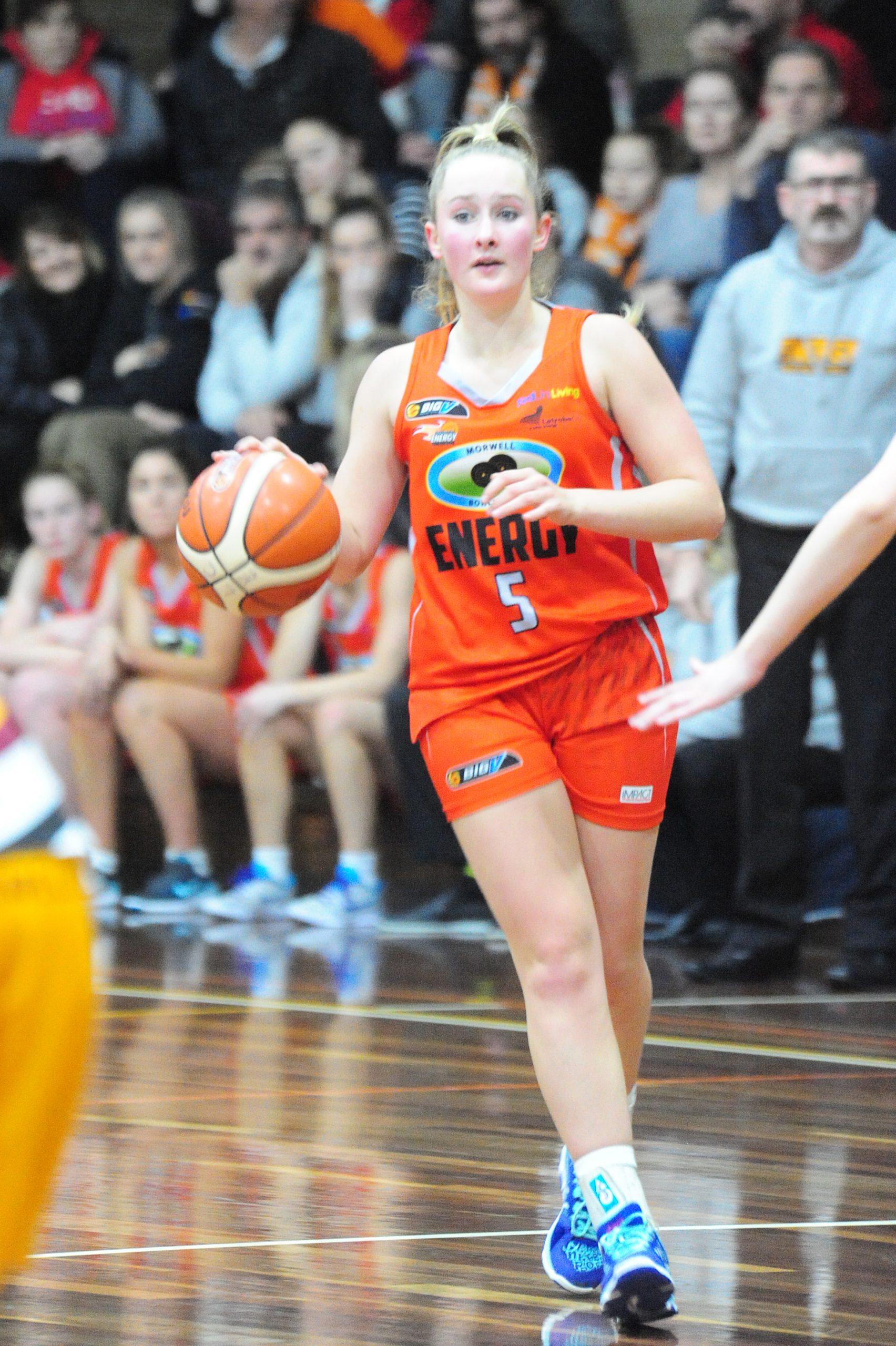 LATROBE City Energy advanced to the second round of the BigV division one basketball playoffs in both the men's and women's competitions after winning their respective first round finals.

The women defeated Camberwell 64-52 and the men followed up with an 82-65 triumph over Mildura in a double header at Latrobe Leisure Moe Newborough.
Missing key players Chelsea D'Angelo and Alysha Marcucci due to representative duties, the Energy drew on its depth to conjure a memorable victory.
Jordan Pyle was promoted to the starting five and rose to the occasion with 11 important rebounds matched up against Dragons star Rachael Wansbrough and Samantha Labros made an impact off the bench with seven points.
Tanarly Hood was the star for the Energy with a huge return of 22 points, nine rebounds, four assists and three steals, backed by a Shanice Steenholdt double-double 15 points and 20 rebounds.
Coco Henry also chimed in with nine valuable points on a big night for the hosts. Energy coach Andrew Harlow said the hunger was evident among the squad.
"At the end of the day we got the result we needed; we finished third and were playing sixth so to drop this game would have been a devastating blow for us and I think the want and desire of the girls came out," Harlow said.
"I think we just wanted the game a little bit more. We won the rebound count something like 51 to 27, so we limited their second chance points and that's what really got us over the line."
The defensive pressure of the past month came to the fore again for Energy.
"We went out very aggressively on defence and the referees let the game flow, which was a great help to us," Harlow said.
The Energy women will now play a best of three series against Geelong to qualify for the grand final.
Returning home for this weekend's first leg, Harlow said it was important to start on the right foot with D'Angelo and Marcucci likely to return to the lineup.
"Wins at home are absolute gold, so we have to go back in there and play that tough defence… keep that going and keep that team mentality," Harlow said.
"We want to hit these finals at full strength, that's the main thing."
The Energy men were also clinical in their 17 point dismissal of Mildura in the first elimination final.