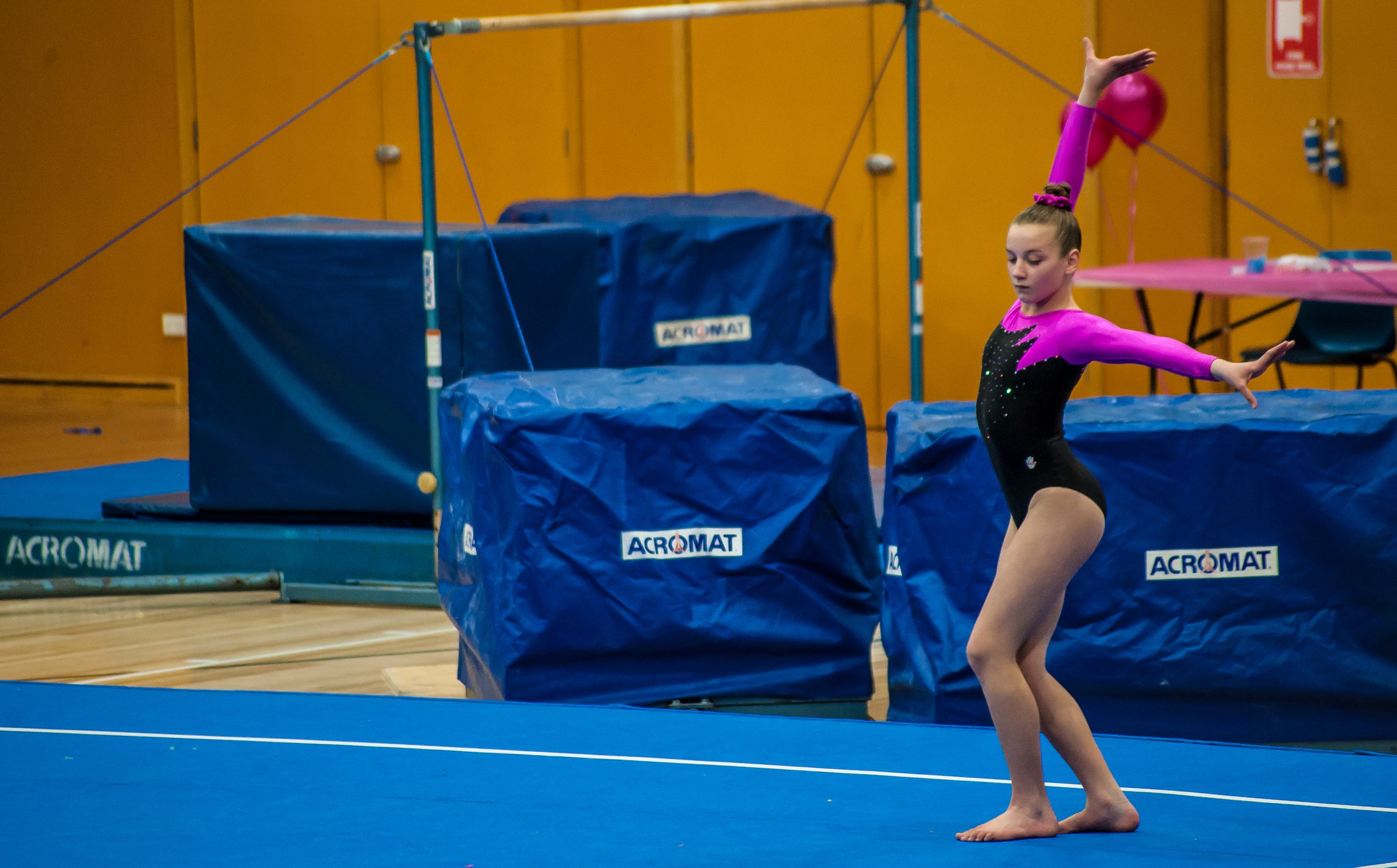 SCENES befitting the gymnastics floor at the Rio Olympics were on display as leotard-clad leapers vaulted and somersaulted around the Traralgon Sports Stadium in the 2016 Energetic Cup on Sunday.

The Energetic Gymnastics Club invitational tournament, which doubled as a Gymnastics Victoria State Pennant finals wildcard qualifier, attracted 205 athletes across the women's gymnastics divisions for an acrobatic day of competition.
The Traralgon-based host club had five teams qualify for the state finals, along with one from Maffra, against a raft of teams from across Victoria.
Energetic's standout performers were its top level seven gymnasts, Lauren Miller and Tatum Cotterell, who increased their difficulty and best scores on multiple apparatus at the event following their involvement in senior metropolitan competitions earlier this season.
Abby Warner was also superb in winning the individual all-round champion for the level six category.
Coming toward the end of a packed calendar, Energetic Gymnastics was upbeat about its prospects at the state titles in two weeks' time.
"For our level one to three teams it's been a very successful season. It's coming to the tail end of the season now, but they've participated in three events in Melbourne plus the junior Gippsland Championships," a club spokesperson said.
"Now to make it through to the state pennant finals is a bonus for them.
"It was a great event and we're very lucky that we've got some really strong teams in our level two division in particular, so there's a lot of depth and we're quite optimistic as to how they'll go in the state pennant finals."
The Energetic Cup has grown exponentially since humble origins in 2012, when only the fledgling host club and one other from Gippsland attended.
It has taken off since then, migrating to the Traralgon Sports Stadium in the past two years and attracting larger numbers from further afield.
A couple of trucks worth of Olympic gymnastics equipment were brought in from Adelaide, pieced together by an "army of volunteers" for the event and deconstructed immediately afterward to be returned.
The logistical labyrinth has been worth it for Energetic and the broader Gippsland gymnastics community, with GV and visiting club feedback highly positive.
"The growth of gymnastics in Gippsland is really significant at the moment and we're starting to demonstrate Gippsland is an up-and-coming region for the sport," the spokesperson said.
"All the clubs have high hopes for the future, participation numbers are good so there'll be good things in the years ahead for all Gippsland clubs."
The Olympic flavour was brought further to the fore by the attendance of past Australian representatives Ashleigh Brennan and Stephanie Moorhouse along with male Commonwealth Games gymnasts Jayden Bull and Kent Pieterse.
The next major event following the state pennant finals is the senior Gippsland Championships to be staged in September.
For more information about Energetic Gymnastics club visit www.energeticgym.com.au