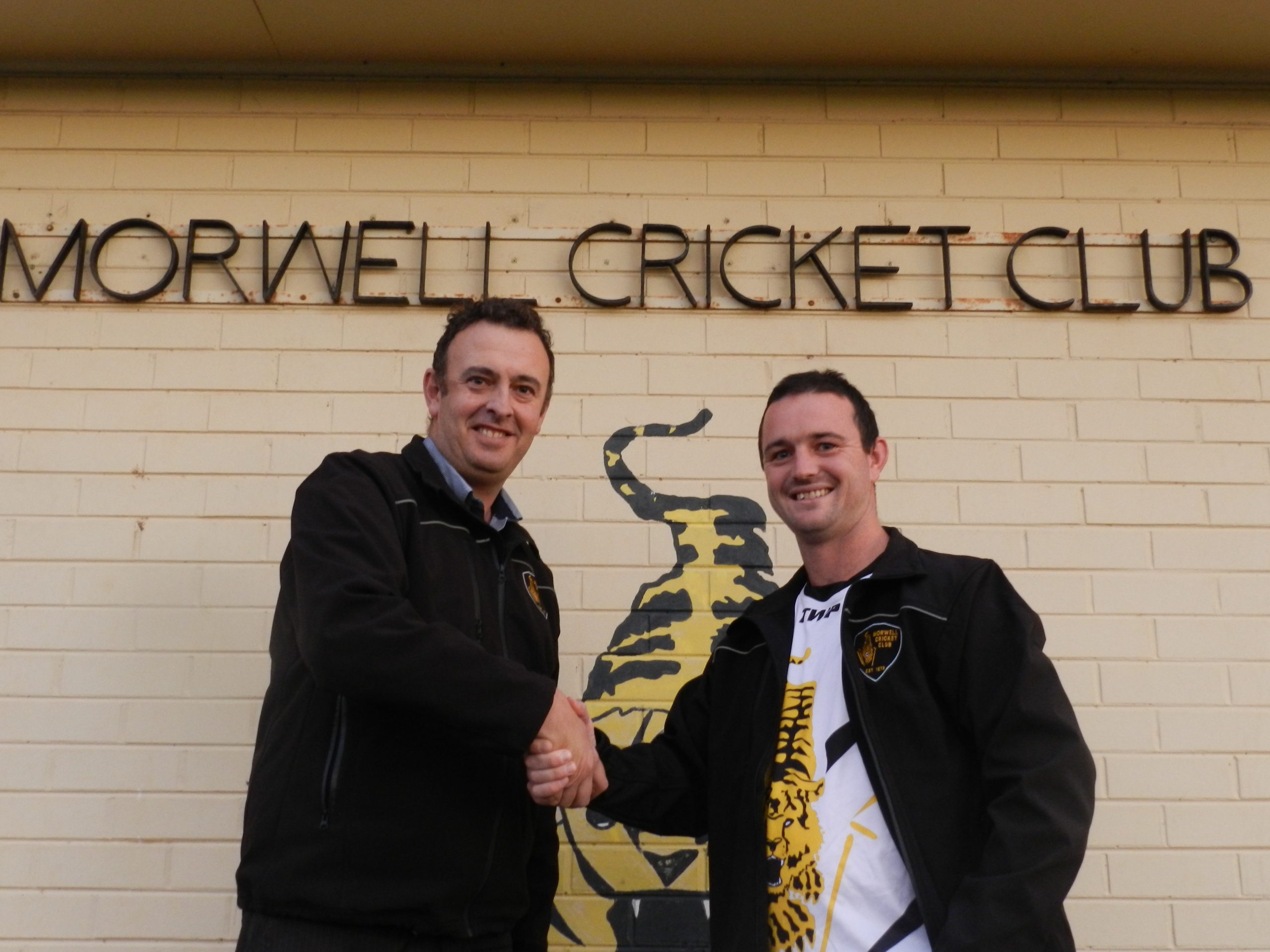 THE newest life member of Morwell Cricket Club is a Tiger who has more than earned his stripes.

Current club president Craig Giddens became Morwell's 25th life member at the annual meeting recently, more than three decades after making his debut as an 11 year-old junior.
The veteran left-hander has been an A grade mainstay for many years, in addition to extensive off-field contributions.
He said it was an honour to be inducted.
"I was pretty emotional when I was voted in the other night. It means a fair bit," he said.
"Of the 25 life members I've had a fair bit to do with 23 of them. It was a massive honour."
Giddens joins his father and uncle as life members and said he was "born into the club" given his family's involvement.
He played his first senior game in his second year at the club and broke into A grade as a 15 year-old, winning four top grade flags in the years since.
Aside from a two-year stint at Churchill, Giddens has been a one club player and said it was the culture that kept him around.
"Probably the best thing about the club is that everyone is treated the same way. It doesn't matter if you're an A grader or a C grader, we're just there to have a bit of fun, we try to treat everyone the same," he said.
The 43 year-old has occupied committee roles consistently throughout his tenure and said it was rewarding to give back.
"It's been good, I think I've spent about 15 years on the committee in different roles and it's one of those jobs where if you put a bit in there you get a bit back, I've enjoyed it," he said.
Giddens is set to embark upon another season with the Tigers, who enter their 137th year of competition in 2016/17.
Joining Craig, the club has included several youngsters in off field leadership roles.
Brent Reside now holds the senior vice president's chair, Dylan Day does club merchandising, Lachlan Day is assistant treasurer, and Glenn Bone has the social media manager portfolio.
These youngsters work around the senior off field members of the club and add a great level of energy to its management.
Morwell began training yesterday under Rory Hare, who will lead the club for the second consecutive season as captain and coach.
Hare guided the club within a single run of the club championship last season, and just missed out on a first grade grand final berth at his maiden attempt.
The Tigers unveiled the new electronic scoreboard at the Morwell Turf ground last season, and will this season have an equivalent at the Keegan Street oval where the lower grade men, junior and women's teams play.
Senior games this season will be played between 11.30am and 5.10pm on Saturdays.
Morwell's junior registration day will be Tuesday, 6 September, from 4.30pm at Keegan Street with coaches already appointed for all under age junior levels.
It comes on the back of four junior teams and a large Milo In2Cricket program last season.
The club's women section will also begin their season soon as they look to add to their impressive run of nine premierships from the past 12 seasons in the Gippsland Cricket League.
Senior coach Rory Hare welcomes any new and returning cricketers to the club.
He can be phoned on 0419 872 559.
Junior coordinator Mark Smith can be reached on 0438 870 790 and women's coach Barry Mathieson can be phoned on 0418 595 168.