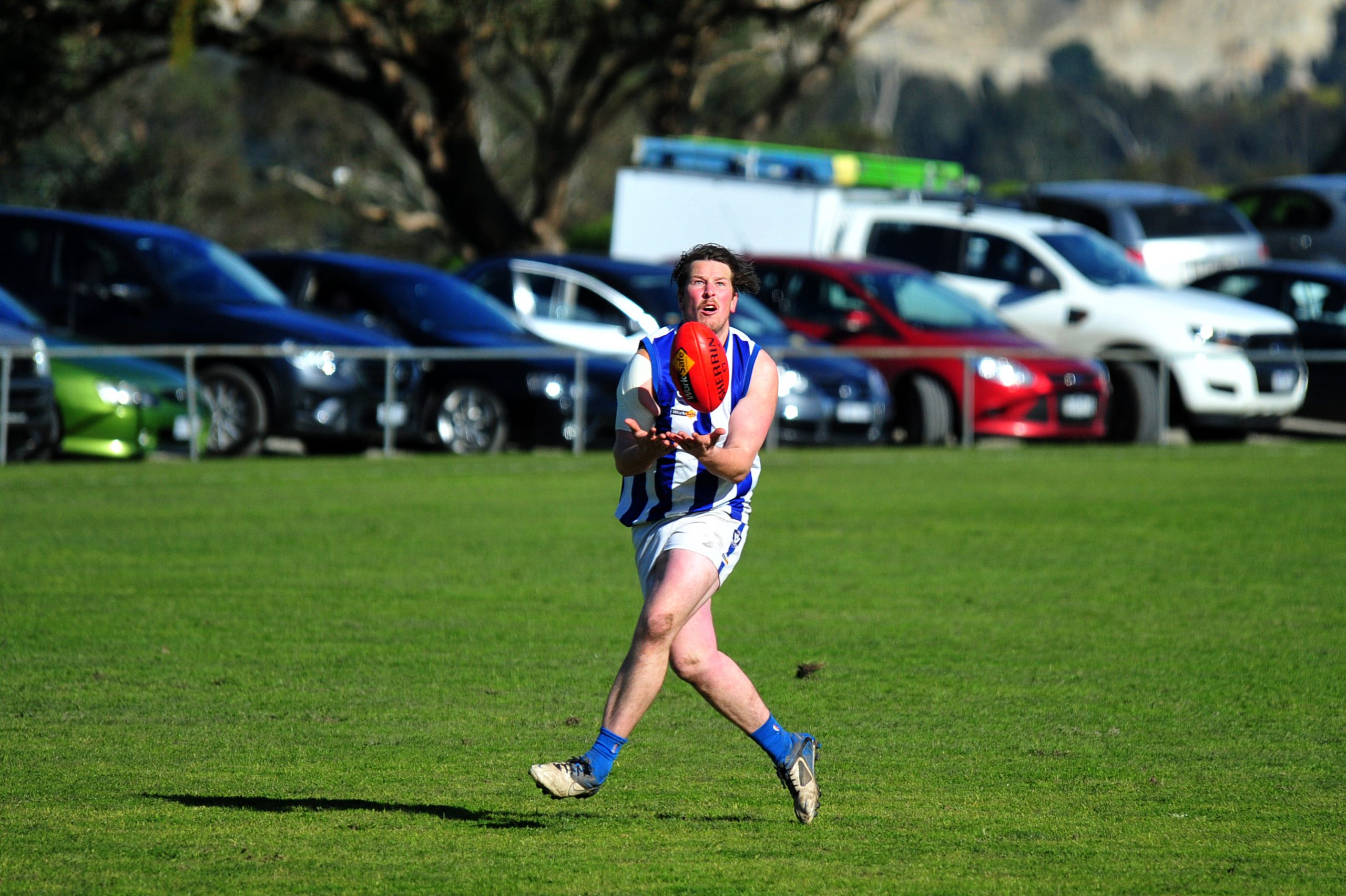 QUALIFYING FINAL

A FREE shot at minor premier Sale City awaits the winner of Saturday's North Gippsland Football Netball League qualifying final between Churchill and Heyfield at Yarram Recreation Reserve.
The Cougars were the only team to beat the premiership frontrunner in the home-and-away season, but they fell short against the Kangaroos at both attempts.
The pair are no strangers when it comes to the post-season and this weekend marks their fourth encounter in the space of three finals series.
Heyfield has won two of the previous three and while Churchill will always point to the one in between, Cougars coach Allan Chandler said the most recent had not been forgotten.
"We like to remember the 2014 grand final but last year we had two good battles before they smashed us in the preliminary final," Chandler said.
"It would be nice to get one back."
Churchill will regain skipper Chris Williams, with on-baller Travis Brighton (injury) and wingman Tim Darby (suspension) also likely starters.
The Cougars warmed up for finals with a 120-point mauling of Gormandale and Chandler enjoyed the opportunity to fine tune his side's attack.
"You can only play who you play in round 18 but Gormandale still have some top players and it was a good offensive hit-out without being a finals-type contest," he said.
"Heyfield have quality players everywhere so it will be a battle of the midfields on Saturday."
After an impressive nine weeks, Heyfield's smooth finals preparation hit an unexpected bump against Traralgon-Tyers United in the final round.
"From our point of view we couldn't go up or down the ladder and we were a bit flat," Heyfield coach Josh Stubbe said.
"I couldn't fire the boys up and we took a while to get going but credit to TTU, they came out firing.
"It was a good wake up call."
Heyfield eventually recovered and went on to win the game, but will welcome back experienced pair Shane Birss and Nick Dowse (hand) this weekend.
"It's an important game because we know how important it is to go through to the second semi-final and not go into a do-or-die situation," Stubbe said.
"Churchill has a strong midfield and it's going to be an arm wrestle but we'll go man-on-man and back ourselves in."
On paper at least, the Roos boast a meaner defence, while the Cougars possess the more potent attack. With both coaches favouring one-on-one contests, there promises to be fascinating matchups all over the ground.
Qualifying Finals
(2 v 3) – Saturday, 20 August – Yarram Recreation Reserve
Football
Seniors – Churchill v Heyfield
Reserves – Sale City v Cowwarr
Thirds – Sale City v Glengarry
Netball
A grade – Rosedale v Heyfield
B grade – Heyfield v Sale City
C grade – Woodside v Sale City
D grade – Heyfield v Rosedale
17 and under – Traralgon-Tyers United v Churchill
15 and under – Traralgon-Tyers United v Sale City
FAMILIAR foes will meet in an unfamiliar setting, when Yarram and Woodside contest an historic elimination final clash at Tyers on Sunday.
The match is Woodside's third final since joining the league in 2008 and the Demons' first since its move from the Alberton Football Netball League in 2014.
Despite the rivalry adding another dimension to an already meaningful stoush, Demons coach Chris Pettitt wasn't buying into the hype.
"I know it's going to be a big build up because of the local rivalry but people can get ahead of themselves and we're just excited to get out there and have a crack," Pettitt said.
"It wouldn't matter if we were playing Heyfield or Rosedale, our approach would be the same."
Yarram takes strong form into the game with only one defeat in its past six matches and will add key defender Dave Coulthard (concussion) and forward Justin Staley to the mix.
With a full squad to pick from, Pettitt faces a tough week at the selection table, but is not complaining.
"I said a while ago that given how even the competition is it could come down to who has the fittest list," he said.
"(Woodside) have a few injuries but it definitely won't be easy. Their midfield is strong and they have probably the best ruck duo in the league.
"That's not a bad combination and when they get momentum they can score very quickly."
The free-flowing football has been somewhat lacking for Woodside in recent weeks, but returned in fits and spurts in last week's vital win against Rosedale.
Tom King is in line to return, while Lionel Ogden and Keegan Dingo are expected to join Dylan McLachlan in making the trek from the Northern Territory.
Unlike his opposite number, Wildcats coach Gary Jones was embracing the occasion and preparing for a physical battle.
"The Good Friday game was built up as the biggest of the year but I said at the time it shouldn't be because that's what finals are," Jones said.
"I feel sorry for whoever loses because a lot of the guys know each other and live around here but it's good for the area and adds to it.
"Yarram have big bodies and will use the intimidation factor… our strength is our fast play and we have to use that.
"Our form hasn't been great but that can turn around pretty quickly in finals."
With one win apiece throughout the season, Sunday's contest could go either way.
Elimination Finals
(4 v 5) – Sunday, 21 August – Tyers Recreation Reserve
Football
Seniors – Yarram v Woodside
Reserves – Traralgon-Tyers United v Churchill
Thirds – Rosedale v Heyfield
Netball
A grade – Churchill v Cowwarr
B grade – Traralgon-Tyers United v Rosedale
C grade – Glengarry v Yarram
D grade – Glengarry v Cowwarr
17 and under – Rosedale v Heyfield
15 and under – Yarram v Glengarry