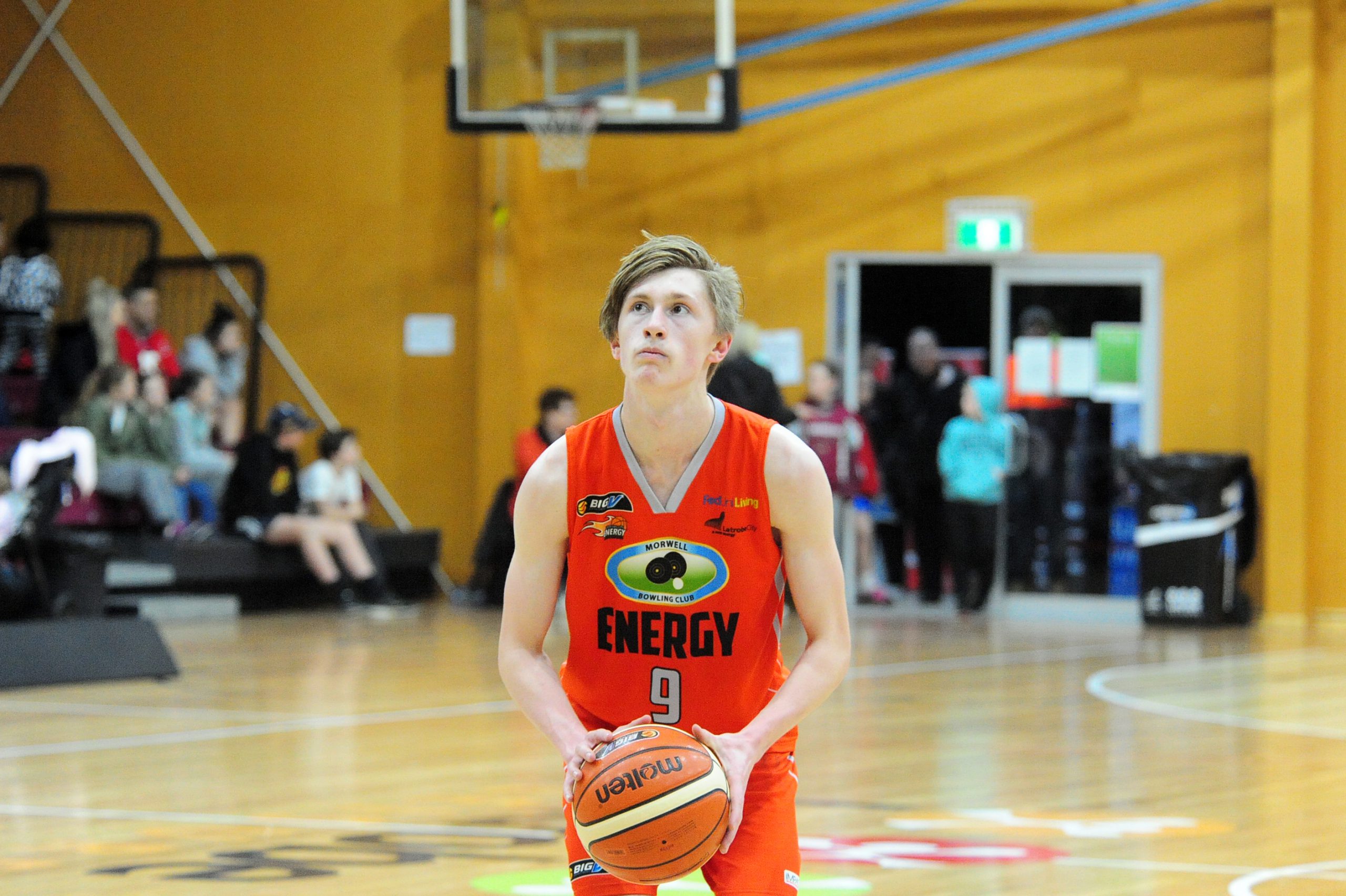 LATROBE City Energy's BigV division one men's season has ended, but coach Jason Sutherland believes his players can hold their heads high after reaching the playoffs in a campaign that was almost over before it began.

The team's year came to an abrupt conclusion on Saturday when it was bundled out of the playoffs following a 92-76 semi-final loss to Melton.
It capped off a home-and-away fixture in which the Energy finished fifth behind Melton with 14 wins from 22 games.
The strong showing appeared unlikely at the beginning of the season after many of the club's players left in search of greener pastures.
Despite the Herculean nature of the task confronting his side, Sutherland insisted the team's goal was always to make playoffs.
"For us to make it as far as we did with the young players coming in and getting as many minutes as they did was a step forward for the club," he said.
"I'm extremely happy with how the team grew over the season.
"We achieved our goal and won a game (in the playoffs)."
The loss of experience provided an opportunity for younger players to make their marks, including the dynamic duo of Ben Barlow and Thomas Portbury.
Prior to the season 18-year-old Barlow had averaged five minutes' court time during his first 13 games.
This season he averaged more than 24 minutes a game across 22 appearances.
The young gun also proved to be a potent scoring option for the Energy, nailing 76 field goals and 39 free throws.
Portbury, who played the bulk of the season while just 17 years old, clocked an impressive 293 minutes in his debut season.
Sutherland said the pair had bright futures.
But it was the stand out performances of imports Jordan Coleman and Raheem Lemons that really stole the show.
"Jordan was in the top four or five for scoring (in the league) and Raheem led the league for rebounds," he said.
"They both did the jobs they were employed to come out and do."
He said having Coleman and Lemons firing on all cylinders took some of the pressure off the less experienced players.
"It's always easier when guys are coming in and doing their job and you're able to get wins," Sutherland said.
"We also made sure the season was enjoyable. When you're playing for each other you tend to push a bit harder."
He said the off-season would provide an opportunity to take stock and begin looking for new players to help build on the club's success.
However, he was confident of holding onto his young players.
"It's more about retaining everyone we've got, adding a few more pieces and finding out where the holes are and finding the imports to take us to the next level," Sutherland said.