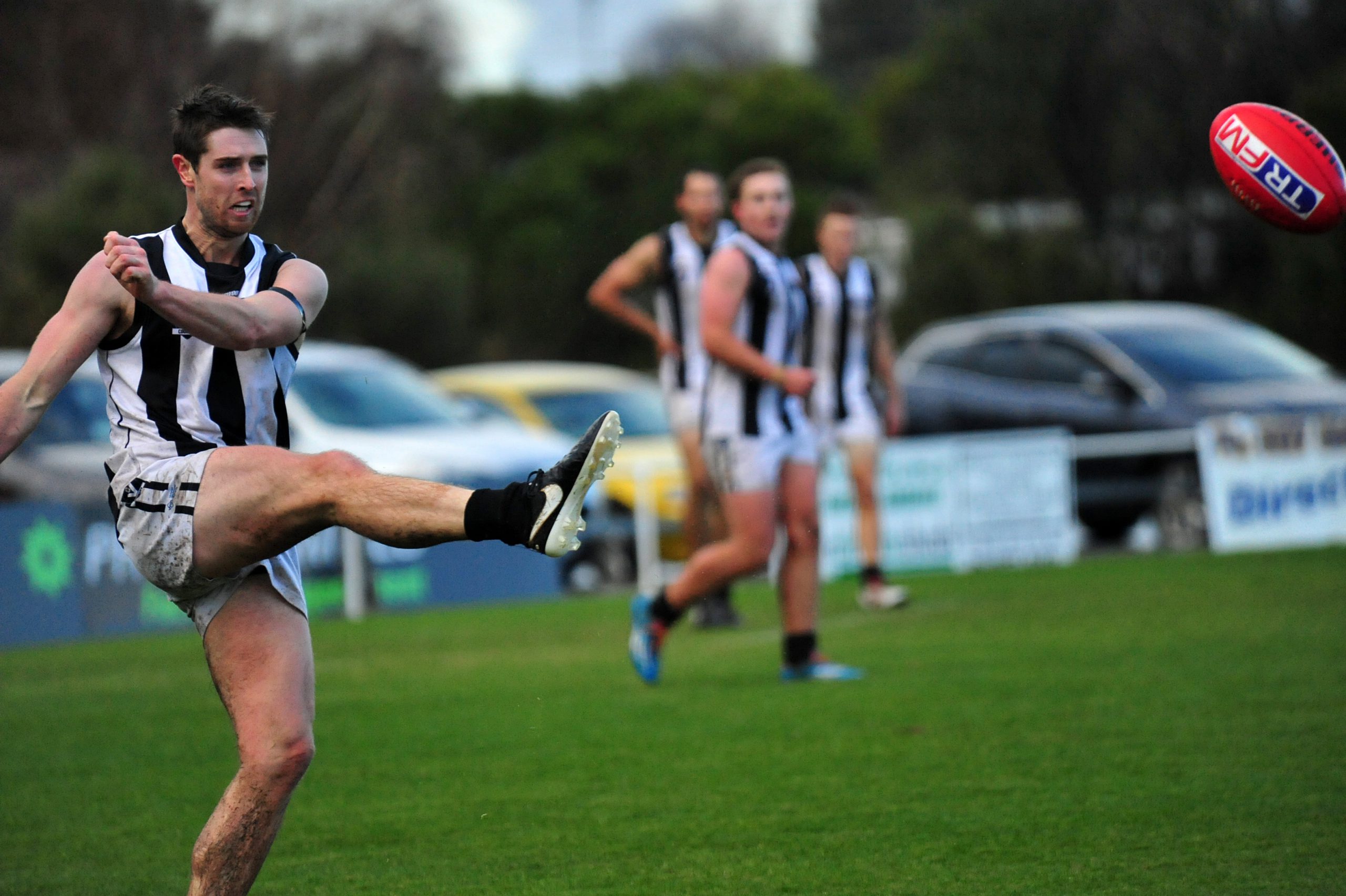 SALE will head into this weekend's Gippsland League match against Drouin knowing it is just one good performance and a little luck away from a chance at an unlikely finals berth.

It will take a convincing win against the fourth-placed Hawks and other results to go their way for the seventh-placed Magpies to leap-frog Warragul and Wonthaggi into fifth.
Magpies mentor Shane Fyfe said while his side was feeling alright about the match they were aware they needed some outside help.
"We've said to the boys the last couple of weeks that we'll go out and hopefully win and see what happens with the other results," Fyfe said.
His side will be buoyed by the fact the last time the Magpies lost away to Drouin was in 2010.
However, Fyfe was under no illusions about the size of the task confronting his side.
"They're a well improved side and they started the season off slow and come good," he said.
"Their strength is their onballers."
He identified Daniel Nicholls and opposing coach Bob McCallum as key players for the Hawks.
"We need to be able to stop their mids and Bobby McCallum in the ruck, which hopefully with our rucks we can do," Fyfe said.
Sale will be boosted by last round's 23-point win over Warragul and needs a repeat performance this weekend.
"We're under no illusions, results have to go our way and we'll see what happens," Fyfe said.
Warragul will need to shake off last week's loss if it is to overcome a powerful Traralgon side and keep its September hopes alive.
The Gulls will travel to Traralgon to take on a rampant Maroons side which is fresh off a hard-fought win against Maffra.
With Warragul set to meet Maffra in the last round, Steven Kidd's men will need to be at their best come Saturday.
Morwell will be hoping that home ground advantage will count for something this weekend when it hosts league powerhouse Leongatha.
The Tigers' home form has been impressive this year, with Joel Soutar's side overcoming Bairnsdale, Traralgon and Warragul at the Morwell Recreation Reserve.
But Morwell will need senior players including Soutar and Tim Ryan to fire if they are to mount a successful resistance.
Second place could be sewn up this weekend when Maffra goes head-to-head with Wonthaggi at home on Saturday.
The second-placed Eagles could shut Traralgon out of the race for silver by defeating the Power, with both sides strong chances of overcoming their foes in the final round of the season.
For Wonthaggi, an upset over Maffra would help it keep touch with the top five.
For Moe, this weekend's match up against Gippsland League cellar dwellers Bairnsdale provides a golden opportunity to return to winning ways after last weekend's crushing loss to Leongatha.
But it will be no easy feat for James Blaser's men, who will come up against a Redlegs side that pushed Morwell within three points last weekend.
If both teams put in performances near their best, crowds at the Moe Recreation Reserve could be in for an entertaining afternoon of football.