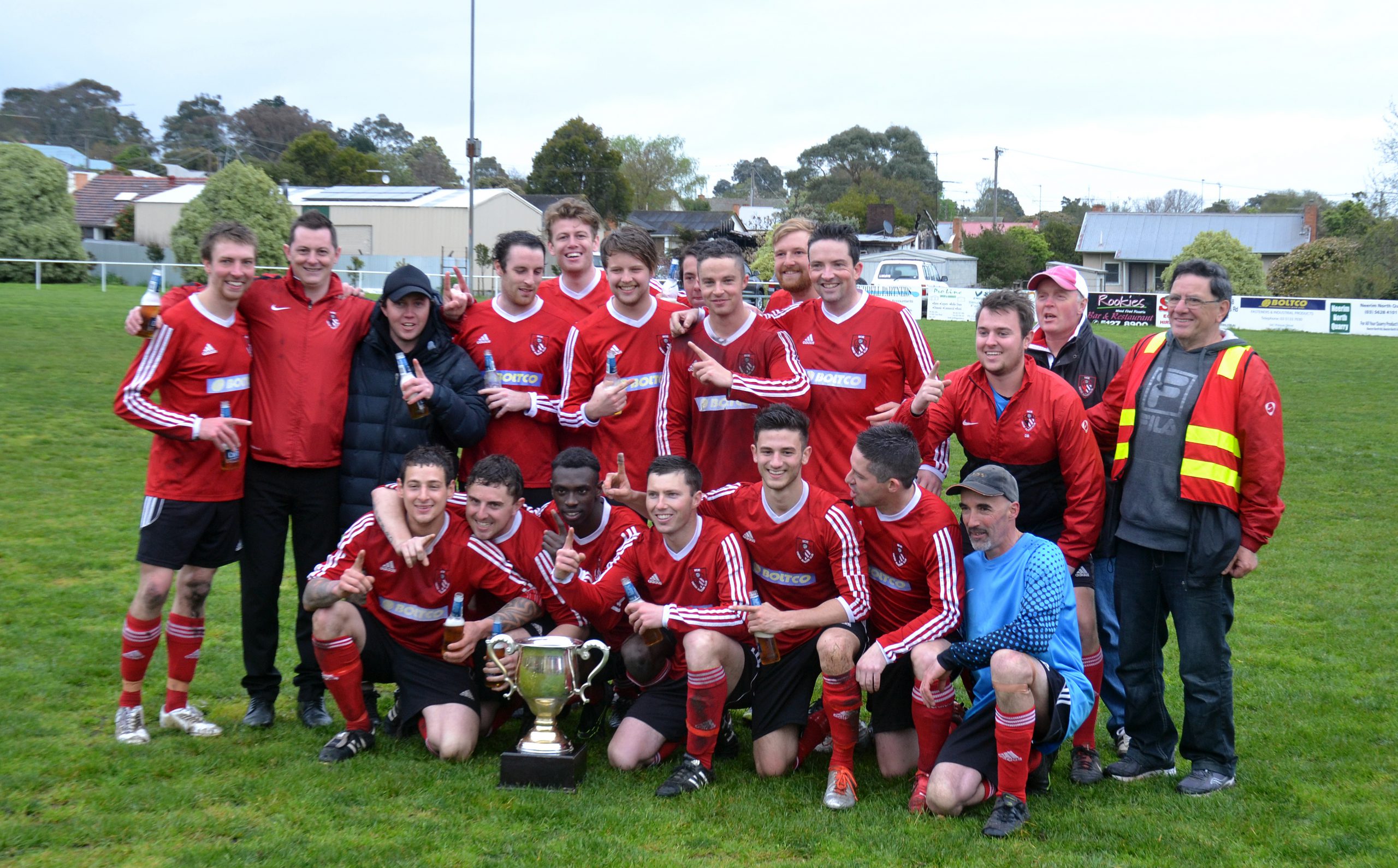 Moe United has sealed the Latrobe Valley Soccer League title with a 7-0 win over Fortuna at Olympic Park.

The Red Devils needed to either win or draw the match to win the title in the penultimate round of the season and did not disappoint the home fans.
Moe United coach Kevin O'Farrell said the win was the result of a "massive effort from the boys".
"You couldn't ask for anything more – the boys have been great all year," O'Farrell said.
"(We) pretty much led from start to finish by the time all the other clubs had their byes and we all had an equal number of games."
The win marks the team's first title win since 2013 and an excellent start to O'Farrell's coaching career.
O'Farrell took on the role after Lee Dastey stepped down at the end of last season, and identified the training regime put in place by his predecessor as being a key factor in his side's success.
"It's more the quality of the training has been excellent," he said.
"Lee, the previous coach set the example over the last four years and we've just continued his good work.
"The training's been first class – you couldn't ask for much more."
He said it was impossible to identify stand out players because so many contributed strong performances each week.
"That's probably one of the reasons why we are where we are – we've got good quality players, but the team effort, their consistency and evenness has been amazing," O'Farrell said.
"We've got our vote count next week and I couldn't tell you with any confidence who's going to win it, but it'll be out of five or six I reckon."
After the game the LVSL cup was presented to the team on the ground.
O'Farrell handed the trophy to club icon Bert Lietzau, who presented it to the players.
"He's a life member of the club, he's been a president, he's an ex-player – the real lifeblood of the club," he said.