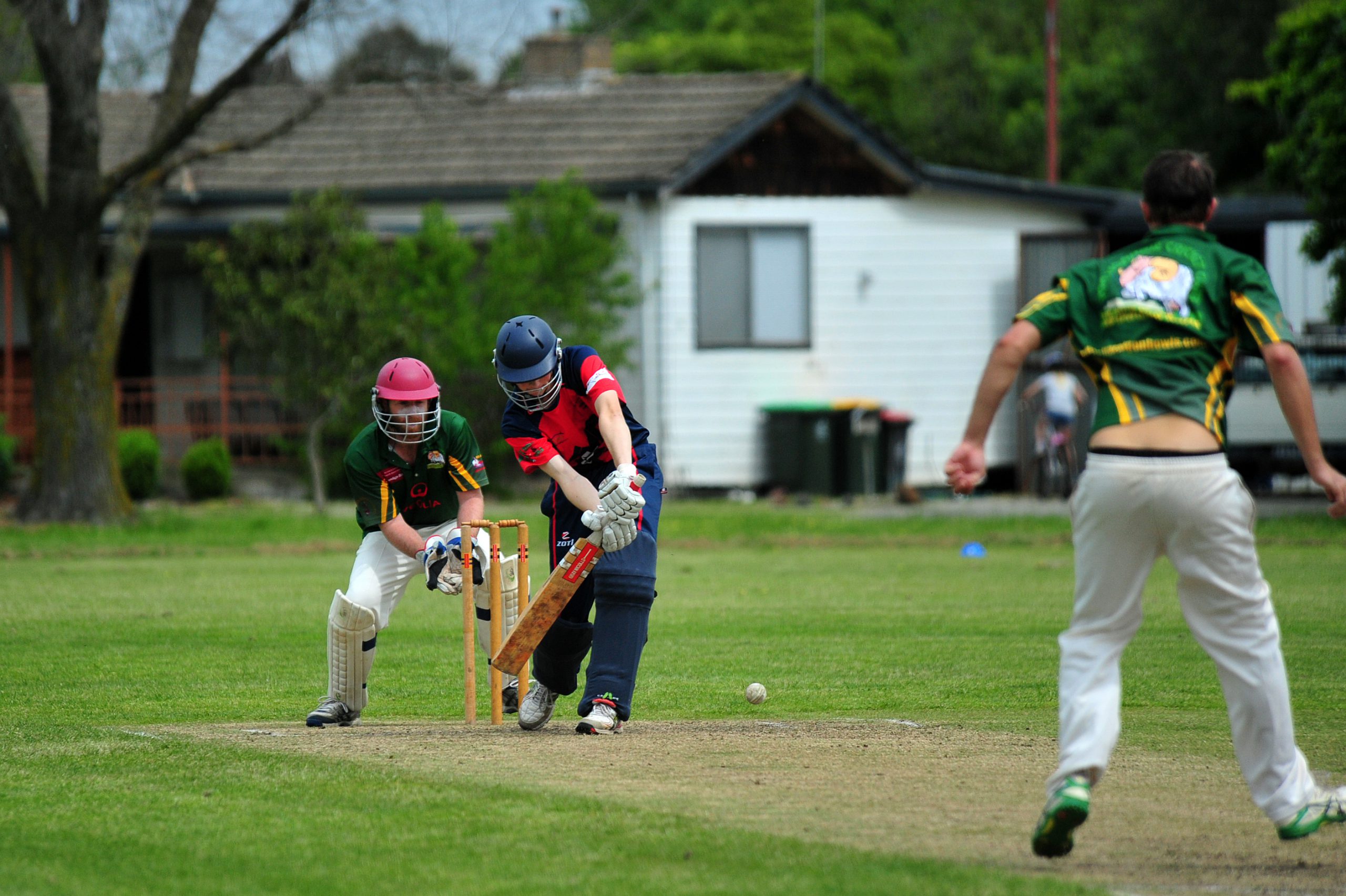 Round two of Traralgon and District cricket has seen Ex Students break the 300-run barrier first scoring an impressive 6/301, while the big disappointment came from Imperials who lost at Catterick Oval against Toongabbie.
In the match of the round between Centrals and Glengarry, Centrals won the toss and sent its opponents in to bat.
Unfortunately, Glengarry's batting woes continued and after 39 overs it was dismissed for 108.
Alistair Jenkin batted at number four and finished 29 not out.
The Centrals bowlers were tight with Mark Rawson and Corey Petersen both taking three wickets each.
Centrals slumped to be 5/50, but Stuart Brooks held the innings together to make a valuable 23 not out to guide his team to 7/110 and secure the points.
Justin Little was best for Glengarry with three wickets.
CATS travelled to Raiders trying to erase the memories of last year's clash.
Winning the toss, CATS sent Raiders in first.
After a solid start of 38 between Matt Dye (14) and Jason Macfarlane (22), Raiders were on their way.
Liam Maynard batted well to top score with 40 while Brad Knowles hit 24.
Eventually Raiders were dismissed in the last over for a competitive 9/148.
Ben Julin was the star for CATS with 5/30.
CATS set about the target in good fashion and was always ahead of the required run rate.
In his debut for CATS, Josh Keyhoe played a good knock and made 42, while Julin played a starring role by making 44.
After a flurry of wickets CATS sat at 8/147 needing one to win off eight balls.
A crucial wide tied the scores and with four balls remaining CATS got home with a leg bye.
Brad Knowles finished with 3/16.
Imperials' match against Toongabbie at Catterick Oval was billed as an enticing encounter but turned into a Rams rampage.
Batting first, Imperials were blitzed by their opponents for a paltry 66 of 37 overs.
Tim Garner shined for his new club with four wickets.
Toongabbie strode to victory in 22 overs, making 3/68.
EX Students made the most of winning the toss and electing to bat at Traralgon Recreation Reserve – posting a whopping 6/301 against Churchill.
The batsmen were on fire, with Jimmy Pryde top scoring with 66, while Jackson McMahon (58), Lee Stockdale (50) both posted half centuries.
Ric Battista (33) and Matt Robertson (22) both got into the act to put the Cobras' bowling to the sword..
Churchill's bowling figures were not good viewing with Riley Flanigan copping the brunt with three overs for 47.
Facing a monumental chase, Churchill put in a better batting performance with new English recruit Andy Sheperd showing his worth with 69 at the top of the order.
Mat Harvey held the lower order together with a hard fought 46 as Churchill was all out for 177.
Kade Duncan, with 4/49, took the bowling honours for the Sharks.
In the last game of the round Rovers faced Traralgon West with the match transferred to St Paul's.
Traralgon West won the toss and sent Rovers into bat.
Taking wickets consistently, West was right on top as Rovers slumped to 7/68.
Kev Stoddart (28) and Greg Bramwell (16 not out) got Rovers to 108, helped by 27 extras.
The Traralgon West bowlers put in a solid team performance, with four bowlers taking two wickets each.
Sensing a chance to end a three-year drought, Traralgon West strode to the crease, but were soon back in the pavilion – with the scoreboard soon reading 6/41.
Only Tim Howe's 21 showed resistance as the West lost its big chance for an early season win.
New Rovers player Riyaz Pathan was excellent, taking 4/18.