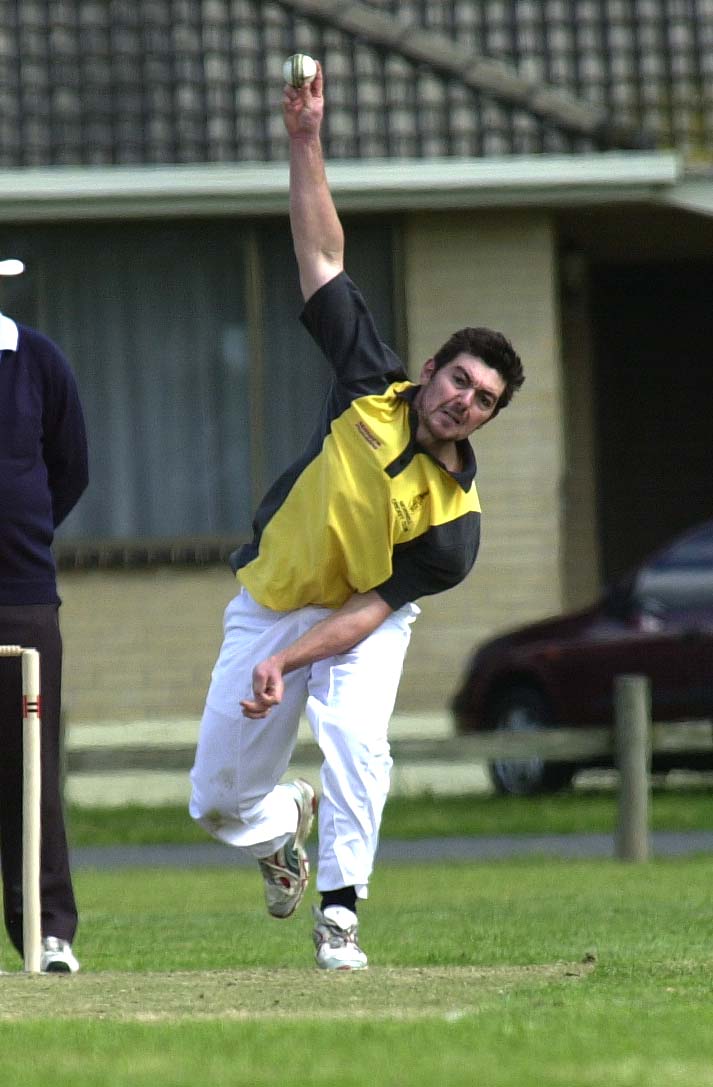 Morwell cricketer Rob Semmler is clear about why he's played at the club for so many years.

"Obviously, the people there and the way they are," Semmler said.
"Everyone's on the same level… no matter your ability you're made to feel welcome and it's a really good family club.
"We've got a lot of blokes that have young kids and the club makes it really easy to bring down the family. It's a really good environment and a good club."
It's that sense of camaraderie which has kept him long enough to be on the brink of playing his 250th game for the Tigers which he expects to play against Trafalgar in second grade on Saturday.
Semmler made his debut for the Tigers in 1994 and it was not long before he tasted premiership success with Morwell's third grade side in 1997-98.
He said he doesn't remember much about the game as he was "only a kid" at the time, but has represented the club in a number of finals since.
"I've played in a lot of semi-finals in A grade and I've played a couple of A grade finals," Semmler said.
"We didn't get the result we wanted but it's still good times."
Among the finals heartbreak was last season's second grade decider which Morwell (108) lost to Mirboo North (6/112).
Semmler turned in a starring performance for the Tigers in that game, equal top-scoring with 30 before taking 2/27 off 7.4 overs.
The self-described bowling all-rounder has had a career many club cricketers would envy, making 3402 runs across all grades – including 13 half centuries and a high score of 80.
Semmler is also Morwell's 16th highest wicket taker with 323 scalps, which includes eight five-wicket hauls and best figures of 5/11. He also has a hat-trick to his name – an achievement he modestly downplayed.
"That was about two years ago… I was playing against Moe, they were only kids," Semmler said.
"I think I got two bowled for an LBW."
As for the future, the 249-game veteran is clear about his goals – staying on the park and continuing to enjoy his cricket.
"I'm 34, so hopefully I've got a few more years of running around but I'm not interested in coaching and anything like that," he said.
"Hopefully we can make up for last year in B grade."