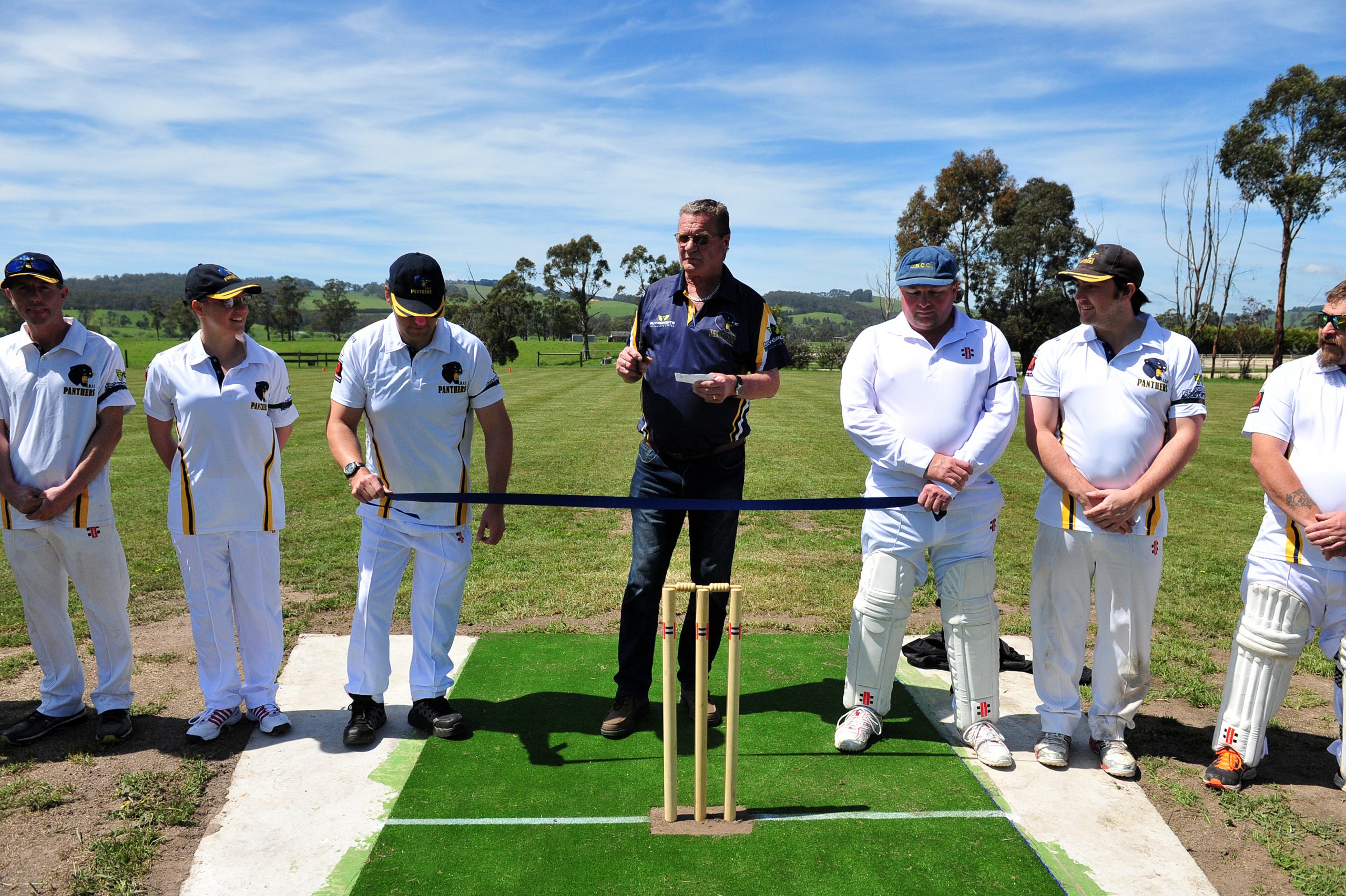 Having two grounds at the same facility is something most cricket clubs could only dream about.

It allows members of a club's various teams to play side-by-side, streamlines the serving of afternoon tea and encourages players to stick around after the game to share tales of their on-field adventures.
On Saturday, Jeeralang Boolarra became one of the few clubs to boast of this advantage when it inaugurated the second oval at Boolarra Recreation Reserve.
However, the Panthers did it with a twist.
Rather than having two teams playing across the two grounds, they had three.
While the second grade team went head-to-head against Newborough Bulldogs on the main ground, the members of Jeeralang Boolarra's two third grade sides battled it out on the second ground.
Club president Gordon Leys said the club had decided last year to resurrect the ground, which had fallen out of use in the 1980s to allow the club to have more teams playing at home.
"We've got a lot of father and sons and father and daughters (pairs) that love their cricket," Leys said.
"We're a family club… and they would've been playing away and when they're playing away the club doesn't benefit from it.
"So it's best to keep them there as much as we can."
Jeeralang Boolarra Gold won the toss and elected to bat in the ground's inaugural match, but was made to work for its runs as Jeeralang Boolarra Blue struck at regular intervals.
Matthew McCormack top-scored for Gold with 17, while Bradley Jones chipped in with 16.
Gold were all out for 73 after 27 overs.
Glen Smith was the star for Blue with 57 not out.
Blue declared at 2/85 off 34 overs.
On the main ground the Panthers' second grade team defeated the Newborough Bulldogs, posting 9/134 off 45 overs before bowling Newborough out for 98.
The club celebrated with a musical performance in the club rooms after the games.
Leys said the club would now aim to establish permanent seating and change facilities at the ground.