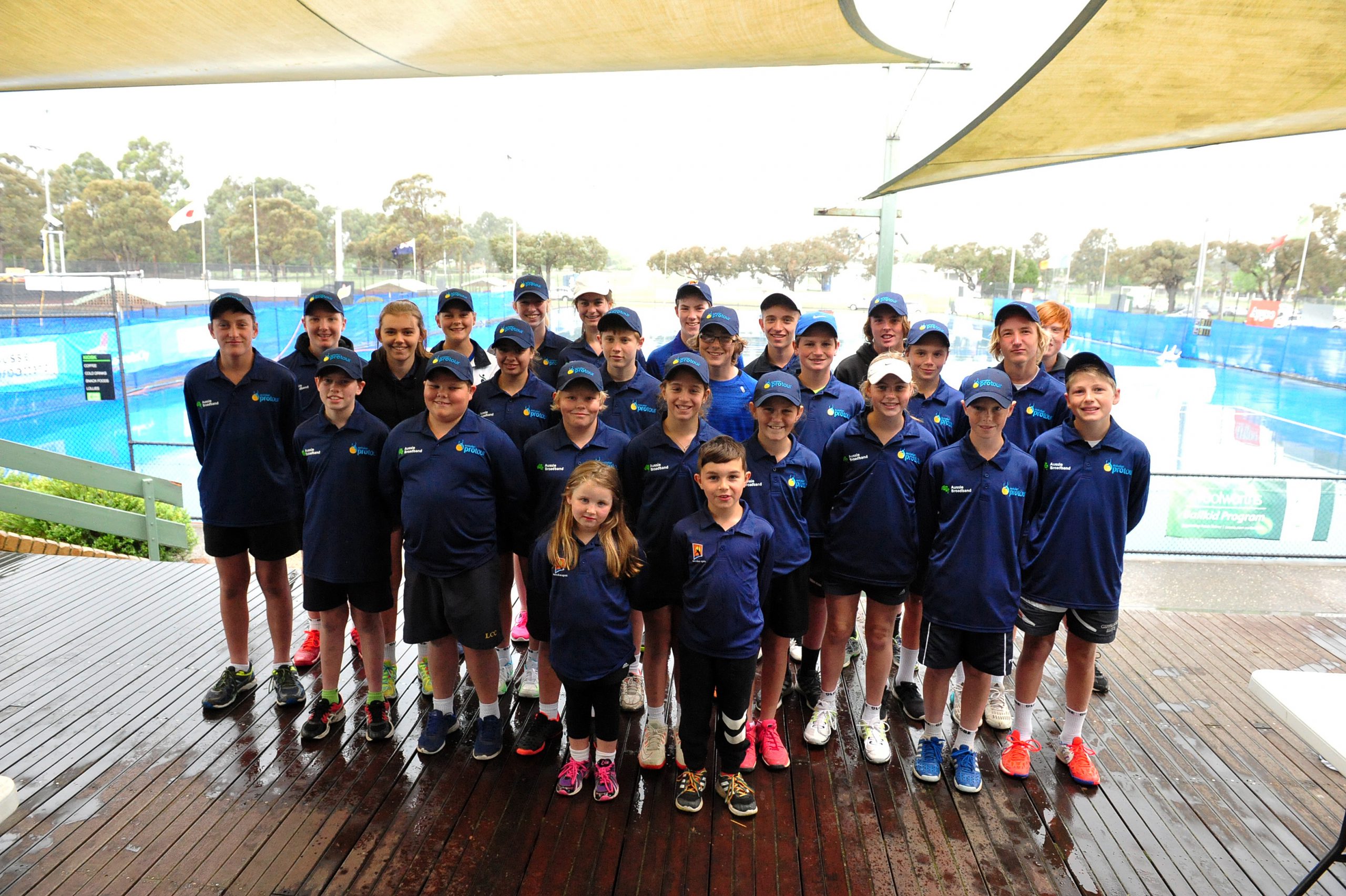 They are often overlooked but it's hard to imagine a successful tennis tournament without them.

They are the ball children who spend their time chasing down loose balls to ensure matches run smoothly and with minimal delay.
Last week there were about 50 ball children who volunteered their time at the ATP Traralgon Challenger tournament.
Danielle Healey said she relished the opportunity to see the players up close.
"It's good to be on court with players that you know are going to make it to the Australian Open or have played at Wimbledon," Danielle said.
"It helps you know that you can use that (the insight gained watching the players) on court and improve your game and know that's something that the players do."
She said it was something she intended to continue in years to come.
Ryan O'Brien, who has been a ball child at the tournament for the past three years, said he enjoyed the banter with the players. He shared an experience with a player from this year's edition.
"He hit a couple of aces and he wanted the same ball and I gave him the ball and he said 'how do you know that's it?' and I said, 'it's dirtier', Ryan said.
"He said 'if that's it it's good' and then he hit two aces with it."
Hunter Eenjes said he joined in because he enjoyed helping the Traralgon Tennis Association and the players.
"(It's) very entertaining, it can be scary sometimes when they crack it," Hunter said.
Harriet Luders said she enjoyed it because "you get to know some more people and you get to watch some players and you can learn from them".
"I didn't get to do the whole week because mum said 'you have to go to school'," Harriet said.
"But I did get to do Monday and I've really enjoyed it – I've done it for the past four years."