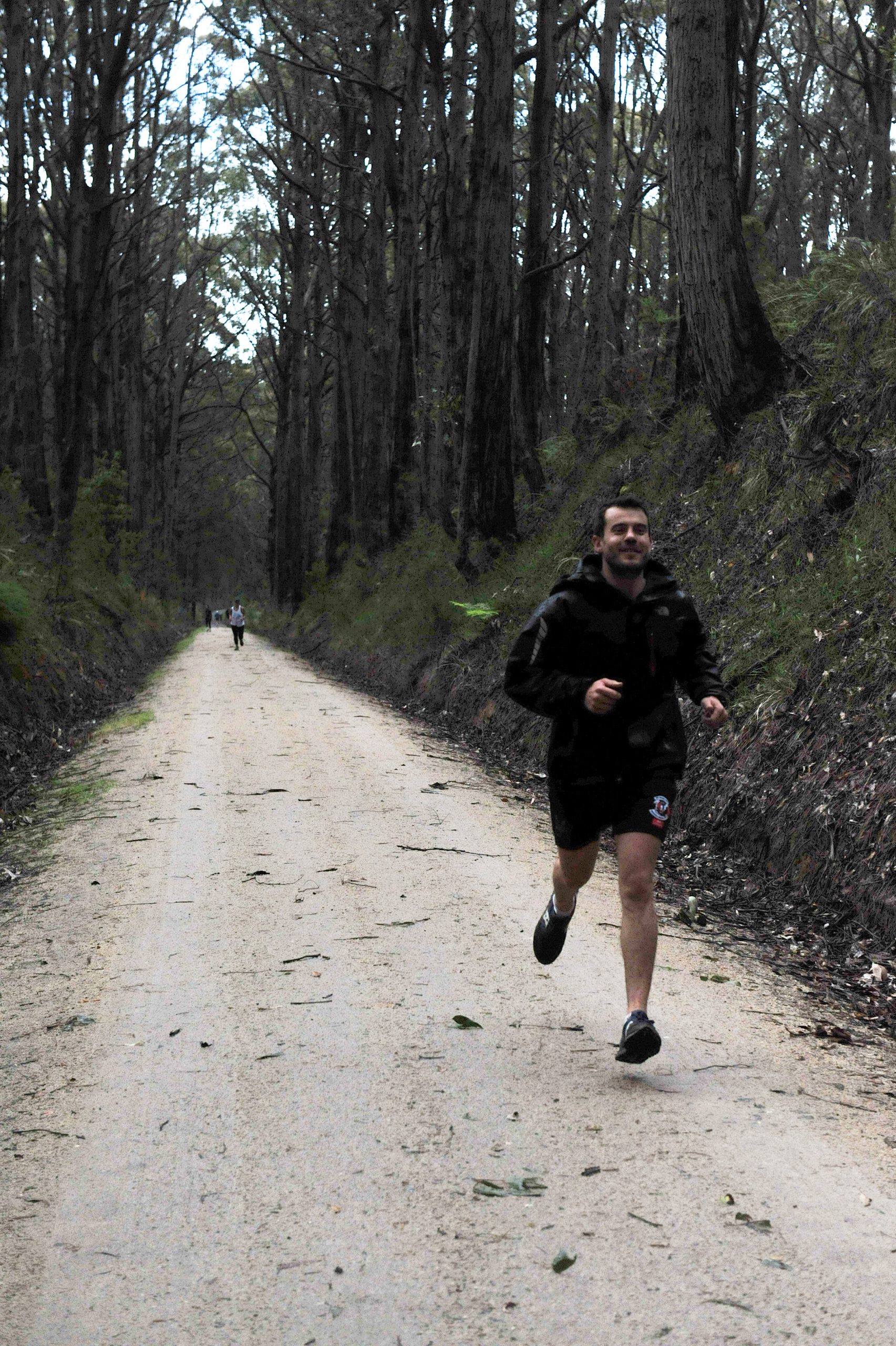 Wet and wild weather was not enough to stop a group of hardy runners from putting on their running gear and taking part in a fun run to support farmers.

The South Gippsland Free Fun Run/Walk for Farmers attracted 30 participants who took part in five and 10-kilometre runs between Mirboo North and Boolarra on the Durlimurla track.
Gippsland Farmer Relief Latrobe coordinator Connie Williams, whose group organised the event, said the fun run was well received.
"We were very happy with the turnout and the people that came and a lot of them have asked us if we'll run another one," Williams said.
"So we're looking at doing it again and it's wonderful how much support there is for our dairy farmers."
The event concluded with a barbecue at Boolarra.
Nick Porter finished the fun run in first place, followed by Karen Emery.
Williams said the event was designed to promote health and wellbeing as well as highlight the troubles faced by dairy farmers.
"I came up with the idea along with our friend who founded Gippsland Farmer Relief (Melissa Ferguson) to do a fun run to promote mental wellbeing and physical health in farmers as well as everyone else," she said.
"There was a big mixture (of people) because we made it an all abilities run.
"We had people who were just wanting to give it a go – not everybody ran, there were a few walkers, we had people come down from Melbourne."
The wet weather did not dampen spirits either, Williams said.
"The attitude of those who turned up for the run was 'if farmers can be out in all sorts of weather than we can too'," she said.