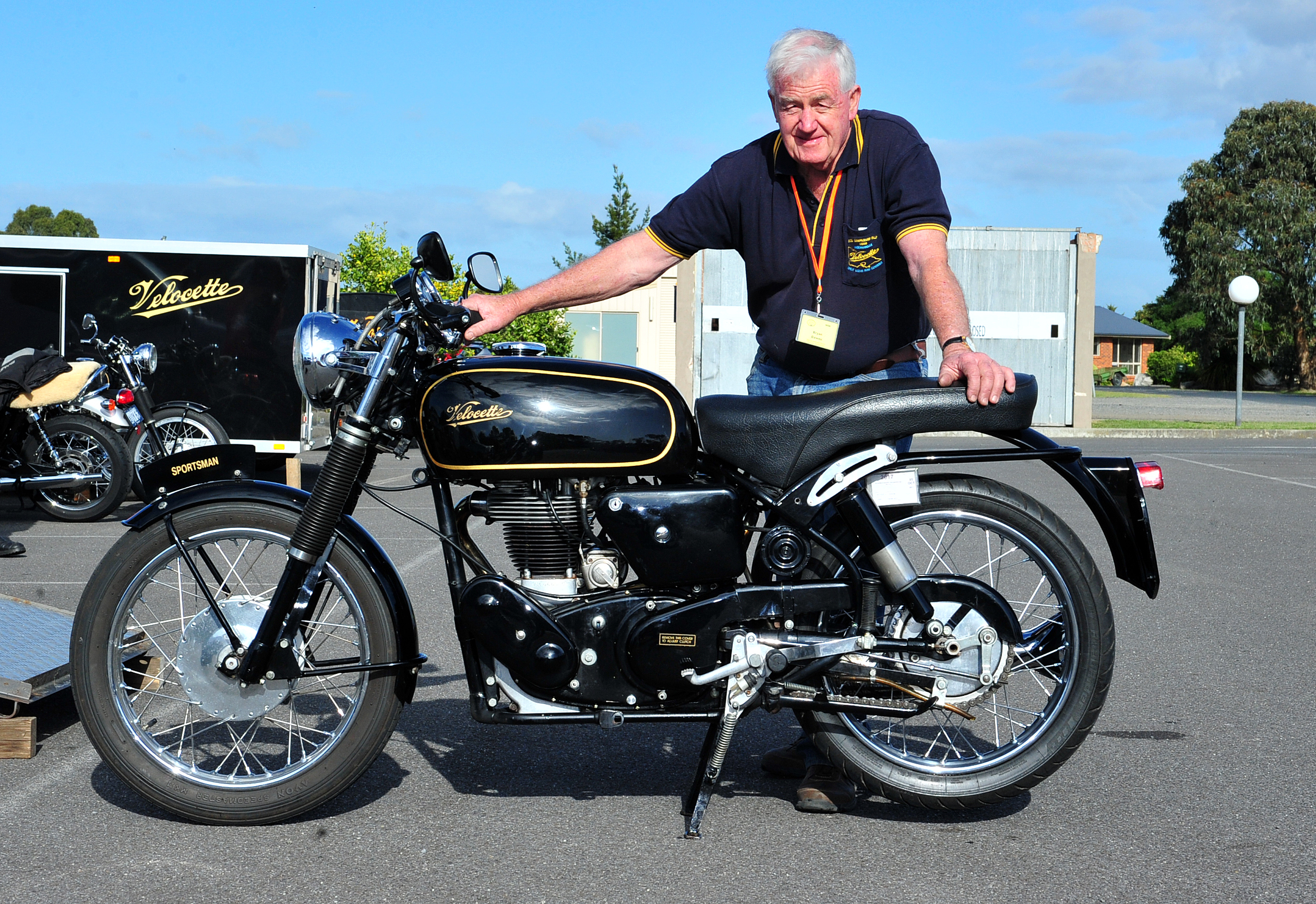 VINTAGE motorcycle enthusiasts have gathered in Gippsland as part of a national Velocette rally.

The hand-built English collectable motorcycles have taken to some of the region's most popular roads with motorcyclists, from the hills of Mirboo North and Walhalla to the shore of Glenmaggie.
Velocette Owner's Club Australia 2016 Good Companions Rally director Tim O'Brien said the week-long tour, held at a different location annually, attracted riders from across the globe.
This year's event, which concludes on Sunday, features about 100 bikes and 150 people, including 12 from New Zealand and one from the United States.
O'Brien said Gippsland was chosen for its vast landscape and ability to accommodate the large number of participants.
"We look at areas with a lot of good roads for motorcycles as well as a variety of accommodation options placed closed together," he said.
The rally continues until Sunday, with rides through Yarram, Tarra Valley, Old Gippstown and Trafalgar concluding the week's rally.
O'Brien said the seven-day ride provided participants with a taste of what the region had to offer.
"We're covering a fair bit of Gippsland in such a short time, it's fantastic," he said.
Participants are staying at Traralgon's Century Inn, where there bikes will be on display to the public when not in use.
"People are welcome to have a look at the bikes at anytime," O'Brien said.
For more information on the Velocette Owner's Club Australia, visit velocetteoz.businesscatalyst.com