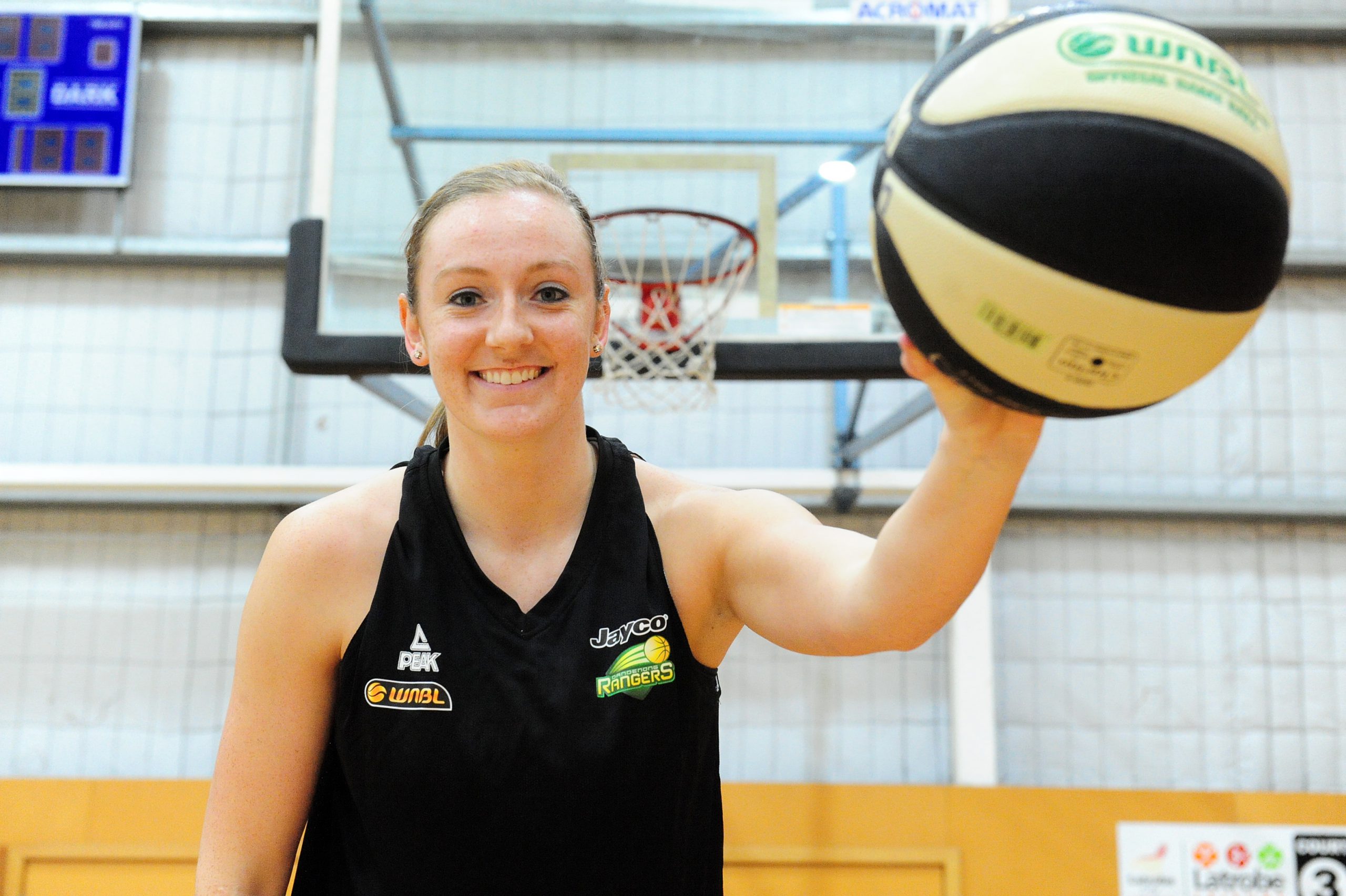 American Ally Malott is living the dream – travelling the world to play her favourite sport.

Playing for the Washington Mystics in the WNBA mid-year, Malott, 24, plays between the seasons in other countries.
Last year she played in Turkey, this year she moved to the Victorian town of Dandenong to play for the Dandenong Jayco Rangers in the WNBL.
Malott said she had adjusted well to Australian living and her team had helped her settle in.
"I didn't really know what to expect but I've heard a lot of good things before I came over here just from people who played here before or just from Australians who were in America – it's definitely lived up to those expectations," she said.
"In Turkey in my last overseas season it was completely different and then here it is really easy to get adjusted just because obviously (speaking) English helps a lot and everyone's been just really nice."
Malott and her Rangers teammates were visiting the Latrobe Valley ahead of their game on Saturday in Traralgon.
It was Malott's first trip to this side of Dandenong, having travelled to Melbourne, Bendigo and Canberra already.
"It's good so far," Malott said.
"I drove down… the only thing is I always walk to the wrong side of the car."
During their visit to the Valley the Rangers hosted clinics for Stockdale Road, Churchill North, and South Street Moe primary schools.
The 193-centimetre tall forward from Middletown, Ohio said she loved working with children and teaching them new skills.
"I think it's really refreshing because you remember when you were in that position and how much it takes to get to where we are now," Malott said.
Malott said playing in a regional area had benefits for both the local community and the team.
"I think it's awesome that we can maybe get some new people who have never seen the league or seen us play and come down and watch and hopefully spark their interest a little bit more so they maybe make the drive up to Dandenong to see more games," she said.
*Aimee Dawson is a journalism student from La Trobe University