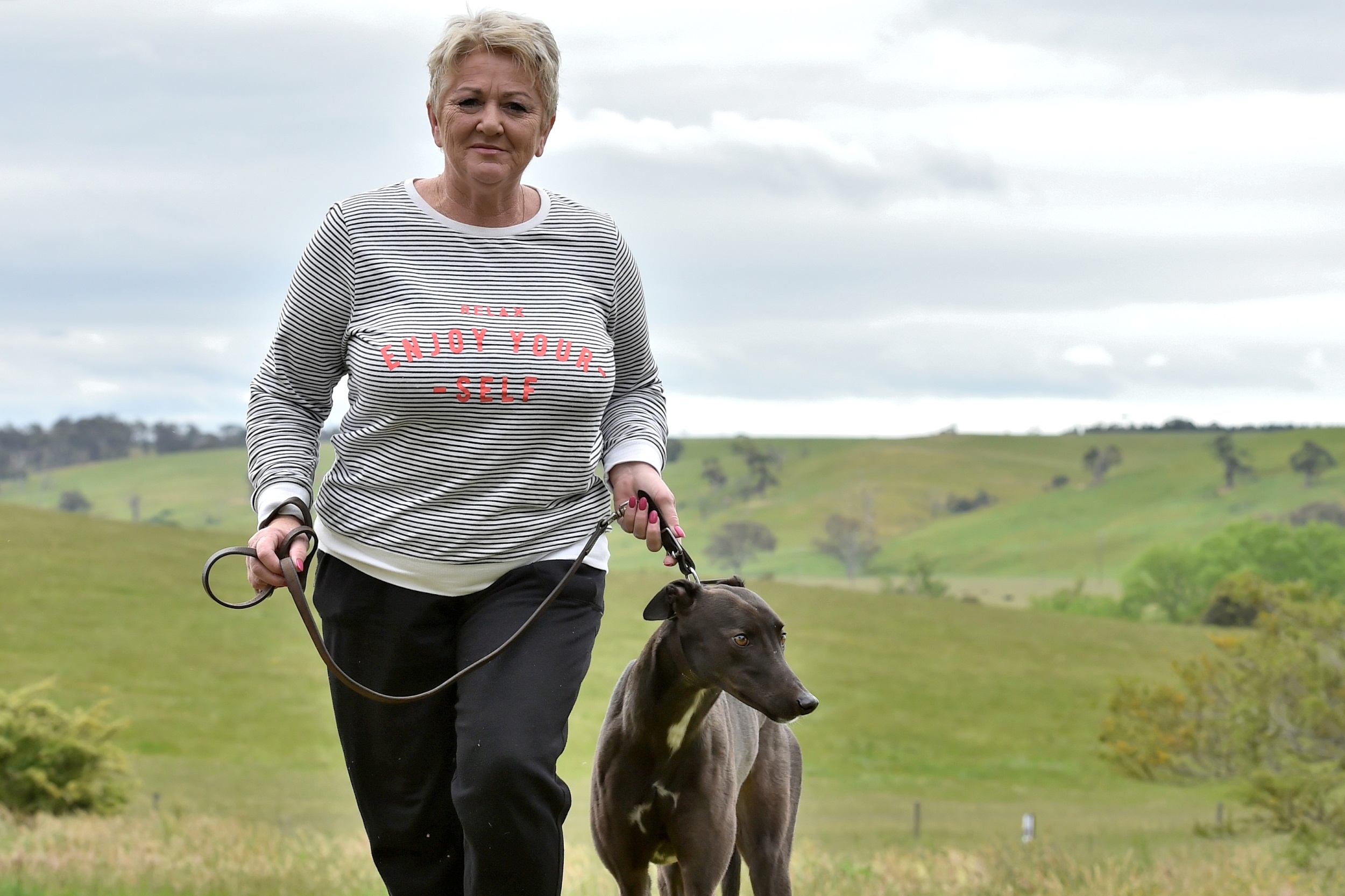 A late outside charge from Traralgon greyhound Jesaulenko was almost enough to clinch the Melbourne Cup grand final on Friday night, with the VFL star's namesake finishing second by a head.

New South Wales greyhound Ando's Mac, trained by Jason Mackay, took out the world's richest dog race – finishing in 29.481 seconds.
Ando's Mac took the lead at the first turn and did not look back, seeing off a late charge from Jesaulenko.
Jesaulenko trainer Terri-Maree Morris said she was "really happy" with his performance.
"It was a great night and he ran really well," Morris, who also bred and owns Jesaulenko, said.
"He was a bit unlucky – I don't even know the margins, there wasn't much in it.
"You can't complain about coming second."
There would not have been any complaints about the $120,000 second place prize money either.
She said the atmosphere at the meet was incredible.
"The crowd gets so involved," Morris said.
"It's people that don't come to the races and they absolutely love it – it's like they're behind the boxes with you cheering."
After the race Jesaulenko enjoyed a feed and some ice cream and Morris said he was doing well.
"(He has) a few sore spots but that's part of racing," she said.
"Coming around the home turn I thought 'he could win this', but that's racing I guess."
Morris will now set her eyes on the Traralgon Cup at Glenview Park, a venue where Jesaulenko holds the record over 525 metres.
"I think we'll probably line up the Traralgon Cup (with Jesaulenko), that would be a nice one to get on the honour board with," she said.
"I'm on the committee at the Traralgon club so it would be nice to win the Traralgon Cup being a local, it'd be lovely."
Morris said at age three Jesaulenko would be too old for next year's Cup but expressed hope "one of his younger brothers or sisters will (take part in the race)".
She said she only trains two dogs at a time, with the other being Jesaulenko's younger sister, Megellas Fairy.
Magellas Fairy had her first race earlier this month, finishing seventh in a 440-metre maiden at Sale.
But for now Morris expressed just one wish.
"Hopefully we get a lot of people to come to the Traralgon Cup to cheer him on," she said.
"That would be nice."