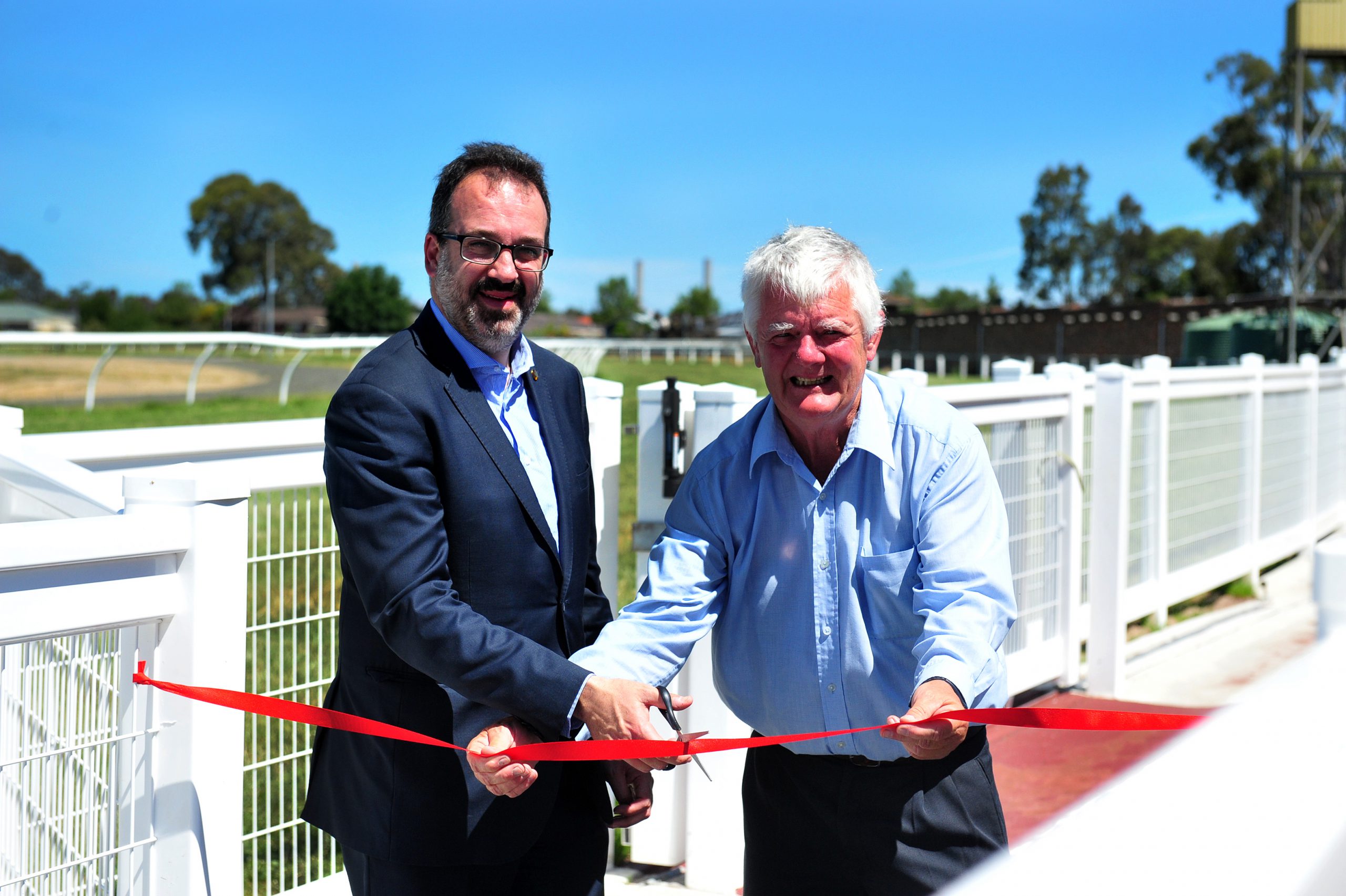 Latrobe Valley Racing Club's new mounting yard was unveiled on Thursday during a visit from State Racing Minister Martin Pakula.

The upgrade included plastic barrier mesh fencing, gates, panels, steel posts and place-getter stalls and the replacement of the existing parade walking path.
The $54,000 upgrade received $27,000 from the State Government's Victorian Racing Industry Fund, with Racing Victoria chipping in $20,000 and the club the remaining $7000.
Pakula said the fund helped clubs so they "can put on a much better offering for punters".
"It means both jockeys and horses have a much safer mounting yard and importantly… pretty much all of this work was carried out by Gippsland businesses," he said.
"So it means jobs for the local community, it's meant a much better looking mounting yard and a much safer outcome for jockeys and horses."
The mounting yard was first used during October's Ladies Day and will have its second at Sunday's Traralgon Cup.
"This is a great club, it's got a great Cup meeting coming up on Sunday week (27 November) and we're really delighted we were able to help," the minister said.
Latrobe Valley Racing Club chair Peter Walkley said the new facility was a hit with jockeys and stewards.
"It's good not to go down to the stewards and not hear bad reports from jockeys and things like that. We've got rave reviews from last meeting," Walkley said.
He encouraged the community to come and check out the facilities on Cup day.
"Traralgon needs to support us," he said.