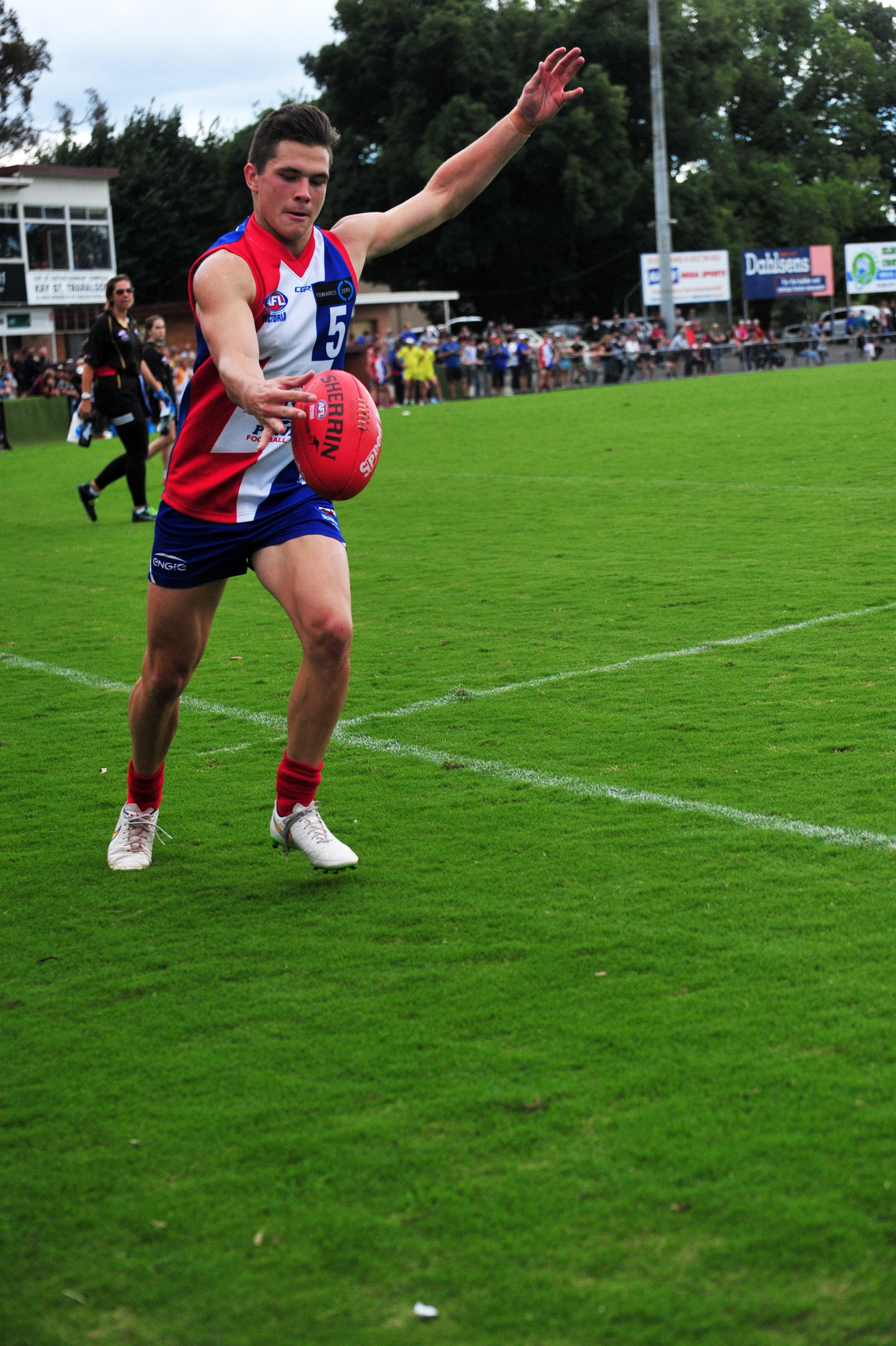 For a bloke whose life is about to undergo a massive change, Ben Ainsworth is unusually relaxed.

Speaking on Tuesday, the Gippsland Power small forward was calm ahead of tomorrow night's AFL Draft where he is expected to be among the first five picks.
"I'm just trying to keep my mind off things by playing a bit of golf," Ainsworth said.
"This week it's just a matter of waiting for the opportunity."
The 18 year-old Morwell resident flew to Sydney yesterday morning ahead of the Draft at the Hordern Pavilion, located next to the Sydney Cricket Ground.
In a taste of what's to come, Ainsworth has already started fulfilling commitments with the AFL.
"I think we're going to the Taronga Zoo for some media requirements and there'll be some other requirements in the days before the draft as well," he said.
With Ainsworth set to go early, his likely destinations include Essendon, Greater Western Sydney, Gold Coast and Carlton.
But he said he accepted earlier this year that playing AFL football could mean a move interstate.
"I'm just glad to get the opportunity wherever I may go and make the most of it I guess," Ainsworth said.
Having already played two games for the Power the previous year, in 2015 Ainsworth announced himself in the opening game of his full season of the TAC Cup with five goals against the Dandenong Stingrays.
That year he made the All Australian side as a 17 year-old and it was not long before he was being touted as a major draft prospect.
But Ainsworth has endured his share of hardships this year, missing the start of the season after being named Power captain due to wrist and knee injuries.
His problems were confounded by a month-long suspension in the middle of the season.
Despite not being able to take the field, Ainsworth made the most of his predicament.
"I went to see a few people to see what I could do in my time off… and that was basically getting into the gym and improving my strength and doing a little bit of cardio," he said.
He made the most of his opportunities when he returned in July, being named among the best in every game bar one.
Ainsworth finished his TAC Cup career in style against Bendigo Pioneers on 27 August, being named best on ground with four goals, 10 marks and 12 handballs.
He credits a conversation with Gippsland Power head coach Leigh Brown for his strong finish to the season.
"I sat down with Leigh Brown and said 'what can I get out of the back half of the season?'," Ainsworth said.
"He basically said to look at it as the last five games in your junior career and enjoy it.
"I just enjoyed my football a bit more and I had nothing more to prove because I had a successful season last year."
He said he had received strong support from his friends and family – especially from his parents.
"Mum and dad always bring that up to me after games if I play a good game, how proud they are of me," Ainsworth said.
"They've been a great help for my development as a footballer and a person."
He said playing AFL was a long awaited dream.
"At the start of the year I was in the wrong mindset and I just wanted to get to an AFL club," Ainsworth said.
"But now it's a reality and I just want to put my best foot forward."