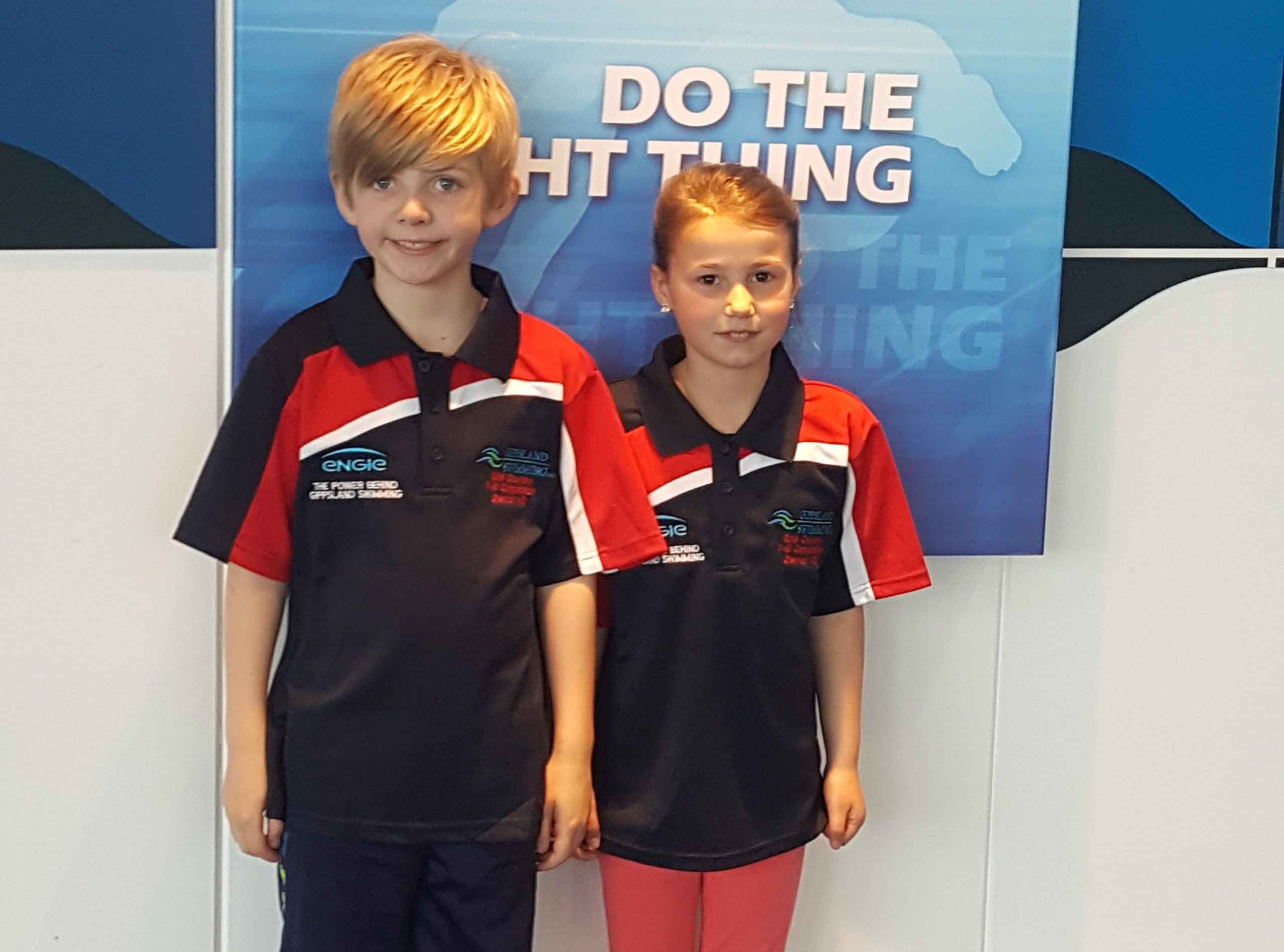 Two young Morwell swimmers have represented the district at a swimming carnival in Melbourne earlier this month.
The eight-year-olds from the Morwell Swimming Club helped Gippsland and District 21 take out first at the 7-10 Country Competition on 5 November.
Kitana Bramley swam in the breaststroke and freestyle, while Aidan Prior represented the region in breaststroke.
Morwell Swimming Club head coach Melissa Scholes said both Kitana and Aidan were excited to be selected.
"I know Kitana was very proud because she's only been swimming with us since September and she only knew how to do backstroke and a bit of freestyle, and for her to be selected in breaststroke which she has never done before is great," Scholes said.
The District 21 team finished with the highest team score and claimed the overall competition trophy for the meet.
The duo are part of the Junior Dolphins program at the swimming club, which is a national initiative from Swimming Australia.
"The Junior Dolphins was launched just prior to the Olympics and (the aim) is to encourage more kids to stay in swimming and help ease the transition from learn to swim programs into a swimming club," Scholes said.
The program is available for children aged five to eight and offers a discount for Swimming Victoria memberships.
The Morwell Swimming Club is offering a free two-week trial for interested swimmers to come and try swimming at the club.
"We like to encourage as many people as we can to come in and have a try at swimming and you're always going to learn something new," Scholes said.
For more information about the Junior Dolphin Program or the Morwell Swimming Club, phone 0407 042 248, email info@morwellswimmingclub.org.au or visit www.morwellswimmingclub.org.au.