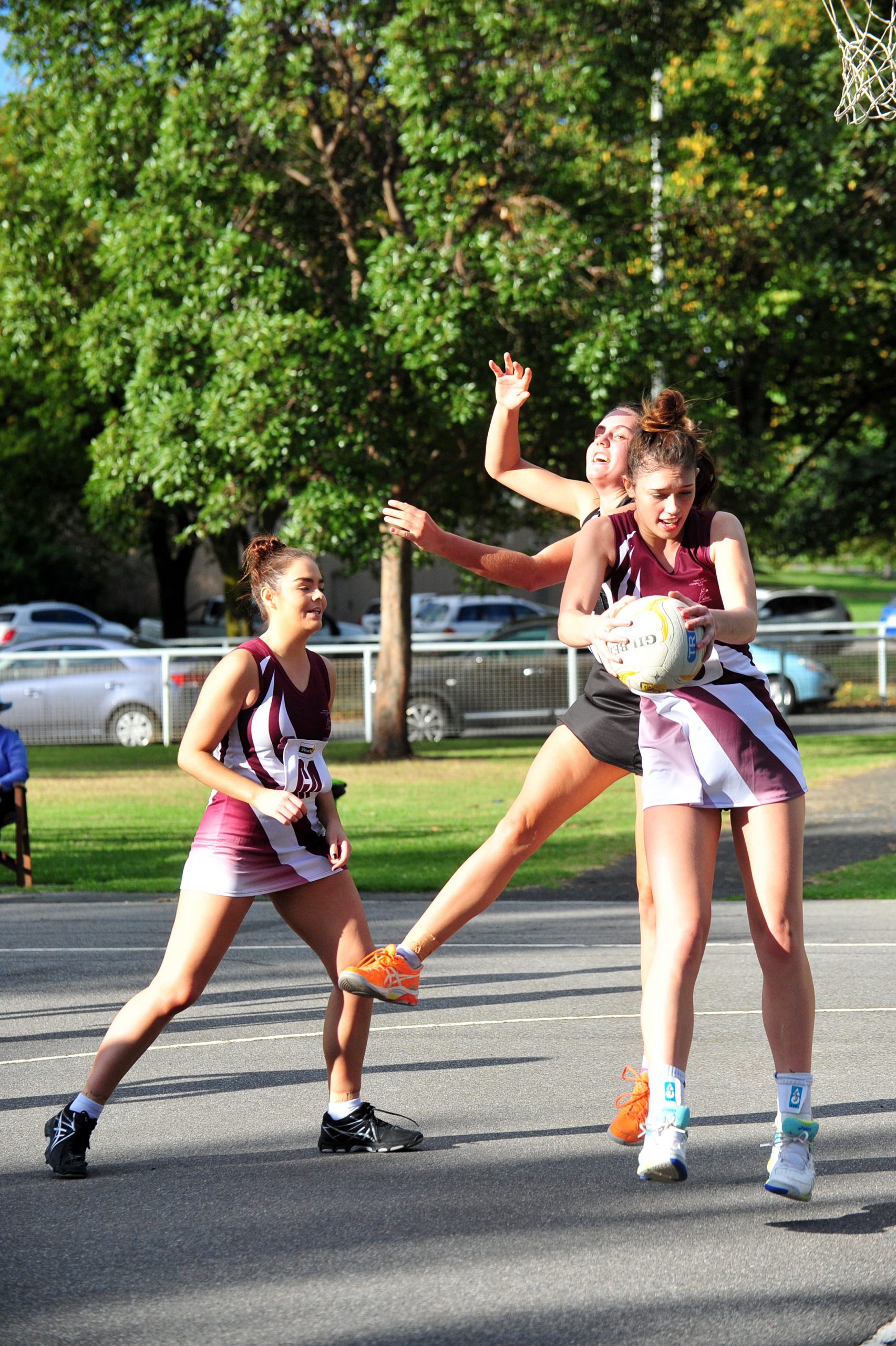 Travelling to Melbourne for training up to four nights a week while balancing university and work.

It's the type of scheduling that would give most people nightmares but for Ramayer Gourley it just comes with the territory of playing elite netball.
"A lot of the times we have training five days in a row and group stuff like that so it can be quite tiring," Gourley said.
"I've kind of come to terms with the fact that this is happening now, and this is my opportunity."
It's that kind of hard work and dedication – and a whole lot of ability – which explains why the 21 year-old has been picked to play for Australian Netball League team Victorian Fury.
Her selection comes after her Victorian Netball League side Boroondara Express finished third in the first division.
She said she was thrilled to be playing ANL, which began in 2008 as a means of bridging the divide between the state league competitions and the elite ANZ Championship.
"This is something I've really looked up to and strived to for a while and I was really excited," Gourley said.
"I played in the state Vic (under) 21s a couple of years back and I've had the taste and ever since I've wanted to get myself back to that elite level.
"(I'm) getting the opportunity to play against the best of other states and from that you get to learn other approaches to netball and netball tactics, so it's a really good opportunity."
Gourley usually plays goal shooter with Traralgon in the Gippsland League but has been selected as a defender after making the move to goal keeper with Boroondara.
"I have been a goaler for four years but last year in the VNL up in Melbourne I actually I didn't play championship," she said.
"I went back to division one and I played a season as a goal keeper and I did well enough to be looked at for ANL."
The Hazelwood North resident tried out for the ANL last year but did not make it past the first round.
"I'm just happy to make it to tryouts this year and I made it to the second round of tryouts and I thought 'that was one better than last year'," Gourley said.
The tryouts tested the players' skill level, adaptability, knowledge of the game and ability to work with others, she said.
This year's Fury squad features two players from last season's premiership-winning team and eight new faces.
When the team was announced at the end of October head coach Leesa Gallard said the new-look team was exciting.
"We have gone with a mix of experienced and emerging athletes to ensure we have leadership in each area on court, and then worked the combinations to give us a strong team unit for success in 2017," Gallard said.
While the beginning of the season is months away, training has begun in earnest and Gourley said she enjoyed working with her new teammates.
"We've been training for about three weeks, it's really high intensity stuff and it's really good quality," she said.
"Everyone gets around everyone really well, I've always loved netball because it's such a team sport and the girls are really lovely."