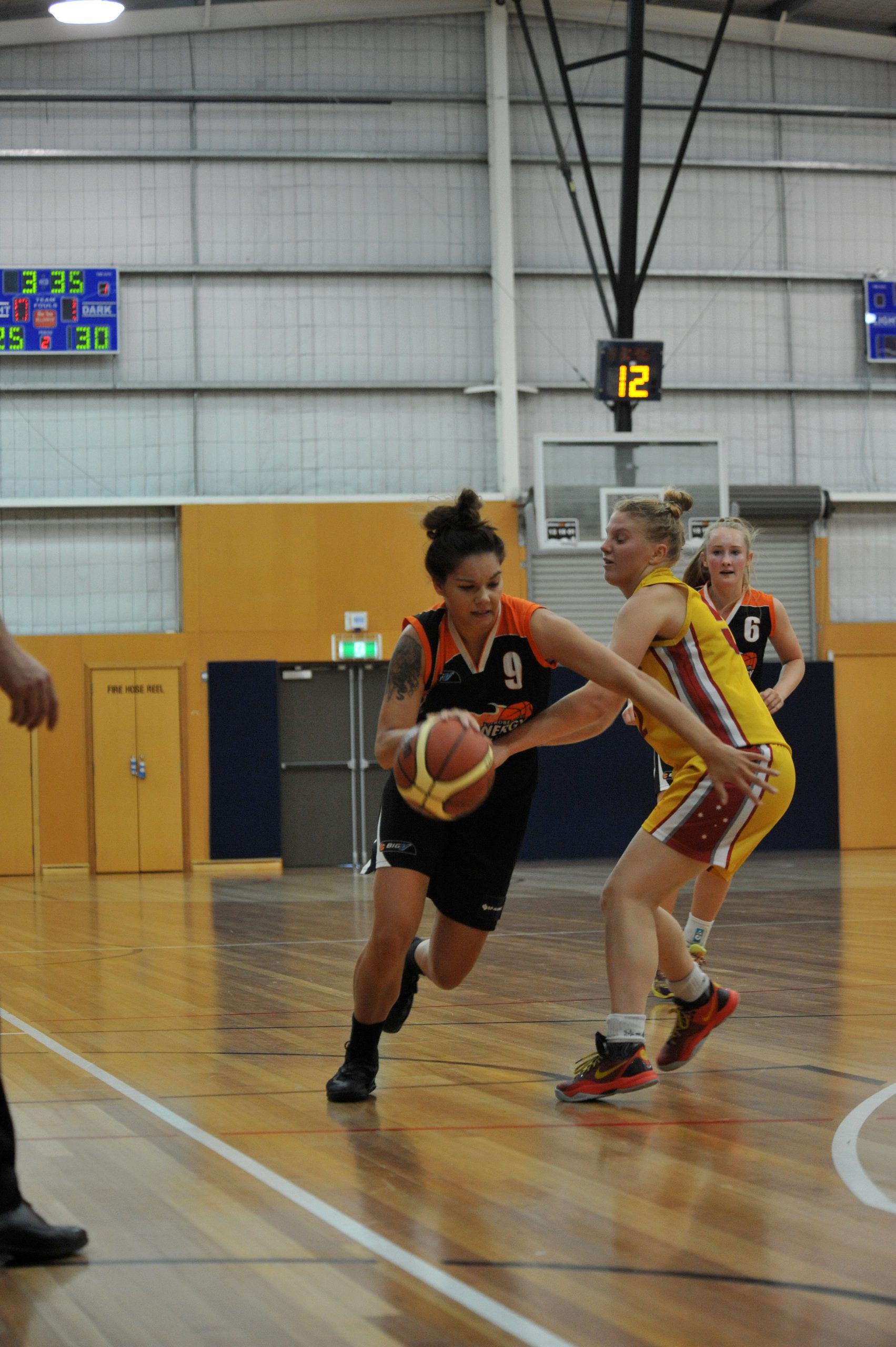 Traralgon T-Birds women have enjoyed a strong start to the Country Basketball League season with the team yet to lose a game under new coach Nathan Van Tilburg.

The T-Birds are four from four after victories against Korumburra and Maffra and twin wins against Warragul.
With an average winning margin of 26.5 points, Van Tilburg could not be happier.
"They haven't lost a game, so they have exceeded expectations," he said.
"Once I got the group together and saw the talent that was available on a weekly basis it became apparent that we've got an opportunity to do something special this year."
The T-Birds mentor has been able to draw on the talents of Latrobe City Energy Big V players Casey Sherriff, Samantha Labros, Chelsea D'Angelo and Tanarly Hood.
The team has also featured a number of junior players, including 14 year-old Lauryn King-Church.
"We've got a good mix of players who are still in in the junior program and some who have just finished (playing juniors)," Van Tilburg said.
"We've also got a core group of senior players who help out the younger players.
"It's a pretty well-balanced side."
D'Angelo and Hood have led the scorers this season, averaging 20.5 and 18.5 points a game, respectively.
He said having those experienced Big V players in the squad had aided the development of younger members.
"I can't believe how good they are with the junior kids – every bit of experience they've got they share," Van Tilburg said.
"I can already tell from one girl who is still in the under 16 squad, her development has accelerated greatly."
He said during games he liked to quickly run the ball down the court.
"We've got athletes who are very quick, so we do like to run the ball up the court," Van Tillberg said.
"We score in the 70s, 80s, 90s every game so we do like to hurry things along.
"We also play a pretty tough brand of defence, which helps us run the floor when we get the turnovers."
The T-Birds' next assignment is away against the Maffra Eagles at 6pm, Saturday.
Traralgon's men's CBL team is in third place and will play Maffra at 8pm, Saturday.