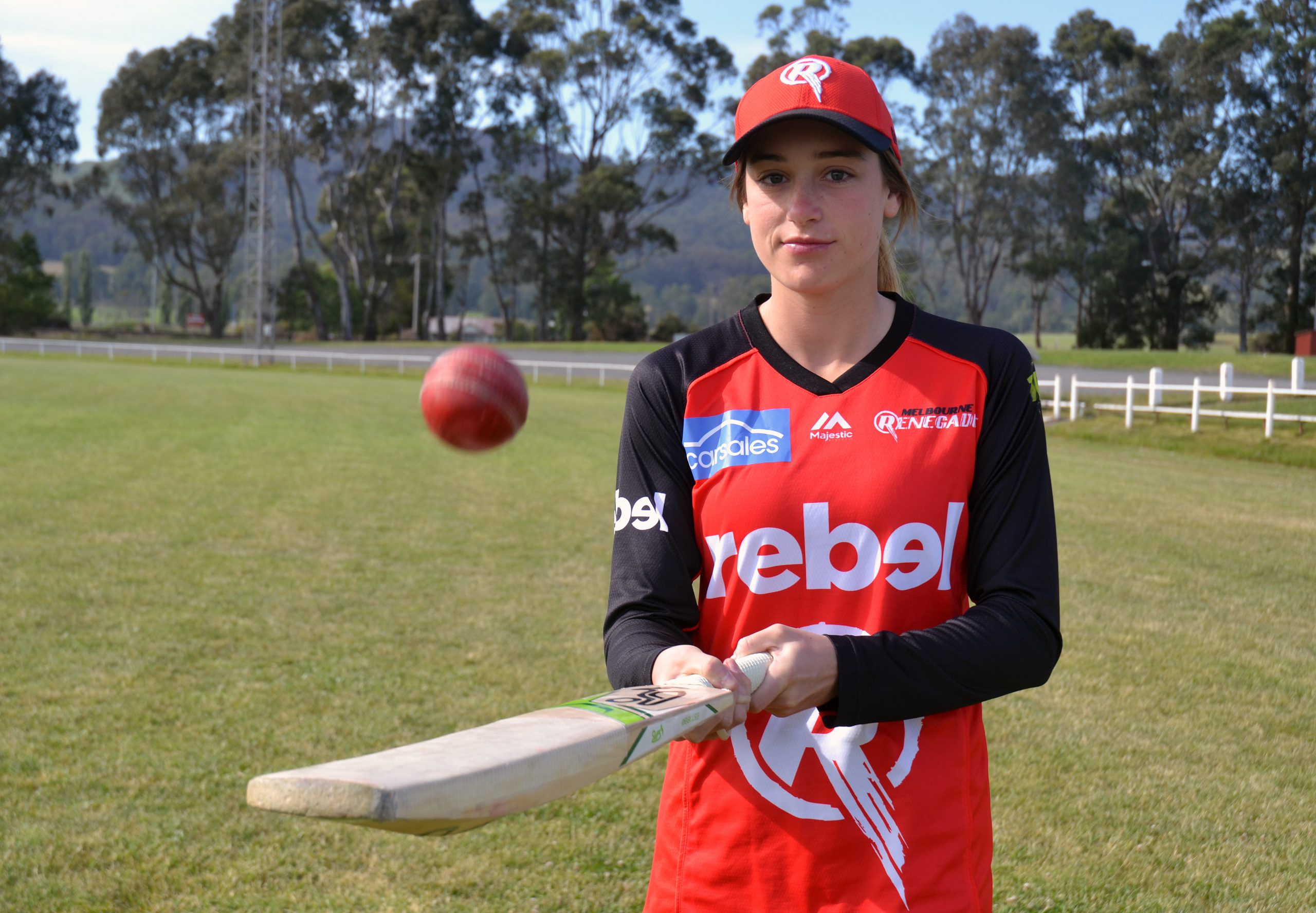 IT is hard to overstate how good a year Moe cricketer Nicole Faltum has had.
At just 16 years of age, the wicketkeeper has made a top order spot her own at Dandenong Women's Cricket Club's first grade Premier side – the highest level of club cricket in the state.
In early November, Faltum became the first woman to be picked to represent Central Gippsland club Trafalgar in first grade cricket, in a match which was ultimately washed out.
During last month's Cricket Australia Under 18 Female National Championship in Hobart she represented Victoria and was the number one 'keeper with eight catches, six stumpings and three run-outs.
Faltum finished the tournament the eighth-highest run scorer, with 169 runs from eight matches with a top score of 60 not out and an average of 24.14.
But it's her latest achievement which has set tongues wagging – being signed as a rookie player by Women's Big Bash League club Melbourne Renegades.
"It was unreal, it was really good," Faltum said.
"I was just at training one day and Duncs (Duncan Harrison), my under 18s coach (for Victoria), he talked to me and just asked me if I'd like to (sign for the Renegades) and I was absolutely stoked."
As a rookie, she will train with the club and sit on the bench and warm up with the players during home games.
After two weeks of training with one of Australia's elite Twenty20 teams, Faltum described the experience as "very full-on".
"We have training about three or four times a week as well as game days and things like that," she said.
"It's a lot different – the intensity is much higher and the intent to score and things like that in the nets is of a lot higher standard."
The Renegades are captained by veteran New Zealand international Rachel Priest, herself a wicketkeeper, meaning there is no shortage of advice for Faltum.
"I ask her a few questions and things to work on my game," she said.
"We (also) have players like Grace Harris who's currently in the Australian team which is just an amazing opportunity to work with them."
As part of her club commitment the young 'keeper travelled with the team to Bendigo this weekend for a pair of WBBL matches against the Hobart Hurricanes.
While not in the club's WBBL squad this season, Faltum – who said she enjoyed playing the pull shot and driving off the back foot – was clear about her future ambitions.
"I'd just like to keep training with the Renegades and get better and hopefully next year or in a couple of years get signed for good," she said.