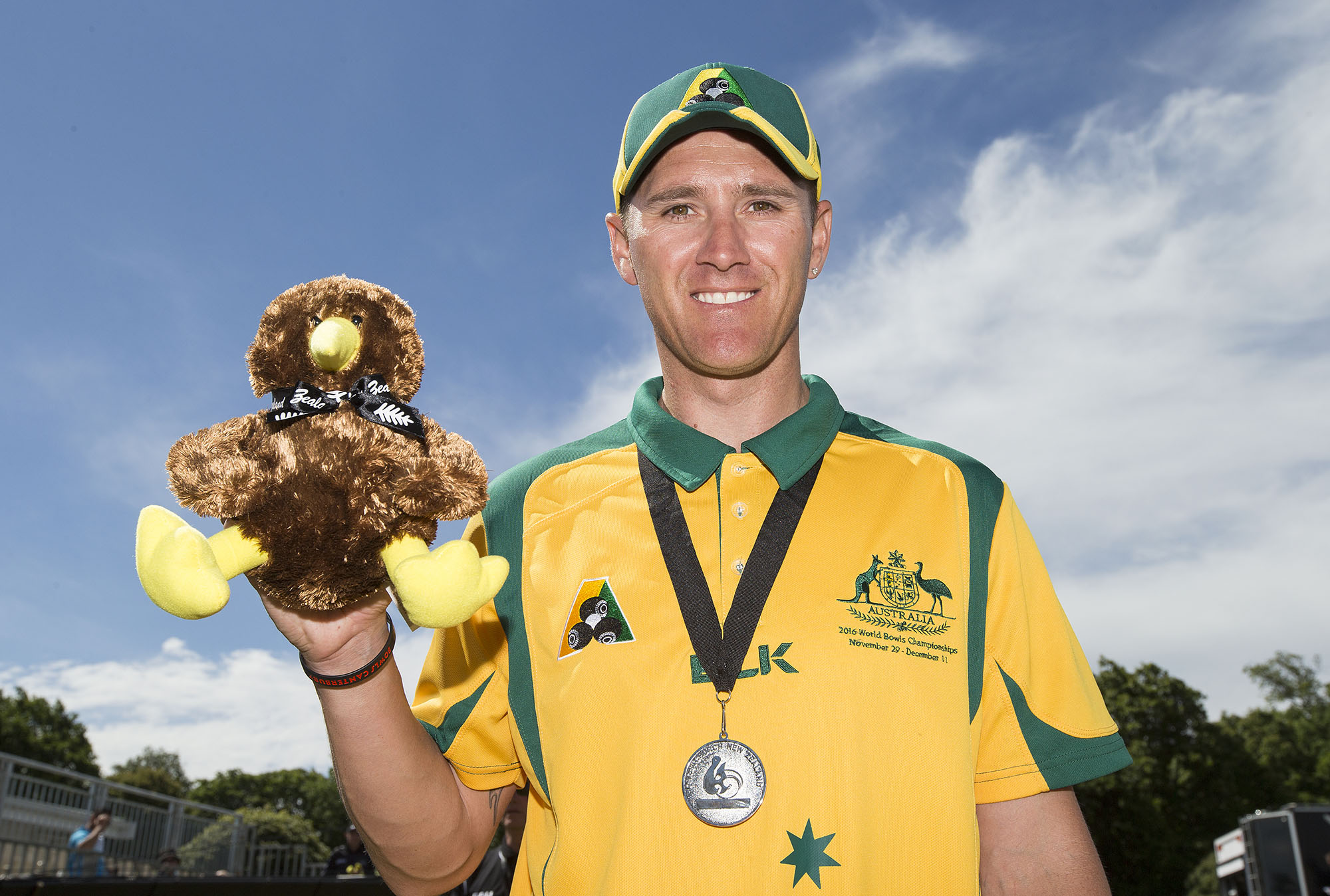 If there's one player who knows what it takes to win the Yallourn Classic Singles it's Australian ace Barrie Lester.

The 34 year-old Victorian has won the tournament four times starting with his first title in 2007.
He followed up the performance with back-to-back victories in 2009 and 2010 before winning it again in 2012.
And now Lester is back for more.
"I must admit, every time I've been there since I won it you've got a bit of a target on your back – which is sport," he said.
"I accept that challenge and understand that every player on their day is there to win.
"They're doing their best and so am I.
"I hope I play better over the three days and hopefully come out on top."
Lester, who coaches Mulgrave Country Club, comes into the tournament in cracking form after claiming silver in the men's triples at last month's World Bowls Championships with Aron Sherriff and Mark Casey.
The trio were edged out by the England team of Andrew Knapper, Jamie Walker and Robert Paxton 15-14 after the game went to an extra end.
Lester, who represented Australia at the 2006 Commonwealth Games in Melbourne, was happy to be back in Australian colours after being overlooked for the 2010 and 2014 Games.
"I was 23 when I played in the 2006 Commonwealth Games," he said.
"Only five people get picked – to tick that box, I was just over the moon."
"My then goal when I missed out on Glasgow (Commonwealth Games in 2014) was to quickly turn my focus to the world championships."
With the world championships behind him, Lester feels he is fine form heading into the Yallourn Classic Singles.
"I'm feeling very confident, I'm really happy with my technique," he said.
"But with bowls things can change from day-to-day or week-to-week.
"I've just got to get out and do some practice in the next few weeks.
"It's a good event – there's good ranking points up for grabs."
The four-time tournament champion said he was happy to return to Yallourn Bowling Club because of the quality of competition and high level of organisation.
"It's one of my favourite tournaments," he said.
"Yallourn gets a good field of bowlers from around Victoria and interstate.
"The greens have always been good, it's a convenient time of year with a lot of people still on holidays and it's good to have a good hit out at that time of year.
"The club's supportive of the players; they make you feel at home and they go out of their way to do anything for you, which is a good thing."
With the Adelaide Masters Singles in April, a tournament in South Africa and a series against England, Lester is expecting a busy 2017.
Between now and June he has about 8-10 state and international events in line.
But after returning to Australian colours last year, he has his eyes set firmly on representing his country at the 2018 Commonwealth Games.
Fortunately, the Australian representative knows what's required to reach the top.
"You have to prioritise what you're doing and why you're doing it," Lester said.
"You've got to stay involved and you've got to stay focused.
"There might be a heavy workload, but you know what the possibilities are in terms of being selected by your country and potentially playing the Commonwealth Games.
"You do it for the ultimate reward."
For Lester, the next step in that journey begins at the Yallourn Classic Singles.