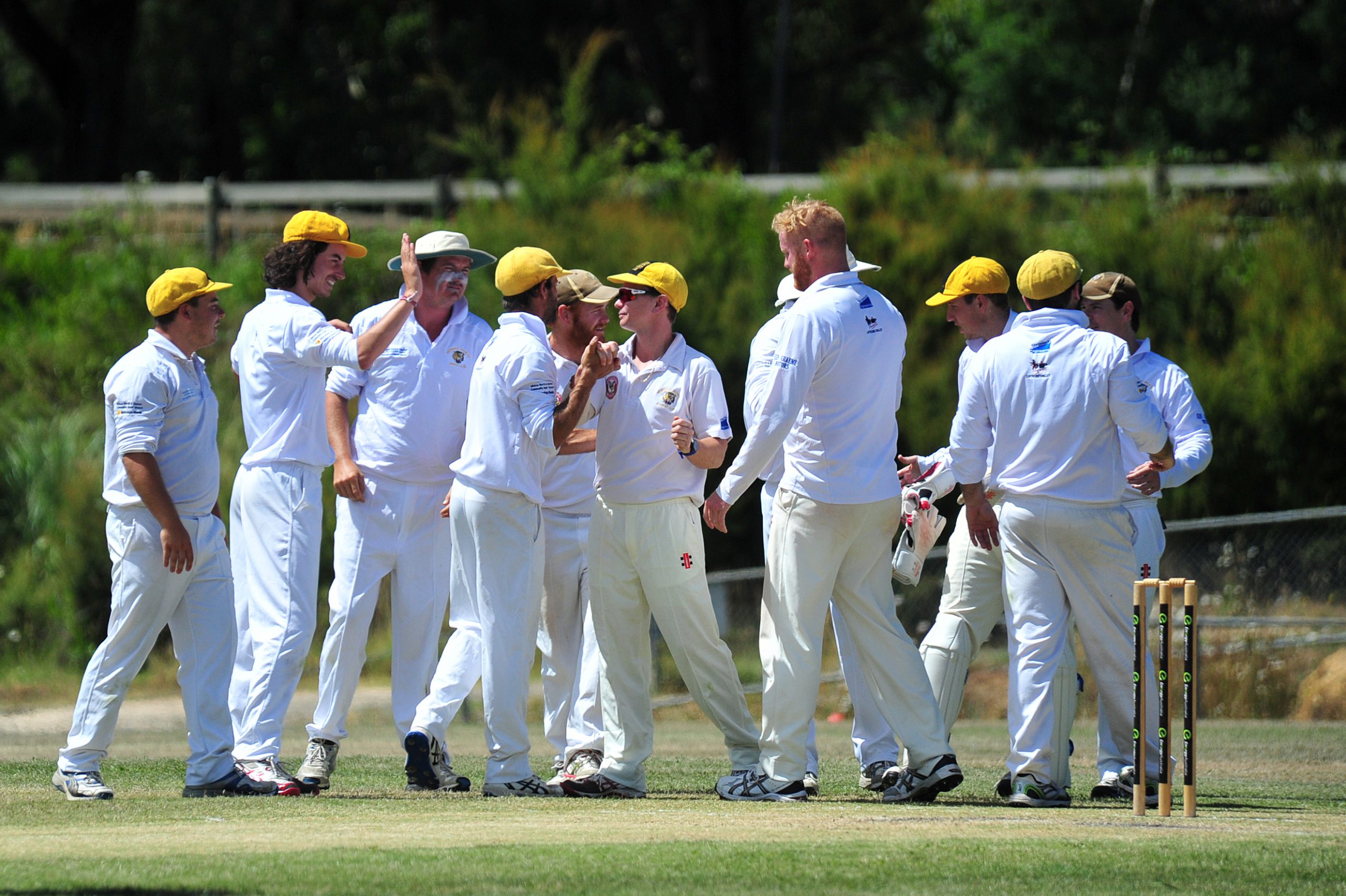 Moe's finals chances have received a major boost after taking maximum points in its Central Gippsland Cricket Association first grade match against Yallourn North.

Resuming at 4/175 after dismissing the Bombers for 92 on day one, there was never any doubt the Lions would be chasing an outright victory at Ted Summerton Reserve.
Riley Baldi resumed on 14 not out and hit his highest first grade score of the season, finishing 50 not out.
Captain Andrew Philip declared at 4/232 after 53 overs, giving his team a 140-run lead and plenty of time to bowl the opposition out.
Colgrave was the pick of the Bombers bowlers, with 2/25 off six overs, with Gavin Pearson and Brendan Ruddell claiming the remaining scalps.
Yallourn North openers William Lawrey (10) and Daniel Martini (15) put on 23 for the first wicket before Lawrie was caught off the bowling of Jeremy Butler.
From there a collapse ensued as the visitors slumped to 7/54.
Brendan Ruddell (19) and Riley Byrne (26) showed some resistance in the lower order but could not stop Moe from bowling them out for 115 in 50 overs.
Butler had plenty to smile about at the end of the day, finishing with 3/11 off nine economical overs and three catches.
Ben Maslen finished with 2/6 off six overs and Sam Price took 2/14 off 12.
The outright victory leaves the Lions 12 points clear in fourth place and it could be enough to hold off a challenge from either Trafalgar or Jeeralang Boolarra, who face off next round.
Latrobe v Morwell
LATROBE has put in a sterling performance to avenge its round six loss to Morwell and reclaim second spot on the ladder.
The Sharks started day two in the box seat after knocking up a huge 252 on day one at Peter Siddle Oval.
Despite earning a reputation this season for chasing down tricky totals, the Tigers finally encountered a score that was beyond them.
Morwell was dismissed for 148 in an innings which included seven ducks.
All-rounder Robert Webber has been instrumental to many of Morwell's successful run chases this season and on Saturday showed plenty of fight after returning from Country Week.
Opening the batting, Webber got to 14 before his partner Kris Fortuin was bowled by Latrobe skipper John Kus without scoring.
He put on four more before captain Rory Hare and form batsman Mark Cukier were also dismissed without adding to the score.
From 3/18 Webber helped lift the score to 59 before he was bowled by Tyron Gamage on 32.
Craig Giddens and Glenn Bone combined to push the score to 131 before Giddens was dismissed for 56.
The Tigers added six more before Bone was run out on 42 with Chris Johnson and Robert McKinley mopping up the lower order.
Kus took 3/18 off eight economical overs, with Johnson and McKinley taking two wickets each.
With 22 overs remaining in the day, the Tigers were soon back in the field and got some measure of revenge by reducing the Sharks to 6/74.
Benn Zomer stood up for the home team with 28 not out while Travis Pickering finished with 4/35 off eight overs.
Mirboo North v Trafalgar
MIRBOO North has returned to winning ways in emphatic style after defeating Trafalgar outright.
The Ships resumed in the unenviable position of 2/34 at Mirboo North Recreation Reserve and were soon all out for 95 off 38 overs.
John Asmussen's 36 at the top of the order and Rhain Howarth-Ross's 27 in the lower order were the only bright spots for the visitors.
Liam Smit finished with 4/31 from 15 overs with spinner Dale Banks taking 3/11 from his five.
With Trafalgar trailing by 165, Tigers skipper Shane Peters asked his opponents to follow on.
Will Cheatley got his team off to the best possible start by removing James Heslop and Marco Higgins before a run had been scored.
Cohan Lee and Howarth-Ross pushed the score to 30 before Lee became Cheatley's third victim on 13.
Brodie Burgess continued his promising season with 26 as he helped Howarth-Ross push the total to 87 before he was dismissed by Rob Phoenix.
Howarth-Ross managed 63 before he was caught off the bowling of Jed Alexander.
Asmussen (26) and captain Anthony Clarke-Bruce (10) fought to make Mirboo North bat again but their dismissals brought an end to the Ships' resistance and from 7/143 they were soon all out for 156.
Cheatley completed a five wicket haul while Rob Phoenix took three.
The Tigers' grip on the top spot looked shaky after back-to-back losses following the Christmas break, but this win puts them almost nine points clear at the top of the table.