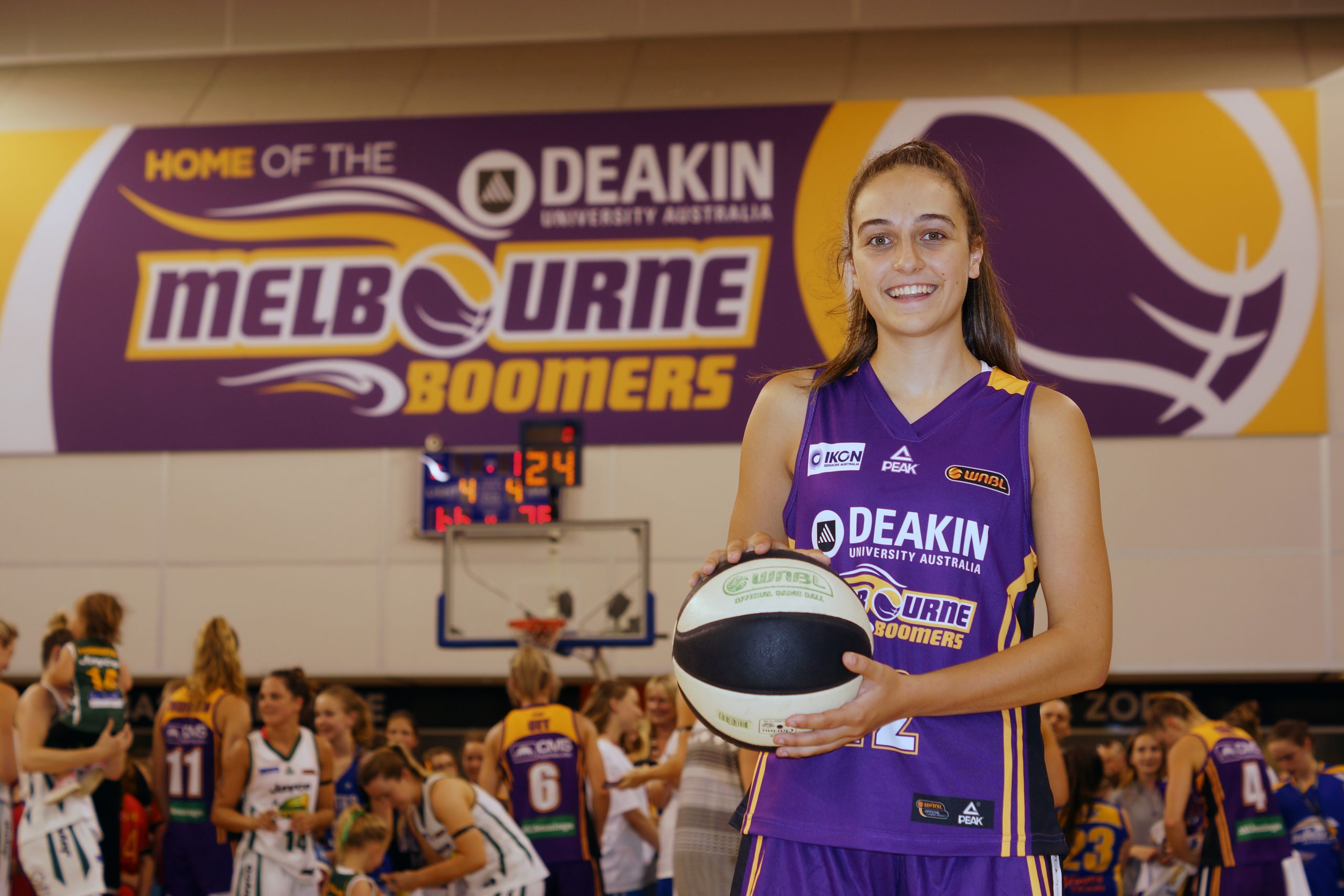 For Tralragon junior basketball star Chelsea D'Angelo – last week was definitely one to savour.

Starting 2017 emphatically, D'Angelo, 17, added three amazing achievements to her playing resume, which has only gone from strength to strength.
She was pivotal in her BVC Goldminers' success at the Australian Country Junior Basketball Cup (ACJBC).
Playing against an equally powerful BVC Bushrangers team in the cup's under-18 girls finale, D'Angelo rattled off a match-high 24 points to push the Goldies to a 75-63 triumph.
It wasn't just her final that proved extraordinary though as D'Angelo averaged 20.12 points per game across her eight games in the Country's Goldminers jersey.
"Obviously it's great to have both of our (ACJBC) teams in the grand final," D'Angelo said.
"Really shows how well we're going to compete at nationals.
"We were pretty happy to get the other team (Bushrangers) in the end – seeing as they did beat us in the pool rounds, but it's just great to win it."
Next of all she was given another Victoria Country jersey – returning to the famous white jersey following her selection in the under-18 women's team, heading off to Townsville in April.
"Love representing Vic Country," D'Angelo said.
"It's always an honour and just everything happened this week so quickly – I just haven't had time to take it all in yet."
But she saved the best for last… as she suited up for her maiden WNBL clash. Donning the Melbourne Boomer's number 12 for her maiden match, D'Angelo was thrilled to get the call up.
She didn't hit the court in the Boomers' 66-78 loss to Dandenong, but she was excited all the same to be called upon to represent Melbourne and get her first taste of the professional WNBL world.
"I think the WNBL experience was probably the best out of the three for me," D'Angelo said. "It's something new for me and I'm just honoured and so privileged.
"It means a lot – I've been working pretty hard, training every weekend just to get the opportunity to sit on the bench is incredible.
"It was definitely a great experience for me being in the rooms, sitting on the bench with the girls and it was very different to how I normally play.
"Everything is more professional and just amazing – the girls played great and unfortunately we didn't get away with the win.
"The atmosphere was incredible and just to be a part of it was so amazing."
Considering it was also her birthday week, you'd have to say that goes down as one of the best seven days you could have in junior basketball and who knows what she'll achieve in the weeks, months and years to come.
But an amazing week like this is only set up by constant work and pushing your capabilities every day.
After starting life on court locally with Traralgon – her big break came with making Vic Country under-16s twice and she's been amazed by the path her career has taken since then.
"I just played rep for Traralgon most of my life, played locally and in under-16s I got to represent Vic Country twice and that was really a big step in my game and it just kept spiralling from there," D'Angelo said.
"Opportunities kept opening and now I've made my way here and it's pretty amazing."