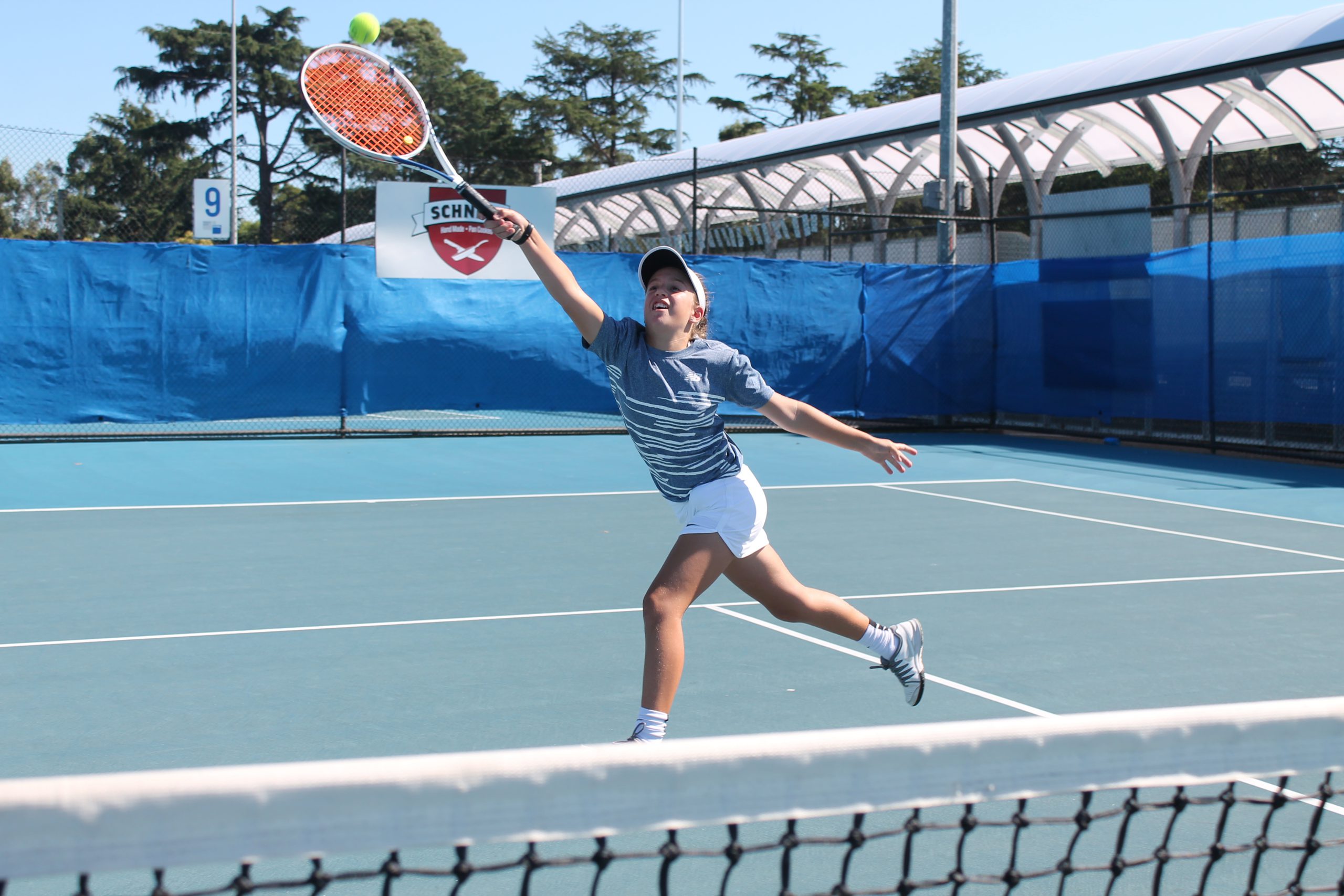 IT'S been more than just a successful season for tennis' top professionals in Melbourne this summer.

One junior player from Traralgon has been blasting the court and rubbing shoulders with some of the sport's biggest names.
Eleven year-old Chelsea Elliott anchored the Victorian team at the National Championships, where her ranking climbed.
She also took part in official duties during the Australian Open.
"What makes Chelsea so special is she has an all-round game and her personality and attitude towards the game is fantastic," coach Graham Charlton said.
"She one of the best 11 year olds in Australia.

"She's been playing Australian points ranking tournaments for a couple of years, which is very rare for a young lady."
Chelsea was selected from a field of more than 60 for a recent Super-10s event in Melbourne.
After that successful campaign she was one of four girls picked for the state squad competing in the 10-and-under nationals.
During that event, also played at Melbourne Park, Chelsea was seeded first and won all her singles and girls doubles matches apart from games against New South Wales.
Her stand-out performance helped Victoria to a second place finish in the competition, just behind NSW.
"It was a great experience," Chelsea said.
"We got to play a lot of matches against different kids, which was great."
Strong showings, like the ones during the Super-10s and the nationals, have resulted in Chelsea topping the charts and her summer of success is set to continue.
She's been offered a place at the elite national tennis academy at Melbourne Park.
"I just need to keep doing my best, training, and listen to what they say," Chelsea said.
"It's challenging at times. They mix the boys and the girls which is good, you get a bit more competition."
As part of her time at the Asia- Pacific Grand Slam in January, Chelsea was invited to toss the coin for the Angelique Kerber versus Coco Vandeweghe round four match.
Spending time with the sport's top players, both as part of official duties and behind the scenes in the labyrinth that is Melbourne Park's halls and corridors, has given her a taste of what her future might hold.
"We got to go down into the commentators bunker and got to see the referees' room and watch Rodger [Federer] do his speech from a couple of metres away. It was good," Chelsea said.
As to what that future might be, Charlton says it's limitless.
"Chelsea will no doubt be professional, if she wants to be," he said.
"We just had our ITF tournament and I reckon Chelsea will be playing that in two or three years."