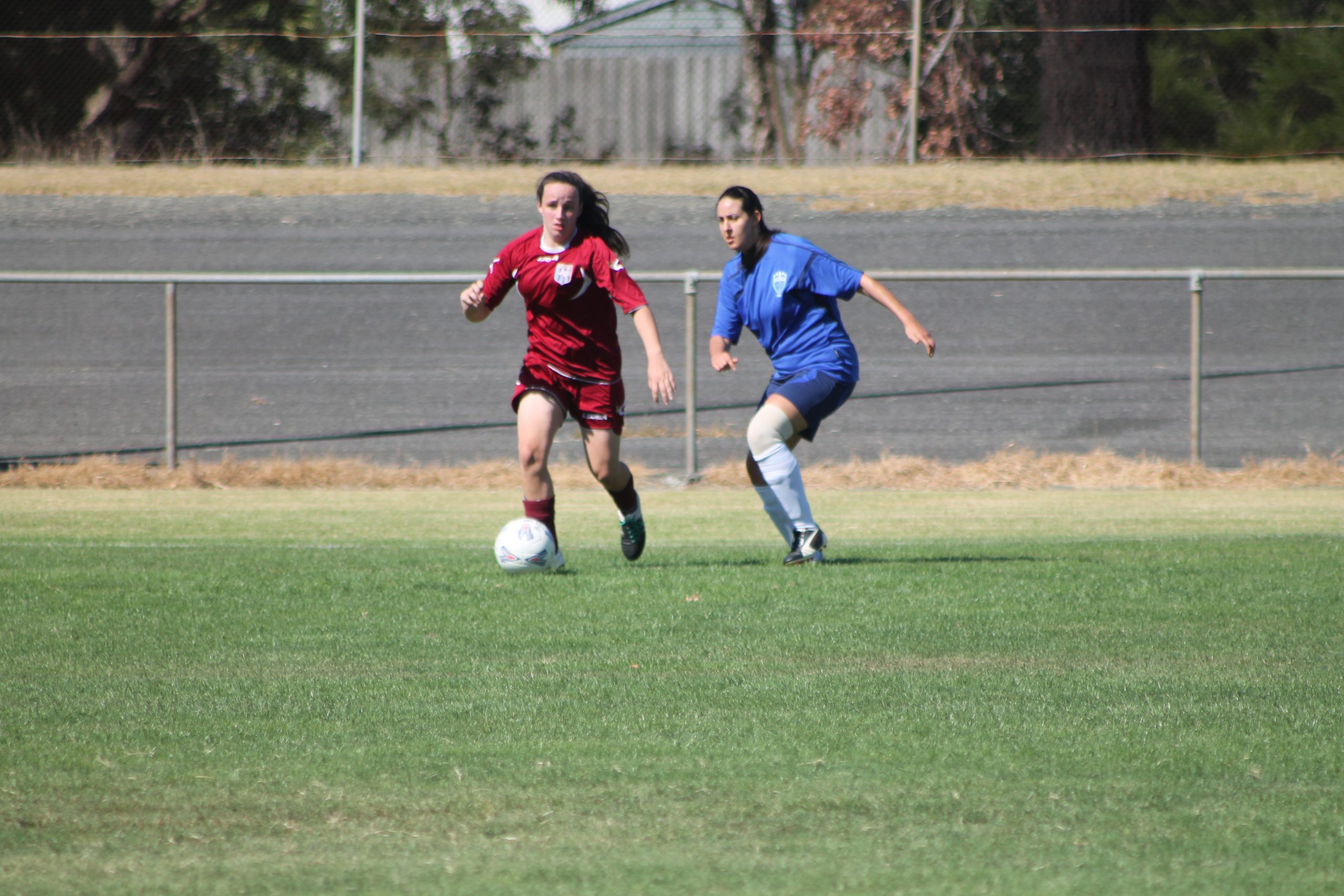 SOCCER

Overcoming a six-goal first-half was too big a task for Morwell Pegasus' senior women's side in its Team App Cup tie on Sunday.

At home against much higher ranked State League Two North-West side Maidstone United, Pegs found the opening-half tough going in their first meaningful competitive game.
"I think overall it was a solid performance given it was their first hit-out as a team," acting coach Mark Cassar said.
"It was a good opportunity to see where they're at.
"Obviously it's a new club and a new environment, so I thought they did quite well considering they've never played together."
Despite being down 6-0 in the first, Pegs players did not let their heads drop, competing for the ball like it was a tied game and ending the match by the same margin.
Goalie Tina Vujic made some key saves as the side started to execute plays with good drive from the back line.
"I thought the second-half was outstanding," Cassar said.
"We addressed a few things at half-time and they tried to follow the instructions and they did really well.
"In the second-half there were a number of times they actually got out with some purpose."
Cassar was standing in for regular coach Jason Reddiex, who was unavailable on game day.
As technical director for Southern United and zone development officer for Gippsland FC, Cassar said he saw potential in the team.
"It's a great opportunity for local girls who want to play at a different level," he said.
"The metropolitan teams are going to be a good test this year but it's a good start."