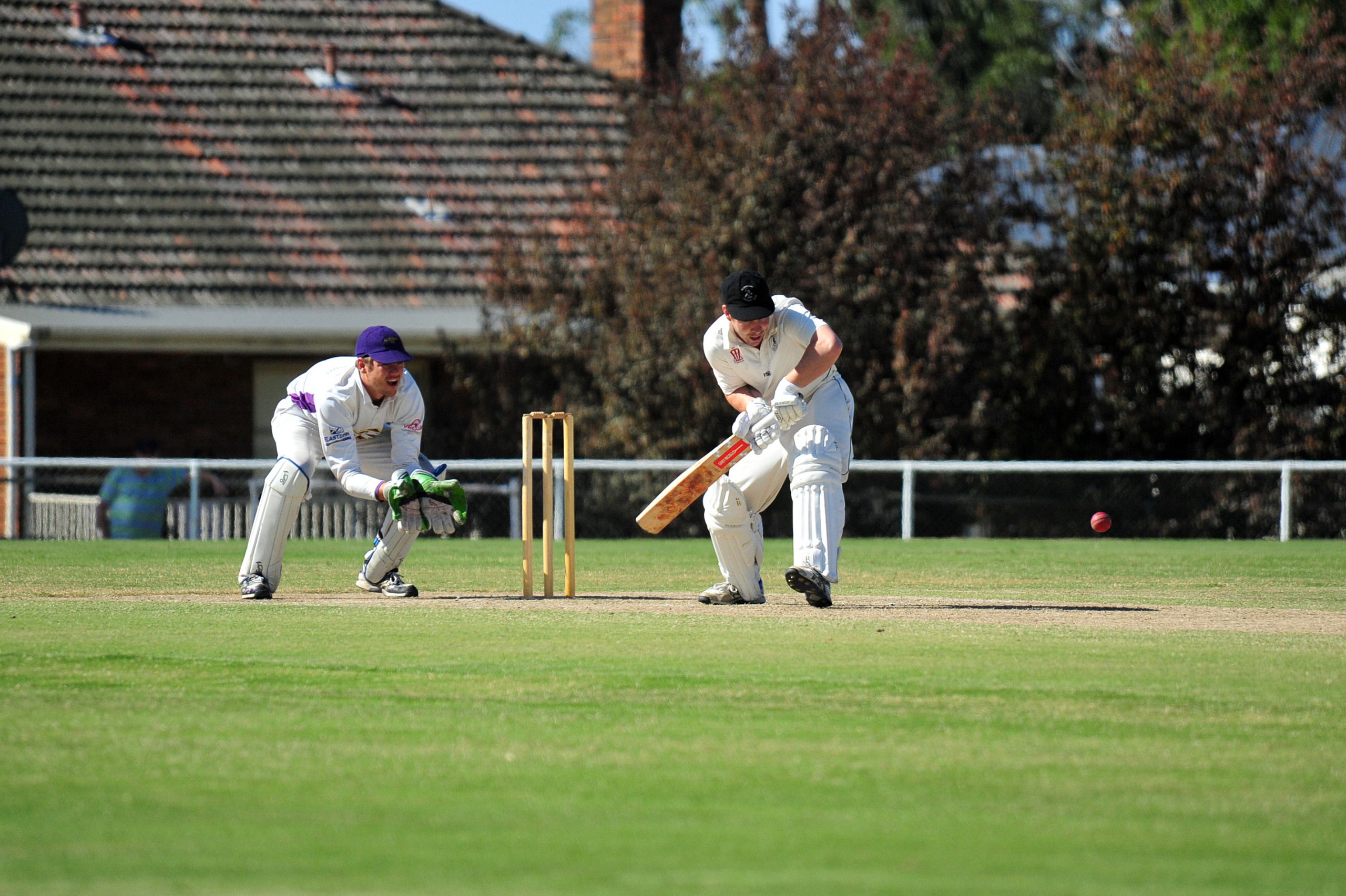 CRICKET
TDCA
Ex Students are 2016/17 TCDA premiers after a comprehensive win in the A grade grand final over Glengarry.

Glengarry captain Sam Marks struck the first blow winning the toss and having no hesitation going in to bat at Duncan Cameron Park.
What was to follow in the next 30 minutes could not have been scripted.
Alistair Jenkin was first to go after he edged a lifting delivery from Rob Voss to the keeper for a duck.
Hayden Ross-Schultz could not reproduce his heroics from two years ago after he lashed out at a short ball from Voss into no man's land and was caught at short leg for a duck.
Kent Hammond was hoping his recent run of outs in grand finals was going to end as he looked to produce a memorable innings, but it was not to be as he was out caught at third slip for a second ball duck as Voss was on fire. With Glengarry now 3/2, Sam Marks and Paul Henry needed to restore the innings and stop the rot.
After a partnership of 29, Marks (14) went to a brilliant catch from Jimmy Pryde in gully and the Magpies slumped to 4/31, with Voss claiming all four. The middle order recovery was led by Paul Henry who batted well until he was run out for 46.
Frank Marks was looking good before he was out to Sam Farmer for 36.
The third Marks brother, Ben, was striking the ball well before he edged one from Andy Mathews to Gilmore and went for 34.
Glengarry was back in the pavilion for 164 off 94 overs.
Voss was sensational sending down 18 overs and snaring 5/19.
Andy Mathews, Pryde, Lee Stockdale and Sam Farmer all bowled well to take a wicket each.
With a nervous four overs to bat, the Sharks ended day one at 1/6 losing Mitch Membrey for two.
The second day's play started poorly for Ex Students when Pryde was dismissed for four runs.
Jordy Gilmore and Jackson McMahon needed to steady the ship and on the stroke of lunch McMahon was out for a patient but important 21. The decisive moment came as play resumed at 3/64 and skipper Lee Stockdale joined Gilmore at the crease.
With the match on a knife's edge these two class bats took the game away from Glengarry as they produced a 61-run partnership, and Stockdale's two glorious sixes all but sealed the win.
Gilmore was run out for 49 in a gutsy grand final knock. When Lee Stockdale went leg before wicket for a well-made 48, the Sharks were 5/144 and needed 21 to win.
For a moment Glengarry's players thought there was another twist in the game, but Rick Battista (9) and Michael Stockdale (9) both got the Sharks home for a well-deserved back-to-back premiership.
Max Merton was best for Glengarry with 3/24.
Adam Brady could not reproduce his semi-final form finishing with 0/45, while Cam Graham took 1/44, and there was one run out.
Voss was named the Laurie Blake Medalist as man of the match.
Ex Students 5/166 defeat Glengarry 164.
At Yinnar, Ex Students was aiming for five consecutive B grade flags and got a dream start as it won the toss and elected to bat.
The top four strikers for the Sharks all produced as Imperials found the going tough.
Matt Roberston (48), Adam Jaensch (32), Daniel Trease (45), and Paul Richards (29) all batted well to take Ex Students to a solid total of 8/207.
Sean Boyes was best with the ball for the Devils, recording 4/12.
Imperials' innings needed a big score from someone, but unfortunately the run rate continued to lift and its chances went with it.
Ross Williams made 29, while Steve Hibbs top scored with a well-made 37 as Imperials was dismissed for 149 in the 41st over. Dylan Spence and Dan McGregor both took three wickets to shine for the Sharks.
Mat Roberston was named man of the match.
Ex Students did not have it all its own way though, missing the three-grade sweep.
Glengarry won the toss and sent the Sharks in to bat, a move that paid off as the Ex Students floundered against a disciplined Pies attack.
The Sharks made 8/149 with Steve Thomson turning in 31 and David Pryde 55.
Young Darion Duncan (3/28) was best with the ball for Glengarry.
Glengarry's 101 opening stand meant it was essentially game over.
Ash Hodson made 70, while Rohan McDougall had 71 not out meaning Glengarry were unstoppable as it cruised to the target in the 20th over, making 1/150.
Rohan McDougall was named man of the match.