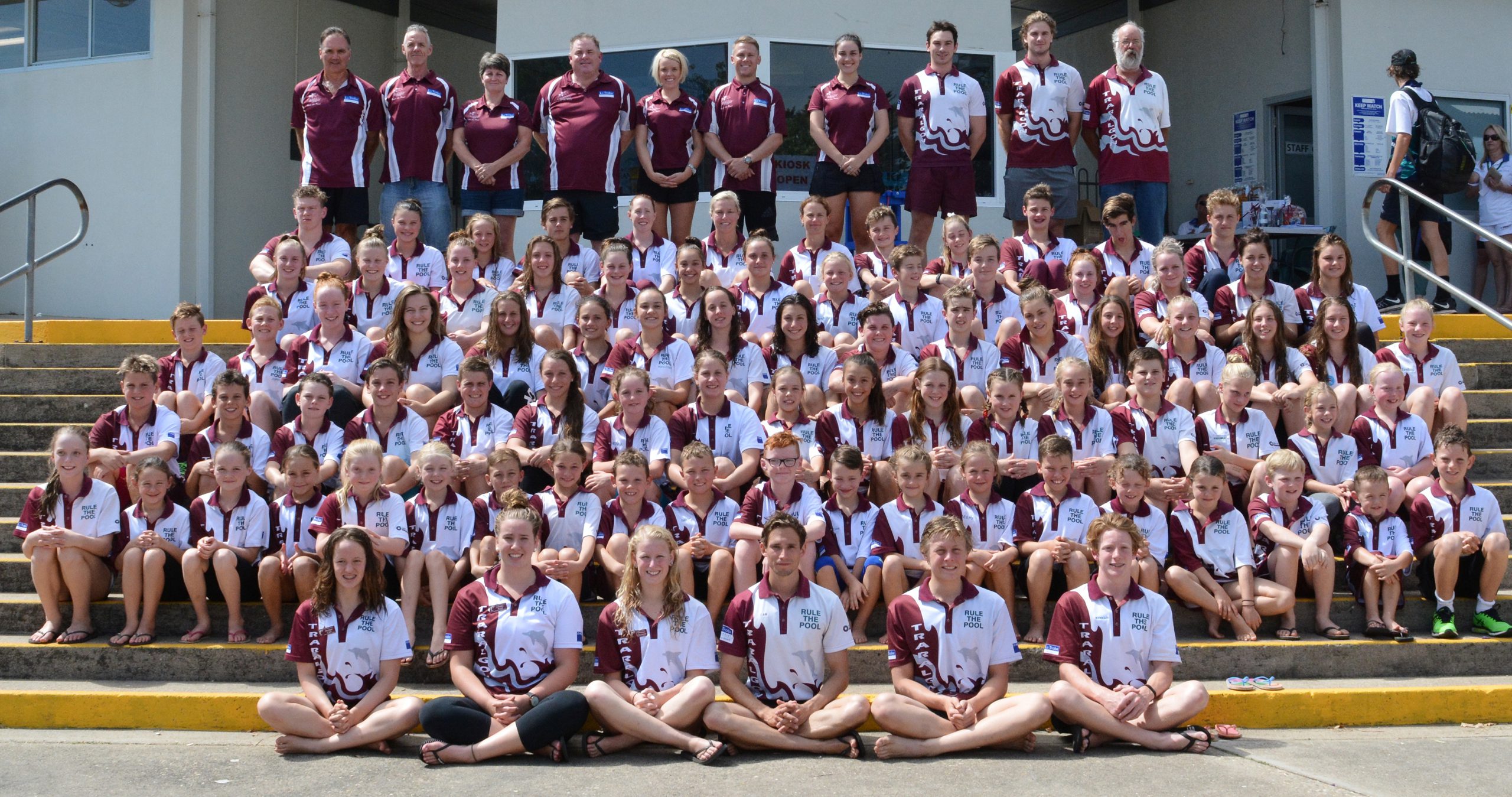 SWIMMING
Traralgon Swimming Club won its 18th Gippsland Championship in succession with thee days of intense racing at the Sale Swimming complex over the Labour Day weekend.

Swimmers accumulated 1,967 points winning 66 gold, 59 silver and 53 bronze medals.
Sale, on 695 points, and South Gippsland Bass, with 690, fought out a close battle for second and third.
The star of the weekend was Traralgon club captain, 18 year-old Fabienne Schoutens who won nine gold, four silver and one bronze medal as well as taking home the Jewell Family Trophy for the female Gippsland champion and points scorer.
She also had two Gippsland and two event records to her name to cap off an outstanding overall meet.
Twelve year-old Jordyn Cargill won a clean sweep of medals in his age group with six gold and breaking five Gippsland and three event records.
Most impressive was Jordyn's swim in the open 400-metre individual medley where he came fifth and broke the age group record by more than 15-seconds in a terrific swim, particularly in light of his 21 swims over the weekend.
Sister Molly Cargill also had a special meet with five gold medals as an 11 year-old in the 12 year-old events.
She also swam in some open events and together with Jordyn were winners of the Alan Harlow Trophies for boys and girls in the 14 and under events.
Traralgon's relay teams were again dominant with 18 gold, 13 silver and 11 bronze medals and breaking three Gippsland and two event records.
The girls 16 years 4 x 100 medley team of Melina De Cort, Alice Butler, Bridget Cain and Alice Peddle broke the age and open Gippsland record from 2015.
The boys 12 years 4 x 50 freestyle relay team of Xavier Haberl, Mark Pistrin, Joel Baillie and Jordyn Cargill reversed the result from country championships by just winning the event from the title holders Warragul and breaking their Gippsland record and the event record by more than five-seconds.
Senior head coach Brian Ford spoke highly of the overall result and the whole team.
"The enthusiasm, energy and drive of the team to compete and succeed was second to none," he said.
"Every swimmer from our youngest to oldest put the team first and continued this great journey of championship wins.
"The theme of the weekend was 'doing it for the parents' and each parent would be proud of their children as role models and ambassadors of the club."
Swimmers will now move on to the All Junior Competition at the Melbourne Sports and Aquatic Centre. Next month the club's 14 national qualified swimmers will compete at the age and open National Championships in Brisbane, including the club's Paralympian, 17 year old Emily Beecroft.