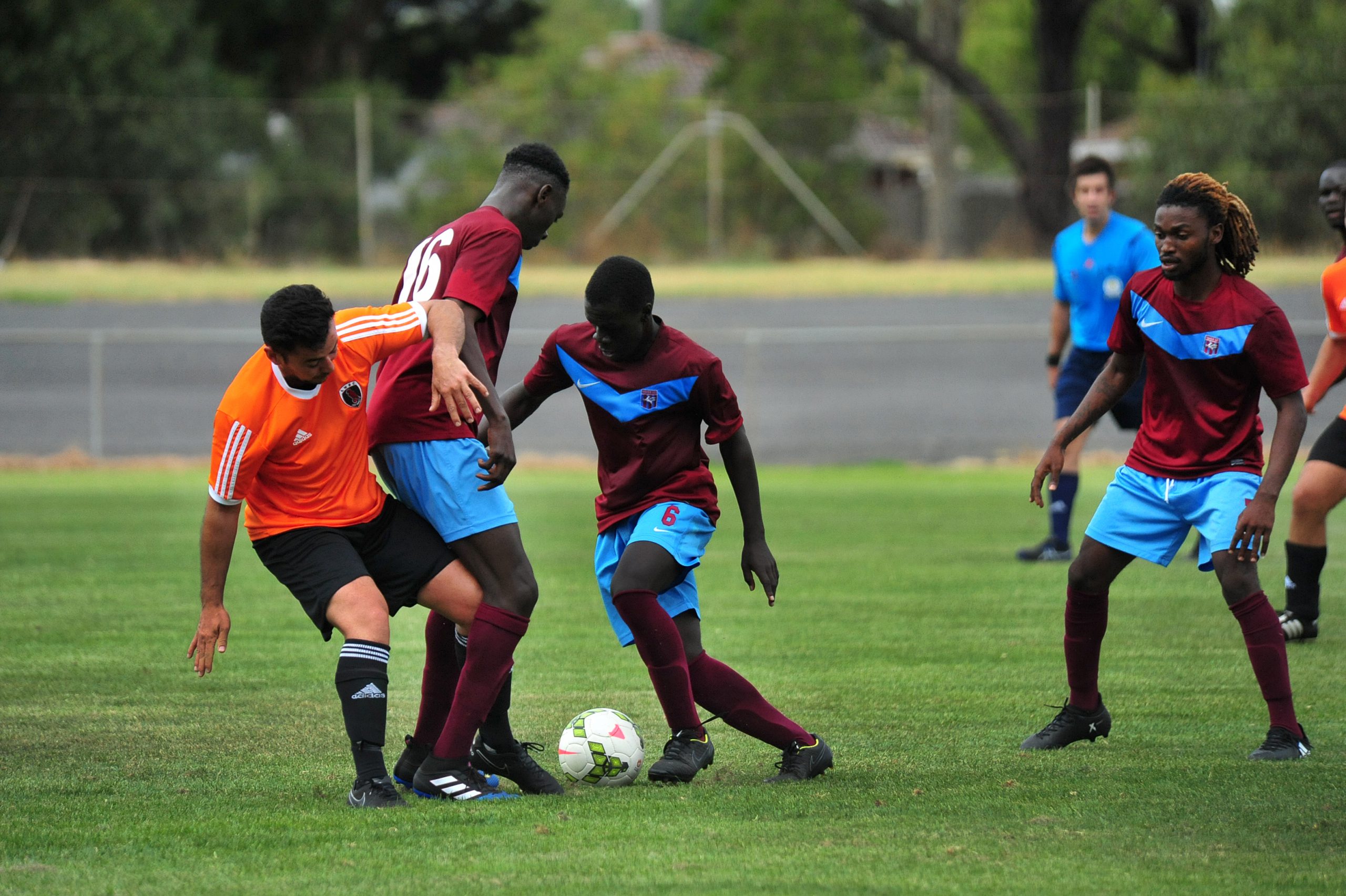 SOCCER

Don't call it a rebuild, it's more like a resurgence at Morwell Pegasus this year.

Despite a long list of ins and out and a new coach, Pegs are aiming to go far in the highly competitive State League One South-East and the FFA Cup.
"We're looking promising," coach Carlos Retre said.
"We're looking at starting the season well at home, which is important. We want to be very competitive this year"
The club's had a blistering kick-off to its cup campaign, downing Latrobe University and then the highly fancied Mornington SC.
With talent across all lines, the players to watch are many.
Keeper Liam Anderson is expected to anchor the squad and while it's still early days, he's running at a goal a game average.
Dean Papatsikas has come down from Bentleigh Greens and brings backline stability and NPL experience.
In the middle Victory Youth product Godwill Benjamin is one of many expected to provide forward drive for the club.
Up from Moe United, punchy left forward Sam Gatpan has already tasted success, while another summer addition, Alpha Turay, has three goals in two cup ties.
"We have a young squad, and a good goalkeeper," Retre said.
"Some of these guys are surprising me every week, They are playing above expectations."
It's not a complete list though.
Retre is looking to fill some space at the back and the middle by the end of the week.
"We're a bit thin and we need good competition," he said.
With such a tough league and many teams looking to go up, Retre was unwilling to make a prediction on how the side would go come the end of the season, but he did say he was looking to the top half of the competition.
He did, however, want to see his side do well in both the FFA Cup, which now moves to mid-week fixtures, and regular season play.
"It's about recovering well for both games in the week and when we get there we're fresh and charged up," he said.
"The romance of the cup is very good, but we want to do well in the league.
"I don't see any of them as a priority, we want to do well in both."
Local support will be key to the club's success on the park in 2017.
Pegs are the region's highest ranked team and have the potential to make NPL next season.
Retre is asking everyone to take the ride with the Horsemen.
"We would like to have a decent following," he said.
"We're hoping to get people there to support us, it's good for the players and for everyone around the club."
Morwell Pegasus' regular season gets underway this Saturday with a home match at Ronald Reserve against Malvern City. Kick off is at 3pm.
The club's fifth round FFA Cup tie will be Tuesday, 28 March at 7.30pm, away to State League Two side Altona City with a venue to be announced.

In: Wahid Hashimi; Aaron D'Costa; Makiadi Joao; Dean Papatsikas, Bentleigh Greens; Samuel Gatpan, Moe United; Jullet Martin; Alpha Turay; Godwill Benjamin, Melbourne Victory Youth; Jarrod Reynolds; Edmon Benjamin; Mateusz Kurzeja; Ben Elliott, Gippsland United; Nonda Lazaris, Gippsland United; Emanuel Tombra; Luke Sterrick, Churchill United; Callum Slade, Gippsland United
Out: Kehinde Aliyu; Muyiwa Aliyu; Stuart Ashdown, LVSL; Christopher Beasley; Ivica Braha; Stefan Ciccarelli, retired; Orin Giesbers, Daniel Holt, LVSL; Malesh Jadaeile, Dandenong Thunder; John Kuol, Dandenong Thunder; Peter Labros, retired; Jack Lester, retired; Mat Luak, Langwarrin; Stephen Maselli; Warragul; Dragan Milesevic, South Springvale; Paul Papadopoulos, Easten Lions; Kevin Passanise, retired; Fraser Rock, South Springvale; Hayden Ross-Schultz, retired; Sajnesh Sugrim, Bryson Tanti, LVSL; Hayden Tanti, LVSL; Christopher Wynne, retired; Robert Wynne, retired; Elias Yousif LVSL; Yosoph Zara