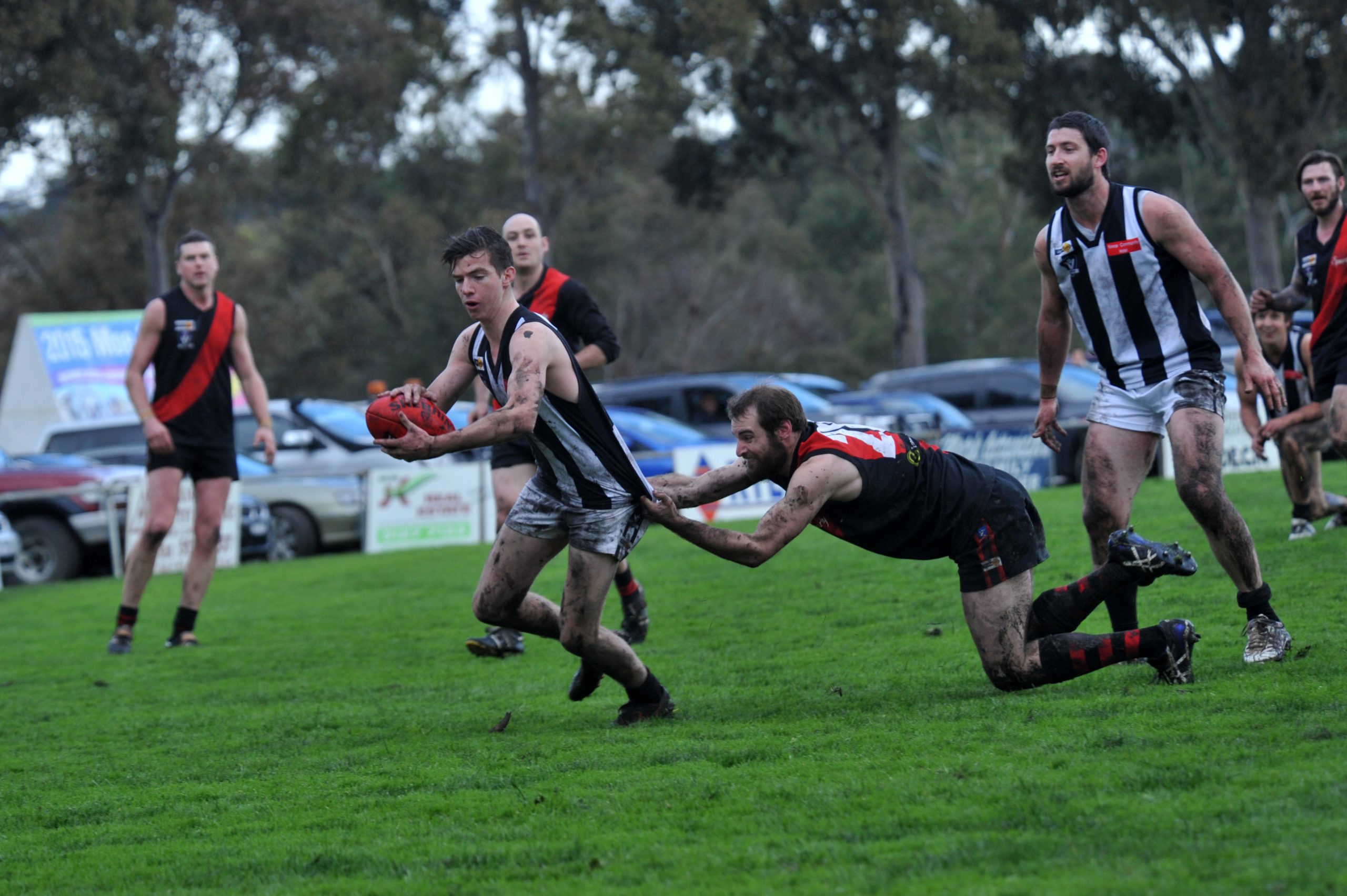 FOOTBALL
TAC CUP

Elite junior football is back as the Gippsland Power's under 16 and 18 boys and under 18 girls are set for a triple-header at the Morwell Recreation Reserve this Saturday.

It'll be a great test for all sides as the closest thing the club has to a traditional rival, the Dandenong Stingrays, hit town.
"It will all a bit unknown but if we play some of the footy we've played through preseason we give ourselves a really good chance," head coach Leigh Brown said.
"It's been a big preseason, these boy have been training since November, so this is what they've been waiting for.
"They're excited and so are we."
The club's preparation over summer has been solid.
Three competitive hit-outs have given the under 18s a taste of what's to come and Brown said a skills and bonding camp at Rawson last weekend had further cemented team spirit.
"Those top-agers have really driven it," he said.
"As bottom-agers last year they know what works and how to engage those other boys,"

A potential list of more than 70 players has been carefully whittled down to a starting 40.
Following that it's been fitness testing and getting used to club life.
"The last couple of weekends they have had some time to get to know each other away from footy as well, which is really important and we're really pleased at where they are at," Brown said.

The leadership group has been confirmed with Yinnar's Aidan Quigley named captain while Callum Porter from Officer and Will Stephenson of Sale got the nod for vice roles.
Bairnsdale's Austin Hodge and Will Leslie from Sale round out the five tapped for leadership duties.

With all local leagues still more than a week away from starting, the Power's matches are the only, and on any day arguably the best quality, game in town.
"We encourage people to come down and have a look and see the standard of footy," Brown said.
"Most people who come down for the first time are really surprised at how good it is and how clean the standard of footy is."

Brown also said the players used the crowd support and a big turn out to the free games would inspire the teams.
"Last year we had a group of young kids from Moe come along and they were really vocal and the boys did feed off that," he said.
While the nature of the TAC Cup competition means predictions of how the side would go, or which players had a chance in the draft, was a futile exercise at this point in the season, you just never know when you'll be seeing the next Jarryd Roughead, or Bob Murphy, or Ben Ainsworth on the park.
Having said that, keep an eye on 183 centimetre Quigley, lanky Morwell product Changkuoth Jiath and Nick Hogan from Sale; all have loads of potential, as do the side's three over-age players.
"Whether it's our team or the opposition, you're going to see kids who'll play AFL footy next year," Brown said.
The Power's first home game of the 2017 TAC Cup season is this Saturday at Morwell Recreation Reserve.
Under 16s start at 11am, under 18s at 1pm and the under 18 girls from 4pm. Entry is free.