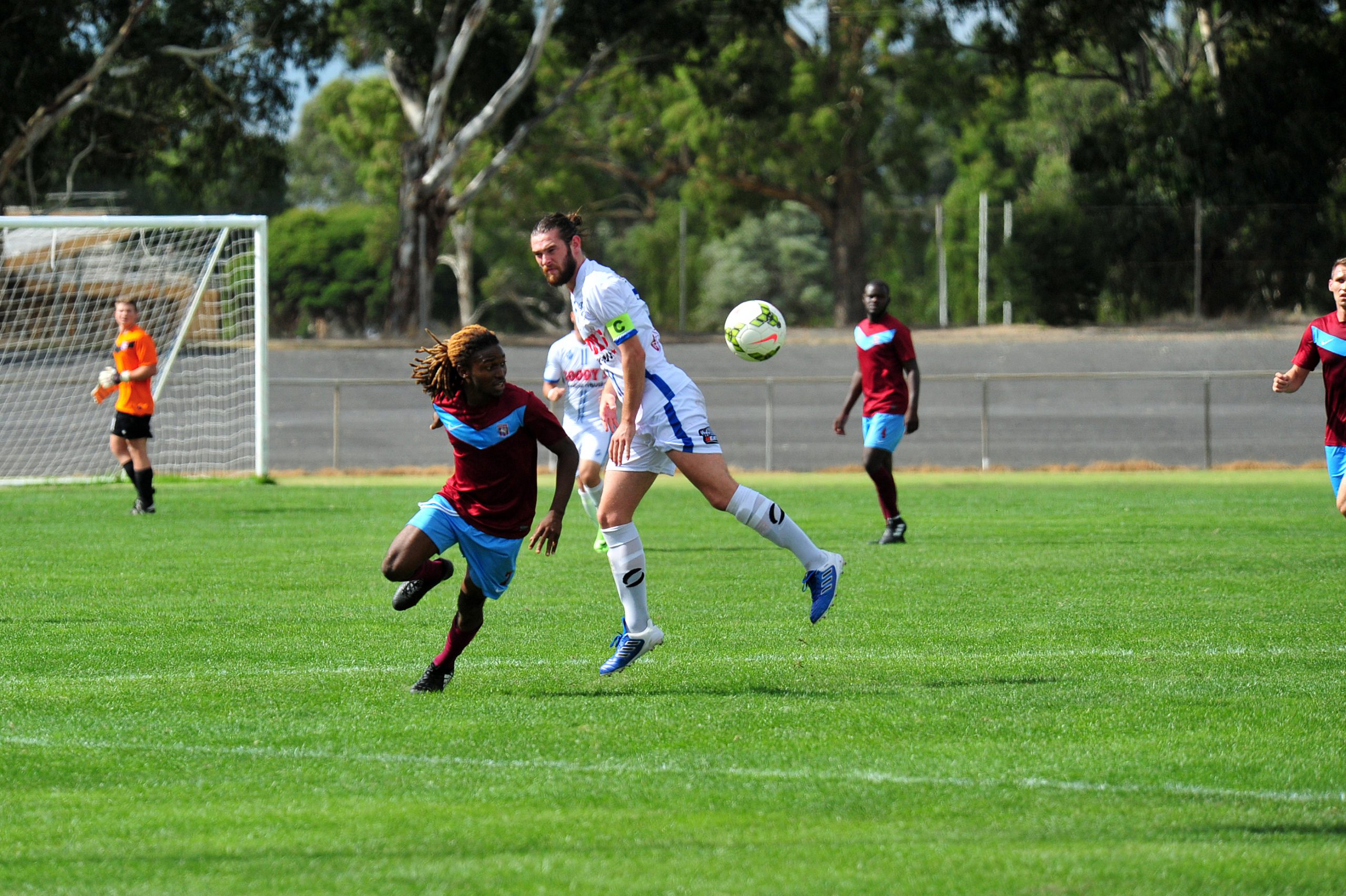 SOCCER

It was the best possible start to the regular season for Morwell Pegasus on Saturday with the side taking a 2-0 home victory against Malvern City.

Once again it was Alpha Turay finishing off for the Horsemen, doubling up in the second period.
Coach Carlos Retre said he was pleased with the end result.
"We've had a good few weeks with the cup competition and then the first game of the season," Retre said.
"We can't be unhappy with how things are going.
"The boys are in a good moment, things are working out."
Played in two parts, it was a Dr Jekyll and Mr Hyde effort from Pegs.
They started slow and City put everything they had into the first 35 minutes.
"Our first-half wasn't to the standards we are trying to play. I think we were a little bit below par" Retre said.
"They threw the sink at us and you could see that in the last five-10 minutes of the first-half that we were taking control of the game.
"I thought that we could over-power them and dictate the game, and it actually happened."
After a half-time refocus, Pegasus emerged a different side and took the match by the scruff of the neck.
Turay struck truly at 54 minutes and the side did not look back.
"Once we put the first one away the game changed," Retre said.
"In the second-half we had a lot of opportunities to kill the game, and we put one away, then we shut shop."
Six-minutes before the end of regular time it was Turay again with an insurance goal.
It was his fifth goal in three games for the Horsemen across both the FFA Cup and regular season play.
"He's getting in good areas," Retre said.
"It's not only about him. Yes, he's putting it away but the other guys around him are doing a lot of good work.
"At the moment he just can't stop scoring, but the other boys are not being selfish, we are patient and look for the right pass at the right moment."
Morwell Pegasus' next State League South-East Division One game is away against Langwarrin SC on Saturday, 1 April, while the club's FFA Cup fixture is set for Thursday, 13 April against Altona City.