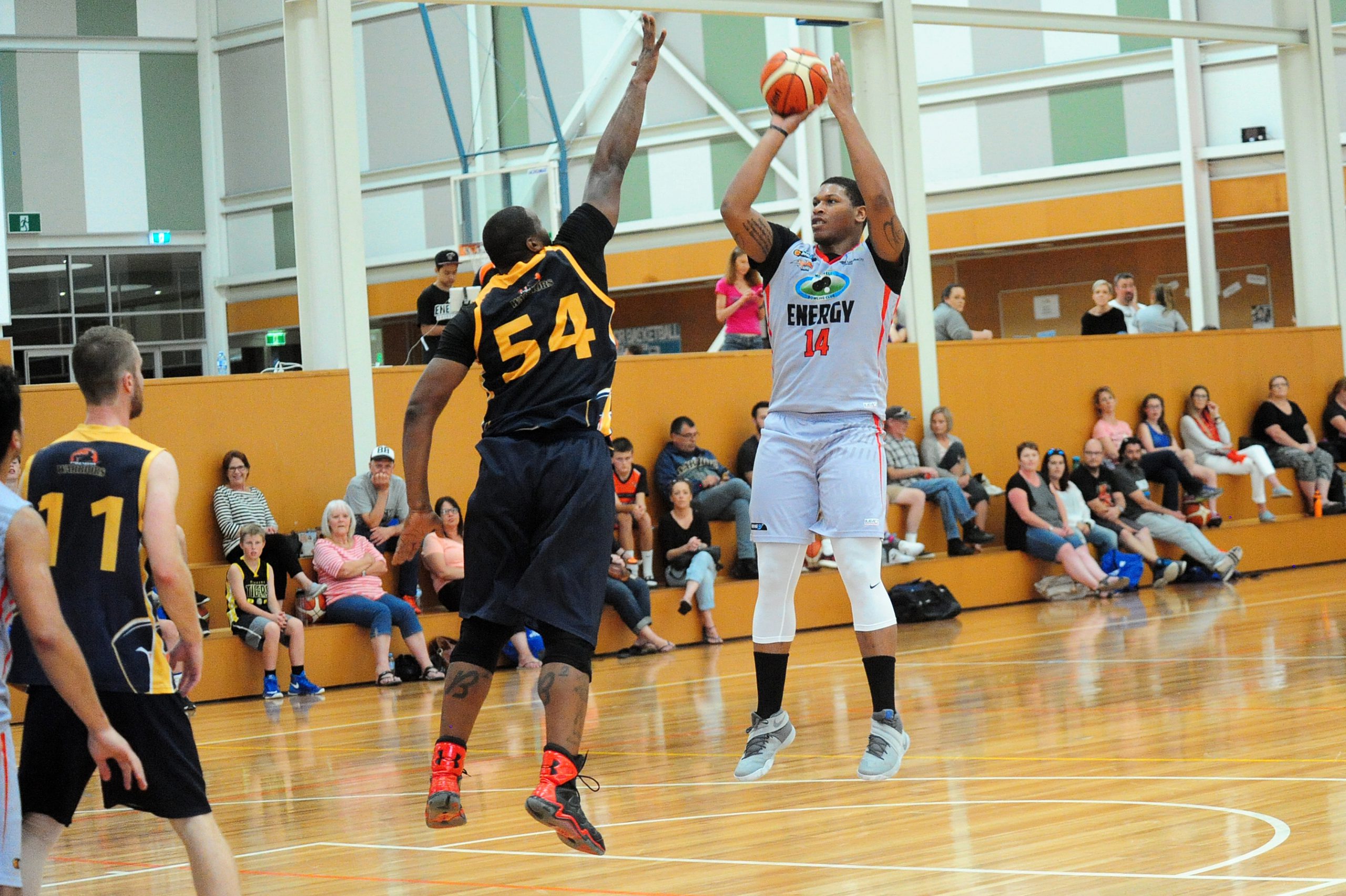 BASKETBALL
Big V Division One

A challenging first period was just one issue that cost Latrobe Energy men during their away fixture against Melbourne University Black Angles on Saturday night.

The home side sunk a string of baskets early and forced the Energy to chase all night, eventually catching up in the final-quarter, only to let the game slip away 90-81.
"The game was frustrating," Energy coach Jason Sutherland said.
"They made their first eight shots which put a lot of pressure on us, especially in the paint."
Once again it was the imports doing the heavy lifting.
Big man Deondre McWhorter led the way this time, finishing with a game high 30 points and nine rebounds.
Fellow American Kourtlin Jackson went 23 and eight.
The increasing gap between the input of locals to imports is of concern for Sutherland.
"It put a lot of pressure on the imports to try and win the game for us," he said.
"We have to get back to the drawing board and can't rely so heavily on the imports to do all our scoring for us."
Playing with an already shortened bench due to three players away on other commitments, the Energy went on to make it even harder for themselves when Ben Barlow and Andrew Savage were both fouled out.
With only seven of a potential 12 starters left for the finish, both McWhorter and Jackson ended up playing 40 minutes each.
Down by 10 points at the end of the first period Latrobe went on to pull back to six by the long break and then take the lead in the third, only to see it slip away at the death.
Sutherland said he team needed to work on closing out games.
"Our inability to execute and finish off cost us," he said.
"We went out of what got us back in the game and tried to do it ourselves."
Accuracy outside and inside the arch was again an issue, with 10 per cent of long shots landing true and 50 per cent short ones going in.
"It's very tough to win games when you're shooting such poor percentage," Sutherland said.

"We're not running through our offence and getting the shots we need to get.

"The ball gets to certain sports and stops.
"So we need to work though it and share the ball a bit more and by doing that and having guys knock down open shots, it just relieves the pressure."
The Energy continues its two-game away stretch this Sunday playing the Western Port Steelers.
While it's still early days, Sutherland said the match up was a pretty much must-win for the team.
"Western Port are at one and two, like us," he said.
"We're early on in the season but it's one we have to get. If we don't we're kind of staring down the barrel."