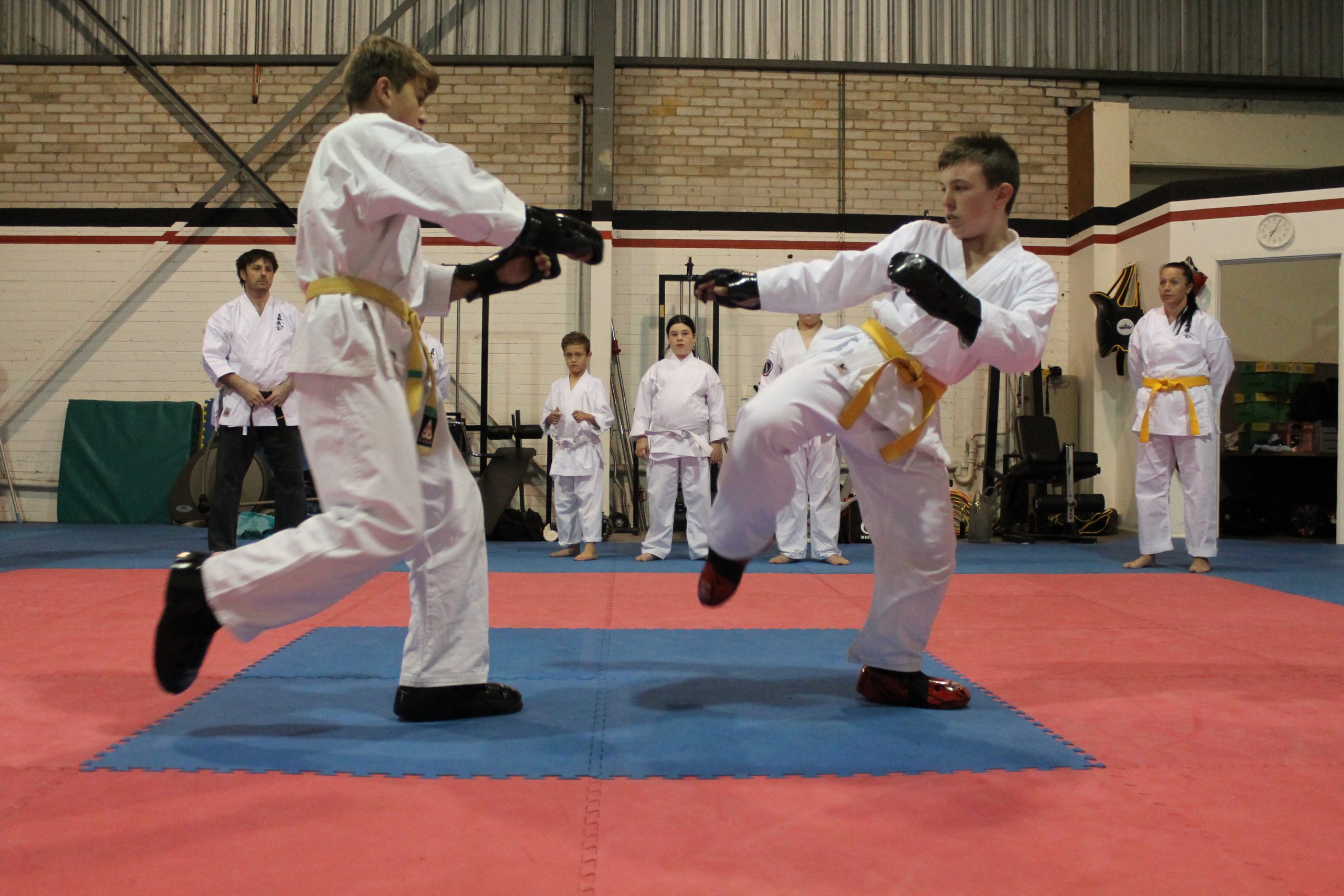 MARTIAL ARTS

Karate is making a comeback in the Latrobe Valley, led by the continued success of Morwell's Shim Bu Kai dojo.

Dedicated local practitioners of the martial art are punching well above their weight, capturing a swag of awards over the past six months.
They include the overall junior and senior division state titles and nine national awards.
"When we got to Sydney everyone was thinking we were a club of 300 to 400," sensei Adam Sultana said.
Club members compete on the International Sports Karate Australia circuit where they accrue points over five meets a year.
In 2016 12 fighters from Shim Bu Kai essentially swept the competition, winning 26 state awards.
That haul also included a nod to fourth-dan sensei Sultana, for training so many champions.
He said the recent success was down to work ethic.
"We train hard, we train properly," he said.
"There's a lot of discipline and we're very stringent on the way we move and teach.
"Techniques have to be perfect, there's no cost cutting."
Karate is set to make an Olympic debut at the 2020 games in Tokyo and Shim Bu Kai fighters have their eyes on a spot on the Australian team.
They are also well on the way to repeating last year's performance, retuning with a swag of trophies from the first round of the 2017 ISKA circuit.
Shim Bu Kai first-dan Jarrod Tomholt said while participation numbers ebbed and flowed in the region, they were on the way up.
Tomholt said the resurgence was driven by youth numbers.
"We have quite a few younger kids and we run junior classes," he said.
Tomholt also said there were many benefits to learning the skill.
"Fitness, health, discipline and confidence and the competitions all across Victoria." he said.
Part of trying to bring karate back involves making opportunities available for local fighters and spectators.
To that end Shim Bu Kai will be hosting a round of the state circuit in Traralgon later this month.
It will be the first time an ISKA event has been held in the region in about 15 years.
Shim Bu Kai Karate meet every Tuesday and Thursday evening in Morwell.
For more information phone 0418 366 532.