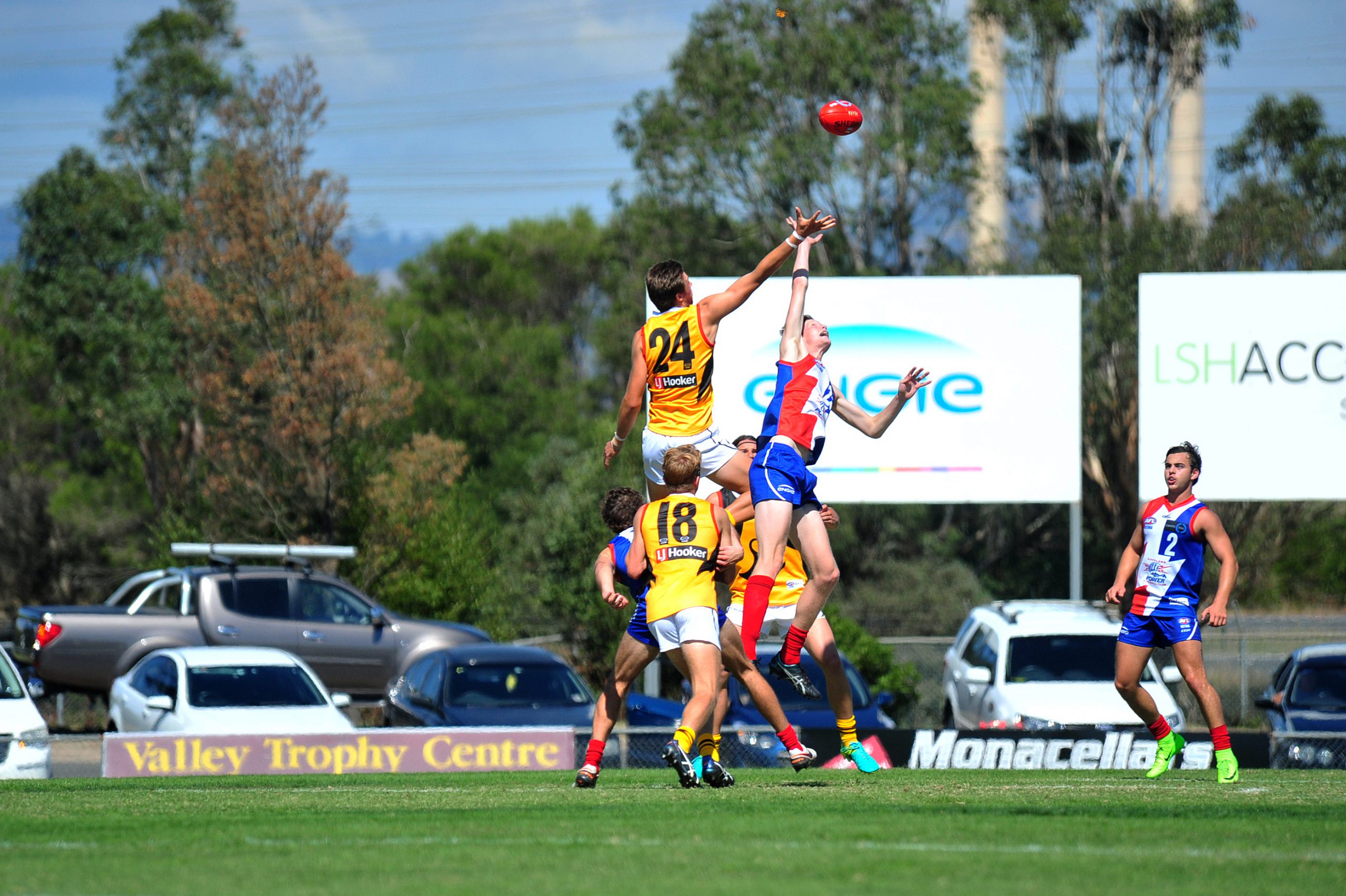 FOOTBALL
TAC Cup

Missed opportunities have again cost the Gippsland Power, going down to Murray Bushrangers at IKON Park on Saturday 7.13 (55) to 4.7 (31).

Playing hard at the ball all game, the Power were unable to capitalise on many of the opportunities they created for themselves.
"It was frustrating but more the result and our finishing than anything," coach Leigh Brown said.
"Our pressure was better… and our structures that we spoke about during the week were much better."
Down but not out of it by quarter-time, the Power went on to hold their own in the second, only to see the opposition kick away again in the third quarter.
Gippsland attempted to mount a comeback in the final term, outscoring Murray by two goals, but the Bushrangers fought on.
Brown said there were things the side would work on coming out of the result.
"Now it's about adding that next layer on of how we use the ball, the decision, and the execution," he said.
"We're pleased with the pressure and the effort, it's just the cream on top now."
Sean Masterson had two goals while Travis Bindley had another good game with 11 kicks and 11 handballs.
The side's two rucks also came in for a mention from the coach.
"Trent Knobel has been working with those guys at training… I thought they competed really well and was a real step forward for Brad Daniel and Julian Patterson," Brown said.
There were no reported Power injuries coming out of the game.
Meanwhile on the other side of the grandstand, the Power girls played off in the same fixture, going down 3.8 (26) to 3.0 (18).
Despite the loss it was the closest game of the season for the team that's starting to gel.
Tyla Hanks and Caitlyn Beale each had goals.
Both sides are on the road again this Saturday with an away fixture in Bendigo.