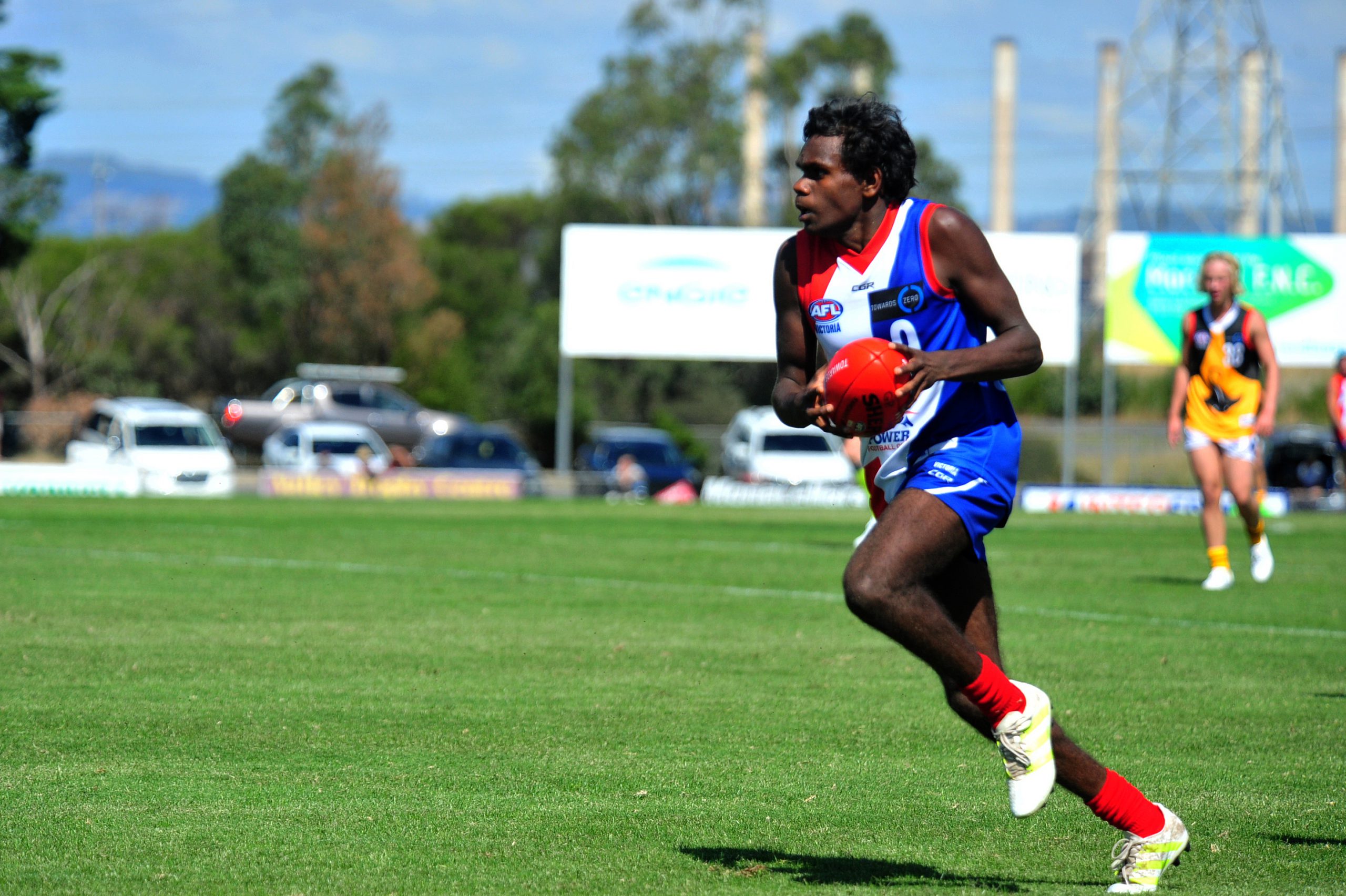 FOOTBALL
TAC CUP

Gippsland Power continues to turn in close performances, but was again narrowly shot down, this time by the Western Jets at Williamstown.

Gippsland gave up a near four-goal lead, ultimately losing 9.20 (74) to 9.16 (70).
"You can't win many games of footy playing only two quarters," coach Leigh Brown said.
"Our second and third quarters were excellent and our first and our last quarter were poor and unfortunately they got over the top of us."
Outscored by 19 points in the first, the Power clawed their way back to enter the long break four points ahead.
They went on with it in the third quarter, extending the margin to 21 points by the end of the penultimate period.
Yet all the good work came undone as Gippsland failed to land a major in the last, scoring only four behinds and watching the lead evaporate into the four-point loss.
Brown said the loss meant management would keep working on returning issues
"It's a mindset as much as it is a skillset," he said.
"At times we try to look for the million dollar play, or the x-factor, that doesn't need to be found.
"It'll just happen and it'll find us."
Will Broadbent, Irving Mosquito, and Matthew McGannon all shared top goal kicking honours with two each.
Will Stephenson, Sean Masterson, and Travis Bindley continued their competent efforts, named among the best for the Power again.
"Stephenson was really good, we threw him in the middle in the second quarter and I thought he really led the way in there," Brown said.
Gippsland is on the road yet again this weekend, facing off against 2016 champs the Sandringham Dragons.