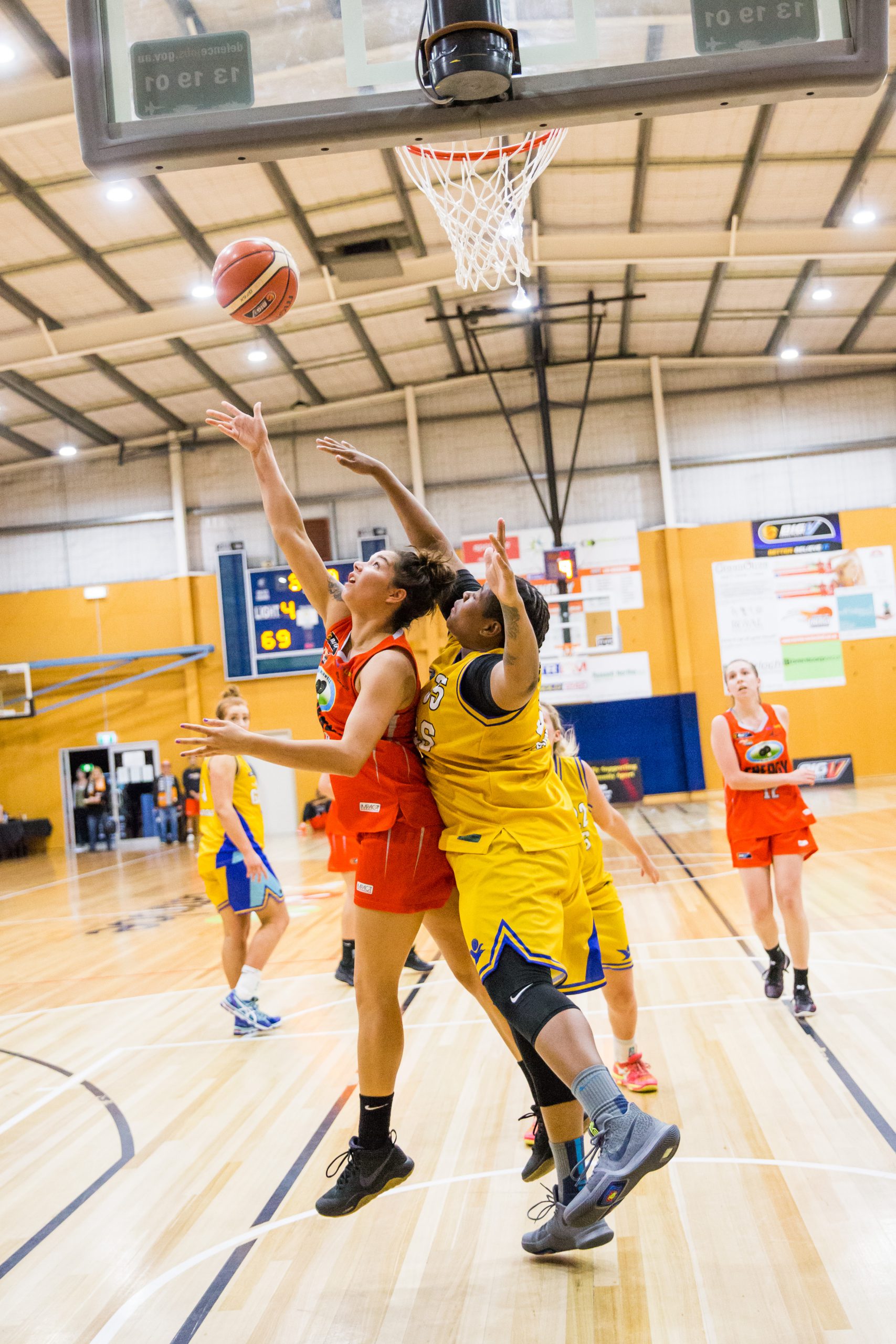 BASKETBALL
BIG V DIVISION ONE – WOMEN

It was two tough days on the boards for Latrobe City.

First they dropped a 14-point home decision to the Chelsea Gulls on Saturday night and backed that up with an 18-point loss on the road to Werribee a day later.
"We didn't play at our best but we know we can improve on that," coach Jeff White said.
"Playing two finals contenders is a great challenge and we can learn from that."
It seems the three-week break, combined with facing two of the competition's top contenders did Latrobe no favours.
In the Chelsea game the visitors sunk a number of baskets early and forced the Energy to chase all game, which they did well, ultimately letting a 13-point gap at the end of the first period slip to 16 at the death.
"We stared off okay," White said.
"Then all of a sudden Chelsea clicked in.
"We found ourselves chasing all the way to the end and unfortunately we couldn't peg back the difference."
Final scores were 78-64.
Likewise, in the Sunday game at Werribee, Latrobe was down in the first and pushed back hard, getting to within 10 at the last break, only to see the final score blowout again.
Stacked with talent including a gun import, as well as a former Opal, the Werribee Devils sit 6-0 for the season.
"Once again we got jumped," White said.
"They knocked down their first three or four shots and we couldn't make a basket.
"To our girl's credit, we outscored them in the second and third."
Five down midway through the last, Werribee brought its big guns back on and the Energy had issues competing.
"We just didn't have the legs to finish off the game," White said.
"Werribee got a big fright from us and we're only going to get better."
The Sunday game washed out at 86-68.
Co-captain Tanarly Hood was again the best for the Energy, posting an equal game high 19 points against Chelsea, and 33 the next day along with 10 rebounds.
Carly Mullen-Bianconi was second best against Werribee with 11 points and eight rebounds.
Statistically, Hood's output is well above her teammates but White said she was being assisted by her teammates.
"Tanarly's getting on the end of some great team play," he said.
"A lot of our offence is run through Tanarly, so she's the one who ends up with the ball and gets that shot away.
"She also understands that if she gets doubled teamed she looks for the open player and they're knocking down the shot."
White is keeping positive, despite sitting 2-3 and without a win since late March.
Next weekend Latrobe takes the longest road trip in the competition, playing away against the Mildura Heat.