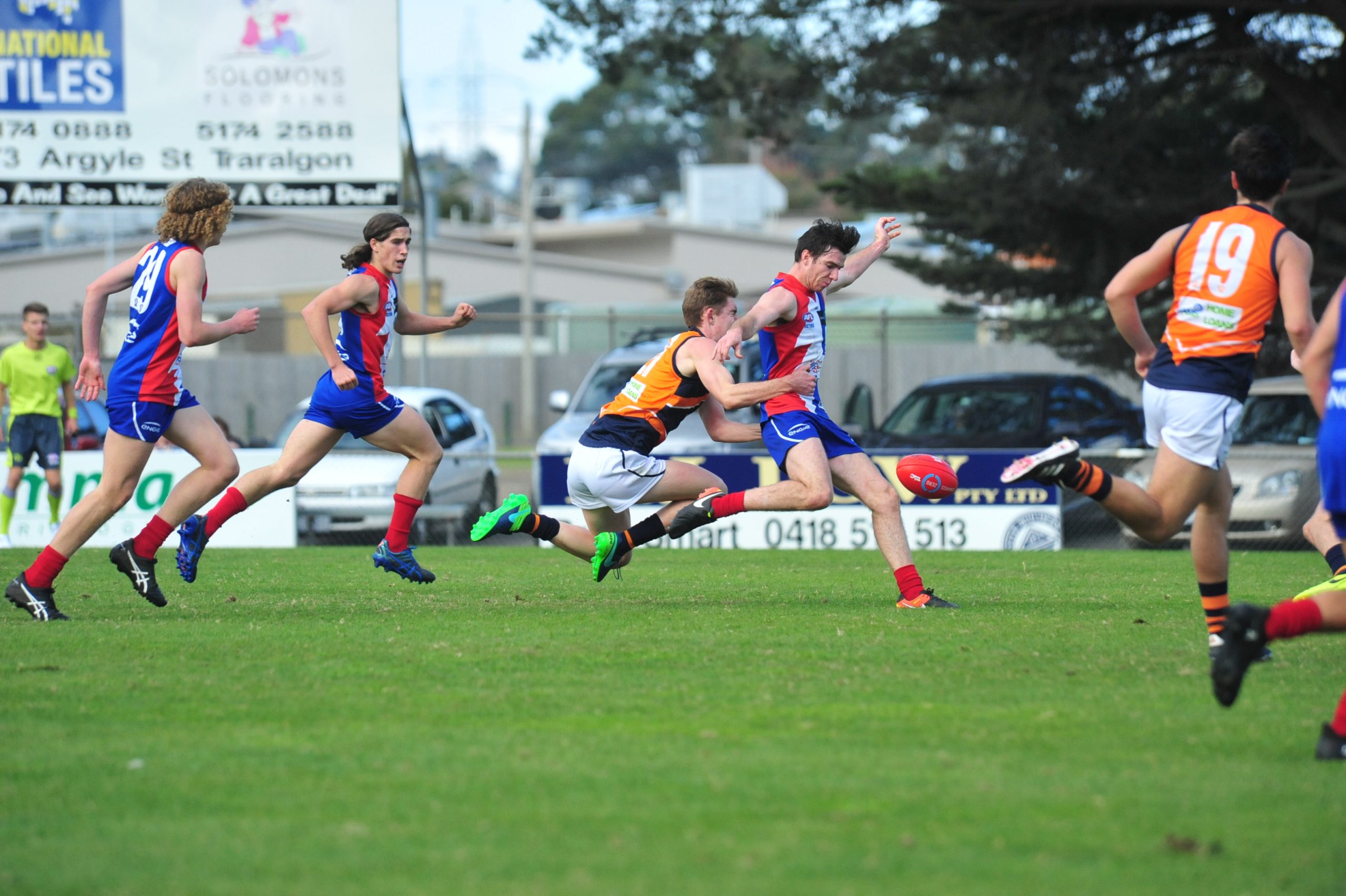 FOOTBALL
TAC Cup

Gippsland Power found itself chasing early again during Saturday's game against Calder Cannons in Morwell.

Unlike previous weeks, where the Power were about to mount a comeback and even take the lead, no such showing was on offer this time around and the side went down 12.13 (85) to 18.9 (117).
"A disappointing day," Power coach Leigh Brown said.
"Just not the sort of footy that we have been playing."
Gippsland was down by 12 points at quarter time and the gap steadily grew throughout the game.
It was the first win by the Cannons this season, a team which sits bottom of the TAC Cup ladder.
Brown said his side got away from the original game plan.
"We had some choices to make throughout the game and we didn't make the right ones and it really cost us," he said.
"We just got away from how we want to play and that's the result we get, unfortunately."
Capitan Aiden Quigley kicked three goals, a team high and was also named best on ground.
The side is dealing with a reasonably long injury list, but Brown said that gave other players a chance to step up.
"Hopefully we get a few back after the next bye, so another two or three weeks," he said.
"That makes it challenging but in that it gives other guys opportunities.
"When there's injuries and those sorts of things there's always opportunities for others, we just need to make sure we take them."
The Power's list of injures and outs is long and troubling.
In Saturday's game Irving Mosquito injured his shoulder and Will Stephenson his foot. Both will undergo assessment this week.
The pair join Austin Hodge (ankle), Nick Hogan (hamstring), Jack Hudson (ankle), Kieran Jones (broken leg), Will Leslie (groin), James MacKenzie (shoulder), Callan McKeon (hamstring), Levi Munns (shin soreness), Julian Patterson (shin soreness) and Tyrone Hayes (groin).
Many are expected to return in the next two to three weeks.
Also out is Morwell product and Hawthorn academy prospect Changkuoth Jiath who is off playing at high school for the next seven weeks.
The Power are back on home turf this weekend, taking on the Northern Knights from 2pm at Morwell Recreation Reserve.