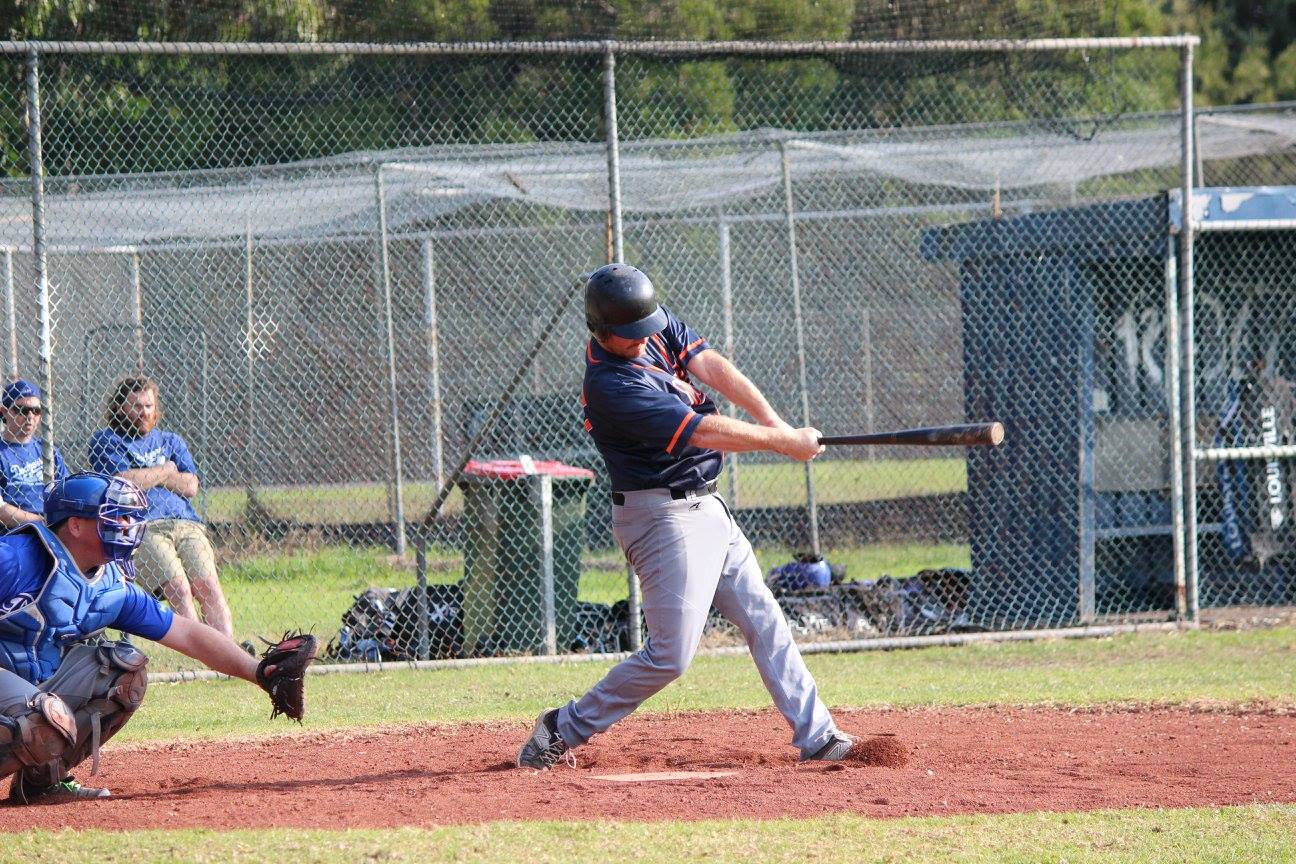 BASEBALL
LVBA
In a nail-biter, it was the Moe Newborough Dodgers that managed to take the two points against the South Gippsland Miners at Burrage Reserve on Sunday.

The Miners were looking sharp against a highly-fancied Dodgers outfit, largely to the addition of big hitter Ben Laux.
Laux went four from four on the day, including a double and two home runs.
He picked up 11 bases and seven RBIs but it wasn't enough as his team failed to get the job done.
It was the Miners' error-filled fourth inning that gave the Dodgers the kick start the home team needed.
Six home runs in the fourth and another five over the fifth and sixth innings nearly put the game out of reach for the Miners.
With the score at 11-6 leading into the seventh, Phillip Parker got into the mix, smacking one over the centerfield fence.
Clawing three back in the seventh and another two to level the scores in the eighth saw Miners shut the Dodgers down and look to steal the game in the ninth.
Moe Newborough took the field and managed to get their three up, three down inning then were lucky enough to have the top of the order up at bat.
Luke Halket doubled, Jason Smith got hit by a pitch, and Ash Poxon was able to force the error when he got a shot to second enabling Halket to score and walk off with the win 11-12.
Dodgers Ben Zomer, Nathan Robinson, Jayk Bloomfield and Tim Wilson all picked up three hits with Bloomfield the standout with five RBIs.
Churchill v Sale

In a pivotal game between the Churchill Braves and the Sale Rangers, it was the latter that opened its account in the first with the first three batters of the game picking up walks.
The Braves battled back hard in their second inning, picking up five runs through 11 batters.
Clawing their way back, the Rangers levelled the score in an error-filled inning by the Braves.
The chance for a close one was then blown apart thanks largely to flurry of Braves shots up the middle.
Richard Humphries was on fire as he collected three stolen bases on the way to a 12-7 Braves win.
Braves' Gary Larkin picked up three safe hits, Mitchell John threw the game and picked up two hits along with Humphries, Andrew Curry, Dylan Eldridge and Cam Cooen.
Brodie Bromley was Sale's only shining light, pitching well for his two inning on the hill and picking up two RBIs off his one safe hit for the day.