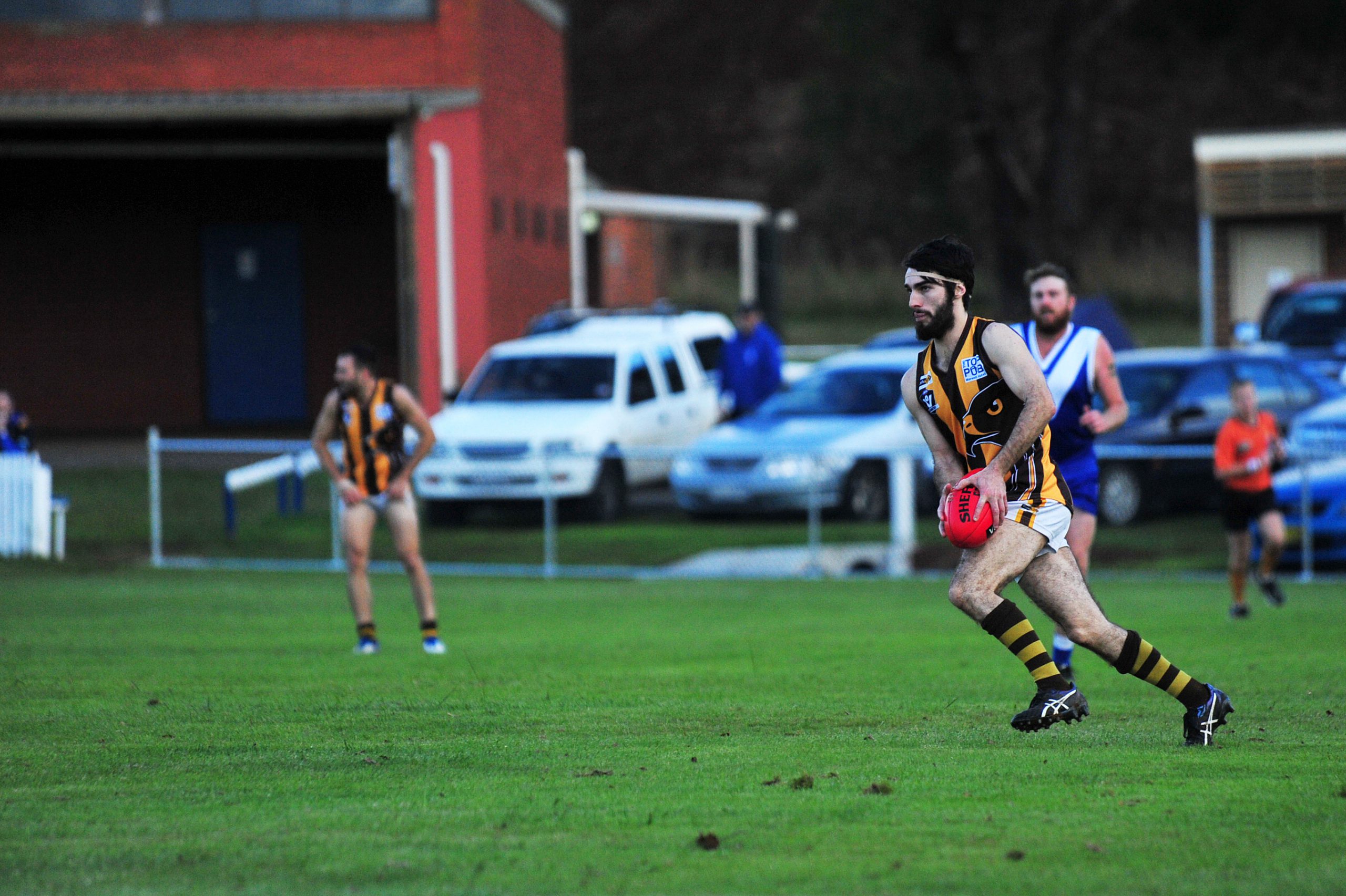 FOOTBALL
MID GIPPSLAND FL
IT'S Hawks and the Tigers in a must-win match for both teams.

Morwell East has the potential to be higher on the ladder.
Its win over Thorpdale a fortnight ago was full of merit and over Yarragon last Saturday showed the fighting spirit of the Hawks.
The Hawks beat the Tigers in last year's first semi-final and will be hopeful of repeating that success.
Mirboo North is team building after losing players to injuries and retirements but is not yet up to its full capacity.
Only two wins from six matches hasn't been a good return but the side has the potential to be higher placed during the latter part of the season.
Yarragon v Yinnar

History will favour the Magpies as the Panthers haven't beaten them since 2012.

Yinnar will make its first appearance at the new Downton Park and can expect to win after recent good performances.

The Panthers are only one of a handful of teams that have had the better of Yinnar over the years and in its last 80 games, Yarragon has won 49, but Yinnar has won the last nine encounters.
Going by positions on the ladder, the Magpies would be favoured as Yarragon has won only one match so far, but did put up a good showing against Newborough a fortnight ago.
Yinnar overall will be too strong and make Yarragon chase all day.
Trafalgar v Newborough

Battle of the big guns, and match of the round.

Last time these two sides met Newborough kicked a record score over.
This time, Trafalgar is playing top football, a far cry from its efforts of last season.
Newborough's only blemish was against Thorpdale but only by a few points and the Bulldogs will be there again come finals time as the reigning premiers crank up their efforts to finish on top again.
Every team has had a loss so far which augers well for the competitive top six teams.
Newborough trails 50/51 in the 102 games played (one drawn) between the clubs and would like to equal the number of wins.
Boolarra v Yallourn Yallourn North

YYN has won last four against Boolarra who are in the pits at the moment, sitting on the bottom without a win, but their saving grace has been Chase Saunders up forward with 20 goals.
The Bombers showed class against Trafalgar last week and their form has been good, which puts them in good stead against the Demons.
Danger men for Boolarra to watch are Dean McDonald and Tyler Brown – both can win games off their own boots.
The Demons will make a fight of it but will be overpowered by a more skilful, ruthless and stronger YYN side.
A big win is predicted.
Thorpdale v Hill End

Thorpdale, after its best start since 2000, is showing what team-work and dedication is all about.

Sitting on top of the ladder is something the Blues haven't felt in many years and they are not going to give up the post so easily.
Hill End will be buoyed after its strong win last weekend but will still need to be competitive over a revitalised Thorpdale.