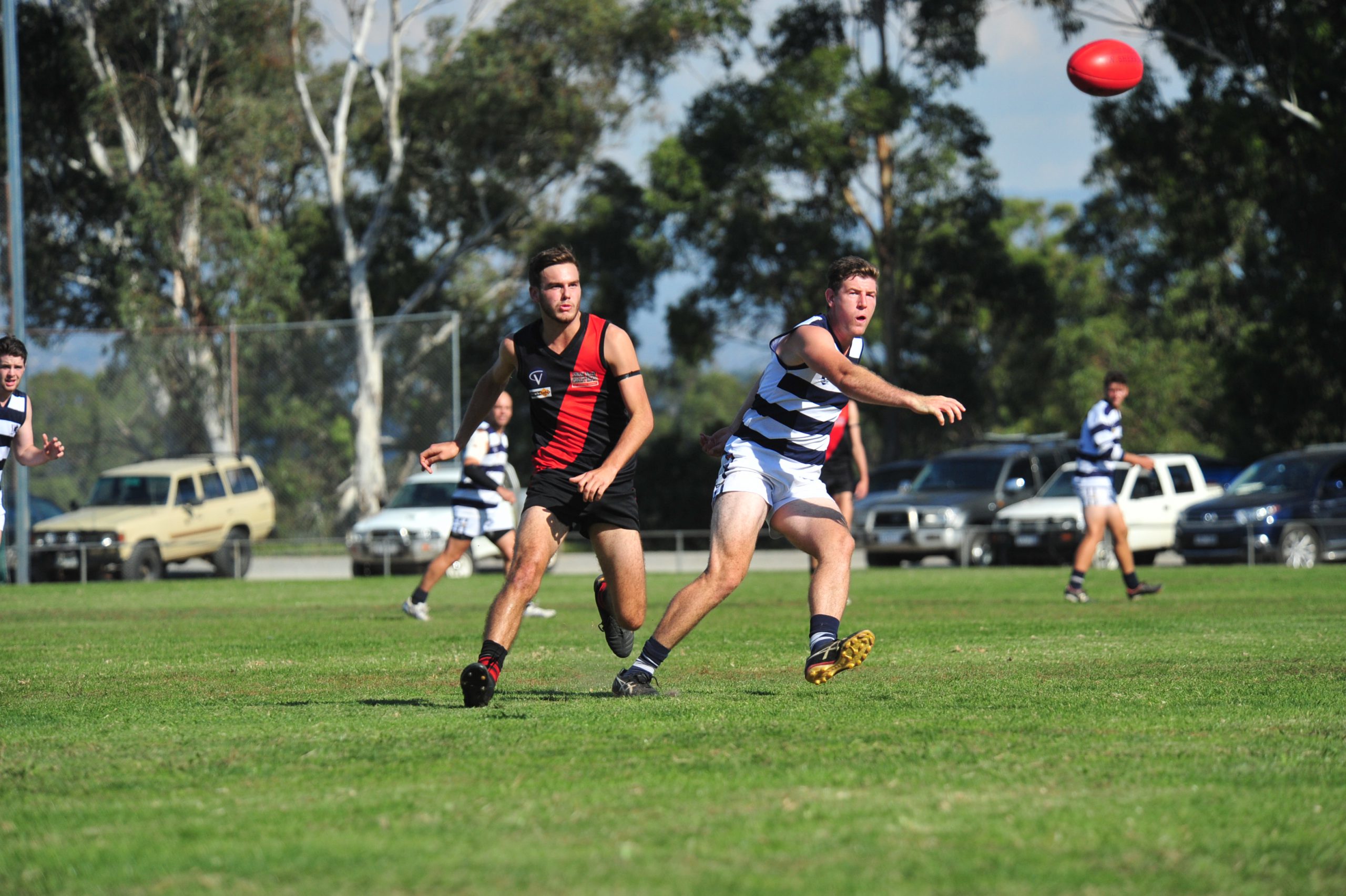 FOOTBALL
NORTH GIPPSLAND FL

Even though the Bombers only have two wins so far, they haven't been uncompetitive.

This week they come up against the rampaging Sale City and will get a true idea of where they stand.
The Bulldogs have kicked some big scores in the last few weeks, the same big score, 29.22 (196) two games in a row.
"Sale City are the benchmark now, they sort of hit form," TTU coach Nick Turnbull said.
"It's good going in with a bit of form and belief from the young side."
When TTU is able to execute their game and control the play, things go well.
When systems and structures drop, things get hard for the Bombers.
"We've got a few ideas how to counteract Sale City," Turnbull said.
"We sometimes match up okay against them and our boys sort of like a bit of a challenge."
On the injury front TTU sent Scott Zuehlke to hospital with a broken arm last game, so there's at least one space available in the team's competitive list.
Gormandale v Churchill

Churchill is not taking the Tigers lightly.
Perhaps not unexpected from a Cougars side that gave up a 38-point first quarter lead last round.
Churchill coach Brenden Holt was not completely happy with his side's showing against Heyfield, although he did see some shining light.
"We displayed some good patterns and some good discipline, but out of every game there are things we need to work on," Holt said.
While the Cougars had no major injures, there will be list changes.
"It's very doubtful that the side will remain the same from this weekend," Holt said.
"But that's no different to any week.
"We're not going to play anyone that isn't 100 per cent."
Yarram v Rosedale

Despite their hard work, seven rounds in, the Blues are yet to be rewarded with a win.
While Rosedale hasn't been totally uncompetitive, the score lines are getting worse each week and last round's Sale City blowout must have been a low point.
Yarram is probably not the team that's going to let the Blues break the duck.
The Demons crushed Gormandale last week and will be keen to keep winning.
It's not all lost for Rosedale though, round eight sees them host the Tigers.
Glengarry v Woodside

Coach Chris Day said he would spend the week assessing what went wrong against TTU last round, but was leaning towards tired bodies.
"I'll have a look at the video and see whether we just had some heavy legs and a bit of a hangover," he said.
"We'll just have a light week on the track and get a freshen-up."
There were a number of injuries coming of Glengarry's last game.
Young Jake Frith pulled a hamstring, Andrew May took a knock to his knee and Chris Wangman may have broken his hand.
Day described the whole affair as "not a good day."
Woodside suffered its second defeat in as many games last weekend.
The Wildcats have been good at times but when tested by the more fancied sides, failed to produce.
Expect the side to come out looking to reverse the recent trend.
Cowwarr v Heyfield

Both teams are coming off wins last weekend that were earned by way of decent comebacks.

Cowwarr managed to take the lead by the end of the third quarter in its game against the Wildcats, turning the tables on a 23-point gap at half time.
Heyfield did much the same thing, even if it took the full four quarters to get it done over the Cougars.
The 'Roos have been the better team in early going and the only side able to put down the Bulldogs.
Given recent form it could be an up and down game, chock full of comebacks.