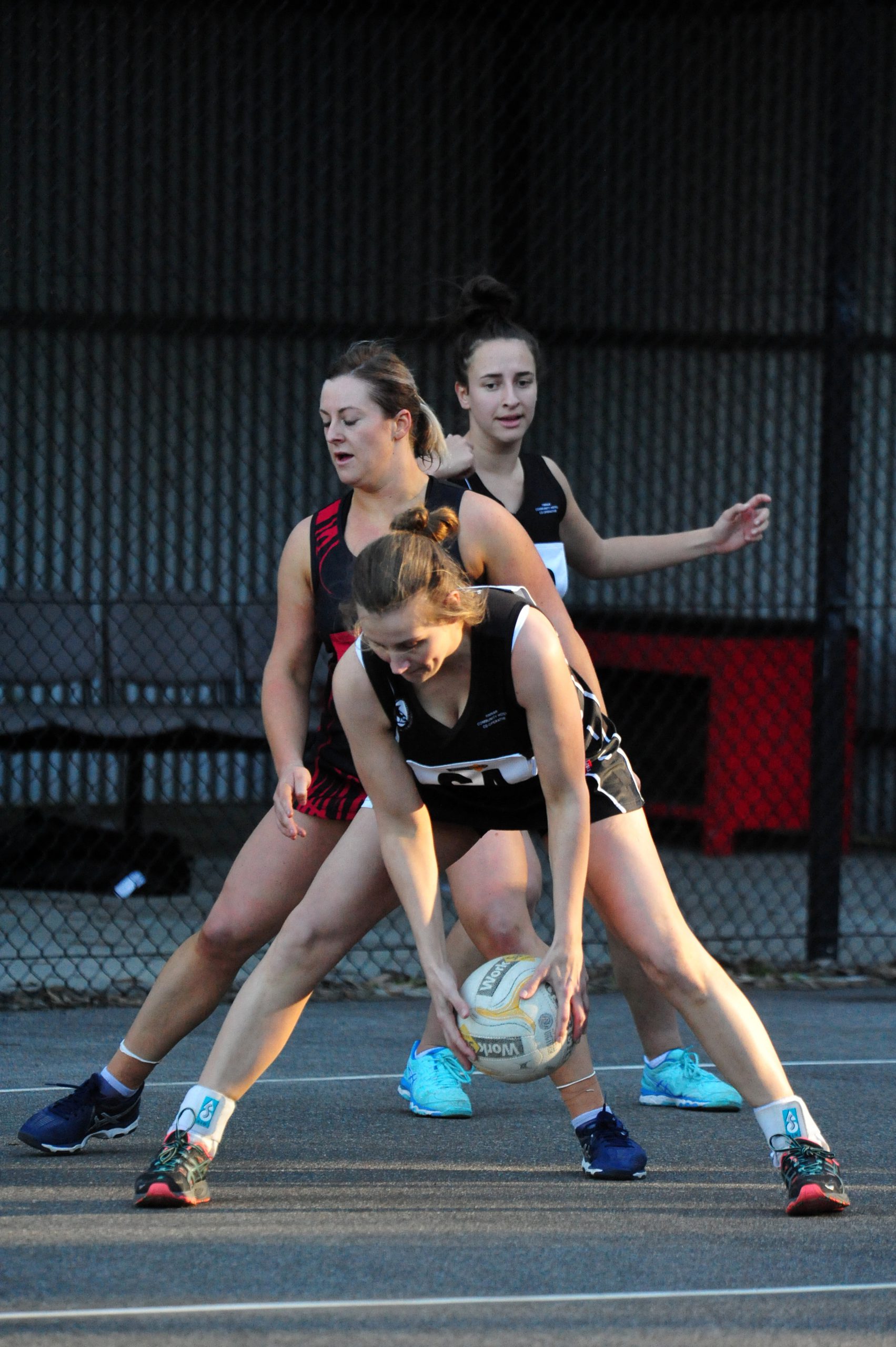 NETBALL
MID GIPPSLAND
Yallourn/ Yallourn North has moved a step closer to the top five after registering a win over sixth-placed Yinnar at home, 47-43.

The Bombers led at every break, including a 12-goal lead into the third quarter before Allison Dixon sustained a "significant asphalt injury", leaving YYN down a player for the latter stages of the third quarter.
"The game was won in two places, our sharp 16 year-old shooter in Madison Rohde and across the defensive transfer line with Britt Milne and Kelsey Giardina who created an enormous amount of turnovers," acting A grade coach Jenni Rohde said.
"We played strongly through the mid-court with help from Kristie Smith and Ashlee Johnson."
The win was YYN's fourth win for the season, with Yinnar securing five and seven.
The Bombers will travel to Yarragon this weekend while Yinnar will host Newborough.
Newborough v Morwell East
Newborough continues to reign supreme on the Mid Gippsland ladder despite a shock-loss to second-placed Morwell East in round 12, 47-32.
It was the third time the Hawks took to the court with a full team this season, according to Morwell A grade coach Fiona Doulpree.
"That's why it has taken to round 12 to reveal our dominance," Doulpree said.
"We were in the lead from start to finish, adding to the margin at every break.
"The game was a great physically contested match and our overall defensive pressure, execution of game plan over four quarters ensured us the win."
Sarah Greenwood and Amanda Quail received notable mentions for their work as the "best defensive duo in the league" Doulpree said.
She said they worked well shutting down the Bulldogs' goallers.
While they were unable to secure the win, the Bulldogs remain on top with 11 wins and one loss while Morwell East trails at second with 10 and two.
The Bulldogs trailed by two goals at quarter time, four at half time and were unable to secure a lead in the final term.
Newborough A grade coach Gretta Douch admitted her side "didn't play very well at all".
"I changed a few positions at half time to give them a bit of zap but that didn't really take off either," Douch said.
"We were lacking a bit of focus and intensity, they just weren't on their game."
In round 13, Newborough hit the road to Yinnar while Morwell East will host Thorpdale.
Mirboo North had the round 12 bye.
Thorpdale v Trafalgar
Trafalgar has moved into third position on the Gippsland League ladder following a 16-goal win over Thorpdale, 56-40.
Kim Halliday stepped up from B grade for the first time to play in A grade for Bloods after they were left a player down due to illness.
The Bloods led all game, with a consistent team performance across the court according to A grade co-coach Belinda Parise.
"The third quarter was tough, we only won that by a goal but they came out in the fourth and played extremely well," Parise said.
"We played a very fast and long game, the style of play we aim to demonstrate each week.
"We were a lot more polished this week compared to the previous game against Mirboo North, our turnovers were significantly reduced."
Georgia Mason received a notable mention for her tight game in wing defence while Billie Jo Malady displayed a disciplined performance in goal defence, preventing the Blues from playing their traditional attacking style.
In round 13, Thorpdale will host Morwell East while Trafalgar takes on Boolarra.
Hill End v Yarragon
Hill End was too "skilful" for Yarragon at home on Sunday according to Panthers' A grade coach Paula Borsato, 50-38.
It's the second time the Panthers have been rolled by Hill End this season after Yarragon entered the game hoping for a "better result".
"We got within two goals in the third quarter but our team became undisciplined after rushing the ball too much," Borsato said.
"There was great shooting and movement by Makaela Webb in goal attack though, it was only her second time at that position and was probably her best performance all season.
"We will keep playing away and we're already putting plans in action in place for next season."
Jacklyn Borsato received a notable mention for her work in centre, providing strong leads and open space around the ring.
Yarragon remains ninth on the Gippsland League ladder with two wins and 10 losses while Hill End sits a spot above on four and eight.
The Panthers will host Yallourn/ Yallourn North on Saturday while Hill End will travel to Mirboo North.