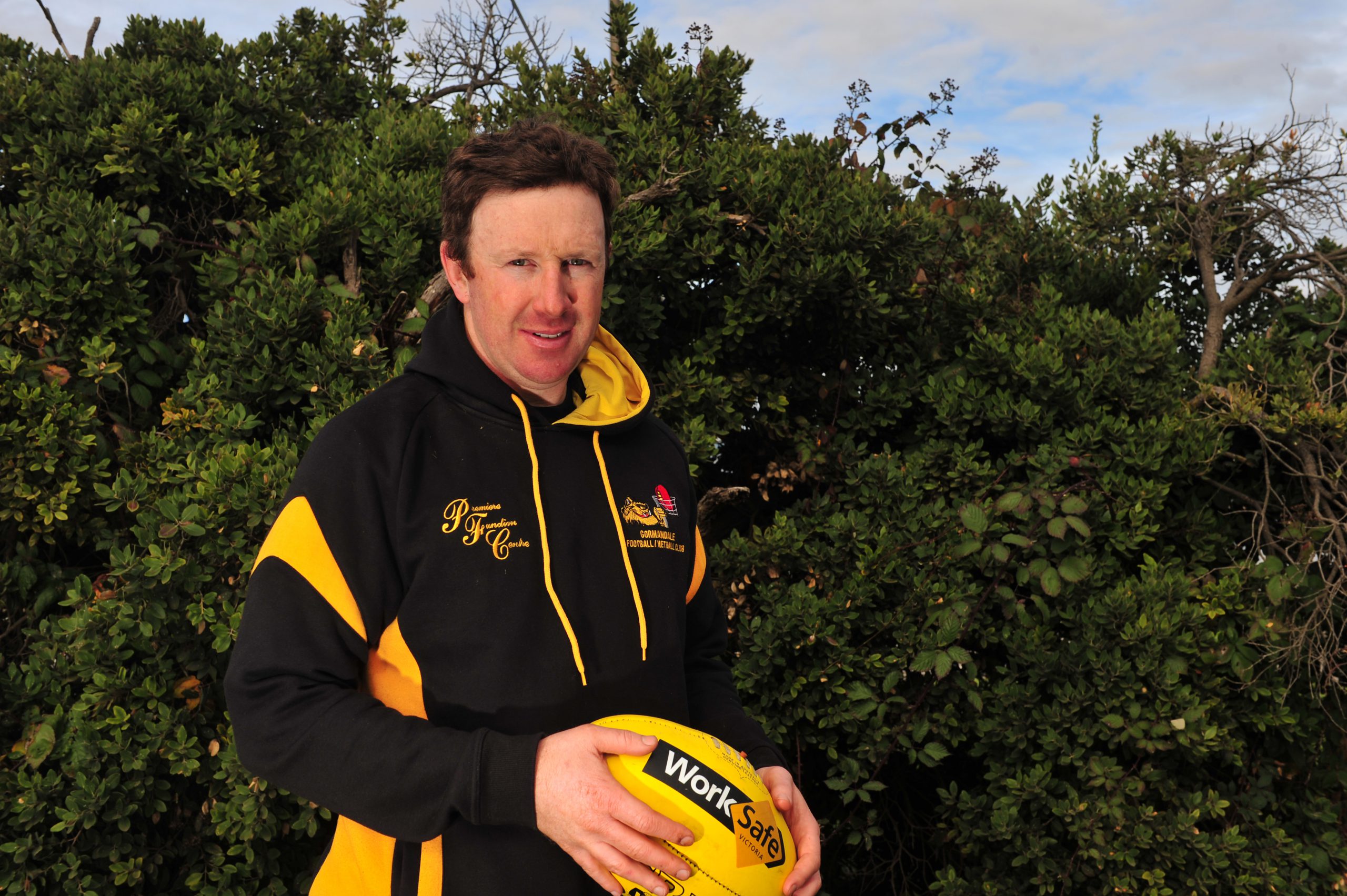 Steve Hazelman knew taking on the top job at Gormandale in the North Gippsland Football League was not going to be an easy task.

In fact, at the time of his appointment, many questioned why Hazelman would even want to bat an eyelid at the club, let alone try and rebuild its struggling football department.
Fast forward four months and some people may think not much has changed under Hazelman's tenure, his second time round as Gormandale's senior coach.
From the outside looking in, it is very easy to paint a picture for a club that is yet to win a senior or reserve grade game.
But for a club that is rich in history, so much has already changed.
Hazelman, 35, took on the top job because he "didn't want the club to fold" and has made a commitment, along with six key players, to see this season, and the next through.
The season has given the club a chance to rebuild, stabilise the list and ensure that it can field a seniors and reserves team, Hazelman says.
At least 30 players now attend training twice a week after it was relocated to Traralgon on a Tuesday night, a town where a majority of the list resides.
Then there's the off-field success.
The new electronic scoreboard, replacing the existing 40 year-old structure, and new apparel to attract members and potential players.
"The morale is very good, you would think that a club that hasn't won a game would struggle to have players attend training and continue to turn up on game day, but it's been the absolute opposite," Hazelman, who came into the senior coaching role three weeks before the season started, said.
"Three months ago the club looked tired, we had the same apparel for 20 years and all of a sudden we changed it.
"We've refitted the social club with new tables and chairs and we're showcasing a professional outfit."
The changes come at an opportunistic time, as the club announced at its Hall of Fame dinner last month the re-signing of six of senior players – Joey Colaciello, Al Jenkin, Chris Potalej, Daniel Domallie, Doug Grinning and Daniel Goldchick.
"The reason behind the good attendance and the re-signing of these blokes is because the players can already see an established club ready for 2018," Hazelman, a father of three, said.
"We have a really strong committee and we've beefed up our football department which has enabled the club to be financial even through tough times.
"Though the hard work of the committee, we are well-set to pay the full amount of the $80,000 salary cap in 2018 which we haven't been able to do for the last few years, it will allow us to recruit some quality players to the club."
The Tigers are also "driven and focused" on establishing an under 18s team for next season, as well a providing a long-term progression program for the club to attract new senior players.
"I understand externally that there's a lot of negative talk about Gormandale Football Club but I can assure that every single person internally is focused and driven to turn things around and make Gormandale great again," Hazelman said.
It's the second time Hazelman has coached the Tigers, taking them to the 2008 grand final where they lost by three points to Churchill.
He's also had stints as head coach at Shepparton United in the Goulburn Valley Football League and at Traralgon in the Gippsland League where he took the side to being within a kick of a premiership after finishing ninth the previous year.
Outside of coaching, Hazelman played for the Gippsland Power as a young bloke and lived in Canberra for three years where he played for Belconnen under AFL Canberra, winning three premierships.
But for Hazelman, the passion to coach-on and re-build Gormandale continues.
"I walk around town and people say I'm mad for taking it on," he said.
"But we're going to go out and recruit players, stabilise the list and continue to make sure Gormandale will be competitive next season.
"Gormandale won't be going anywhere, we're here to stay."