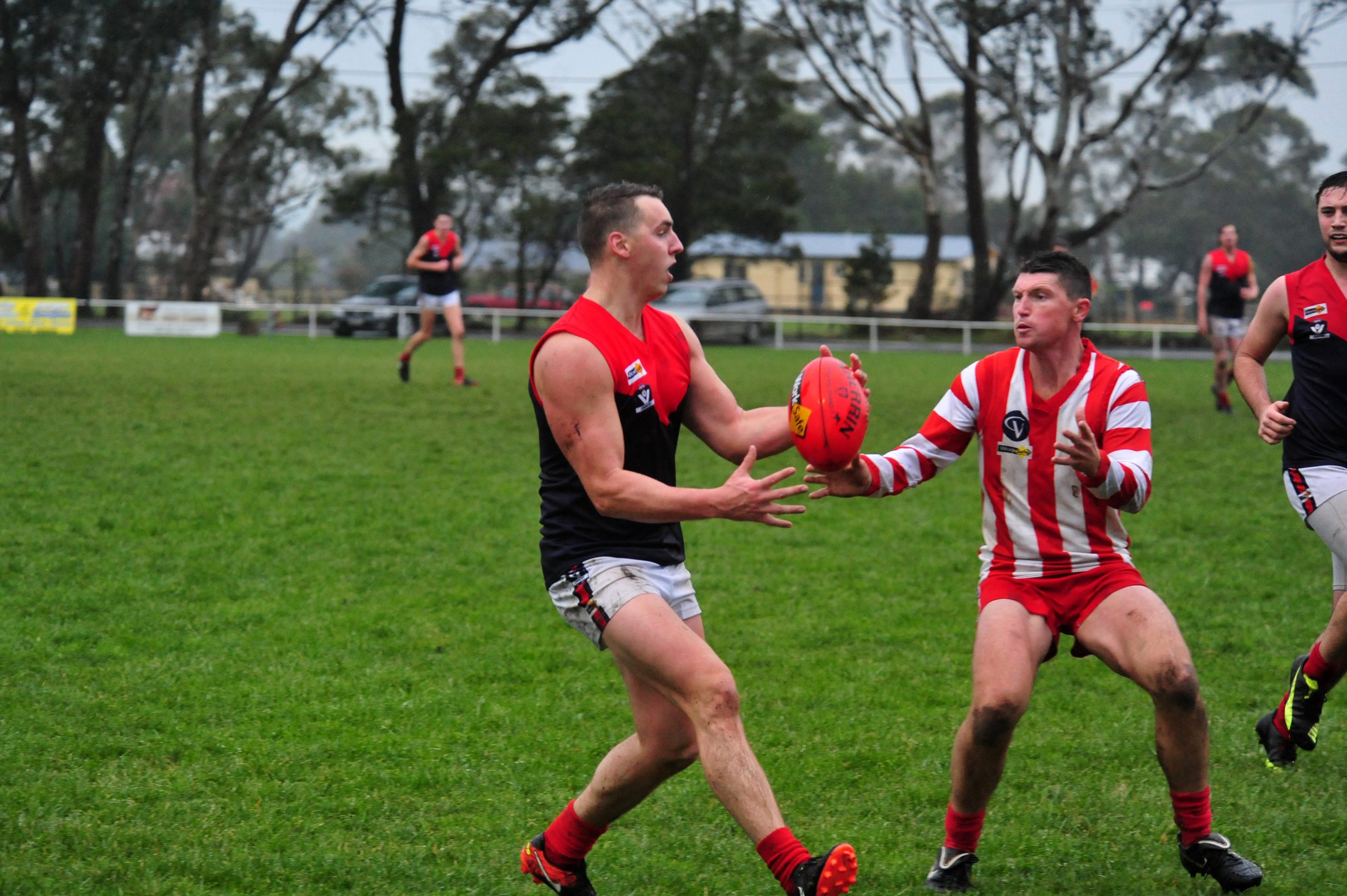 FOOTBALL
MID GIPPSLAND
The Boolarra Football Netball Club will celebrate the 20th anniversary of its 1997 dual premierships this weekend, with a reunion of players, support staff and officials to be held on Saturday.

The day will kick off at 11am with the under-16 side taking on Yinnar, followed by grudge matches against Thorpdale for the seniors and reserves.
Established in 1885, the Boolarra Football Netball Club has experienced many notable achievements in its long history, but club stalwart and current president Russel McGlade said the 1997 premierships were the jewel in the Boolarra crown.
"It was a great day for our club," McGlade said.
In the midst of a tough 2017 with the senior side yet to record a win in the Mid Gippsland League, this weekend's festivities are sure to be a shot in the arm for the Boolarra community.
"While we seem to be struggling on field this year, it will be fantastic for our current players and the club to experience the feelings and comradery that success brings," McGlade said.
"The club is working hard to lift ourselves up the ladder for next year and the reunion will provide a spark towards improvement. The feeling around club is really good at the moment and everyone is working really hard to rebuild for next year."
In a happy coincidence on the day, Boolarra will also acknowledge and celebrate two other milestones, with Glenn Smith playing his 300th reserves game for the club and Steven Fox his 100th senior game.