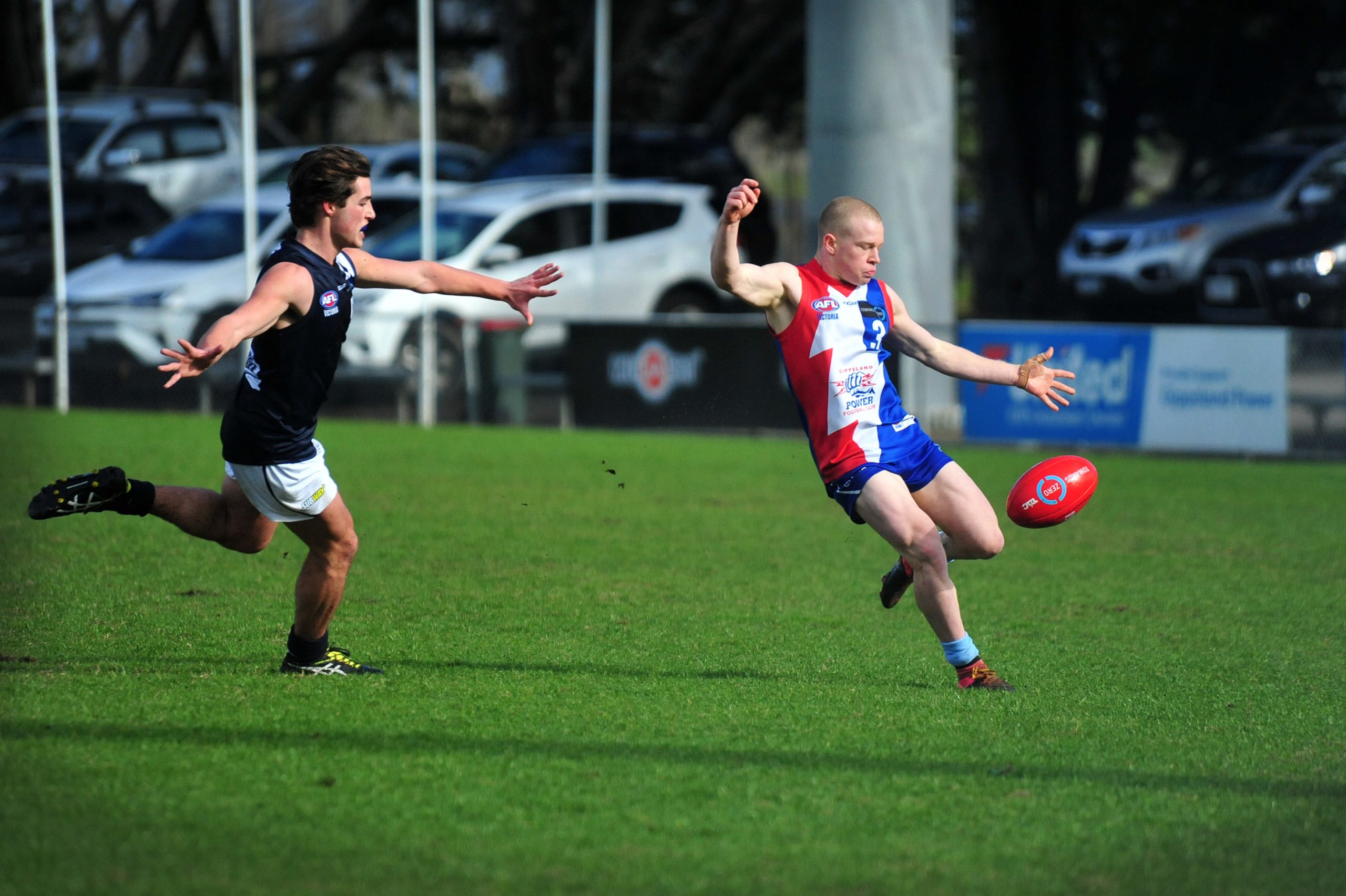 Football
TAC Cup
Deja vu has become a term Gippsland Power players, coaches and supporters are starting to dislike intensely as the team suffered its fifth loss of the season by less than a goal.
The Power suffered a heart-breaking one-point loss to the Sandringham Dragons on Saturday, going down 4.8 (32) to 5.3 (33) at Casey Fields.
Compounding the defeat, the fourth-placed Dragons hit the front with one minute to go in a match which featured strong performances from both sides.
The Dragon's defence applied continual pressure that made it difficult for Gippsland to convert hard-won opportunities.
Both defensive units operated in this fashion, restricting scoring to only nine goals all game.
The Power applied a club record of more than 150 tackles and had several players having ten plus in a hard-nosed performance.
Key midfielders Nick Hogan and Callan McKeon were back from injury for the match and key position player, Cody Henness, returned after state football duties.
Cora Lynn youngster Levi Munns made his TAC Cup debut after previously being restricted by niggling injuries.
By the end of the first quarter, Sandringham had a narrow 1.1 (7) to 0.2 (2) lead.
The Power roared back in the second term through some outstanding pressure applied by Rylan Henkel and Kyle Reid which resulted in a goal to Matt McGannon.
Despite having had nine entries into the attacking zone in the first half of the second quarter, the Dragons' defensive pressure was outstanding and Gippsland was unable to take advantage on the scoreboard.
In stark contrast, the Dragons converted their second such chance at that time and the pressure was right on the Power.
They responded magnificently and Will Leslie took full advantage of a fifty metre penalty to regain a narrow lead for his team.
Not to be outdone, Nick Hogan went long and direct and Jack Hudson was able to ensure Gippsland went into the long break ahead 3.5 (23) to 2.1 (13).
Both teams each added a solitary behind in the third quarter, as the Power applied more than 50 tackles to restrict the Dragons from easy possessions.
The Gippsland coaches would have been pleased that despite Sandringham having more scoring opportunities, the Gippsland back line stood strong and stopped them from kicking a goal.
In the final quarter, it took a long bomb from Leslie from outside the fifty metre line to give the Power vital breathing space and with only a few minutes to go.
Gippsland looked set to record a stunning victory over a top four side.
Almost against the run of play, the Dragons kicked two quick goals and that ugly deja-vu scenario loomed to spoil what had been a stunning performance.
Leslie kicked two for the match while McGannon and Jack Hudson kicked one each
Youngster, Bailey Beck had a good first game for the club, finding himself in the thick of tight contests and won many vital possessions as well as applying many tackles.
He capped off his effort by making effective use of the ball, despite often being under pressure.
On Saturday, the eighth-placed Power faces seventh-placed Eastern Ranges at Morwell Recreation Reserve.