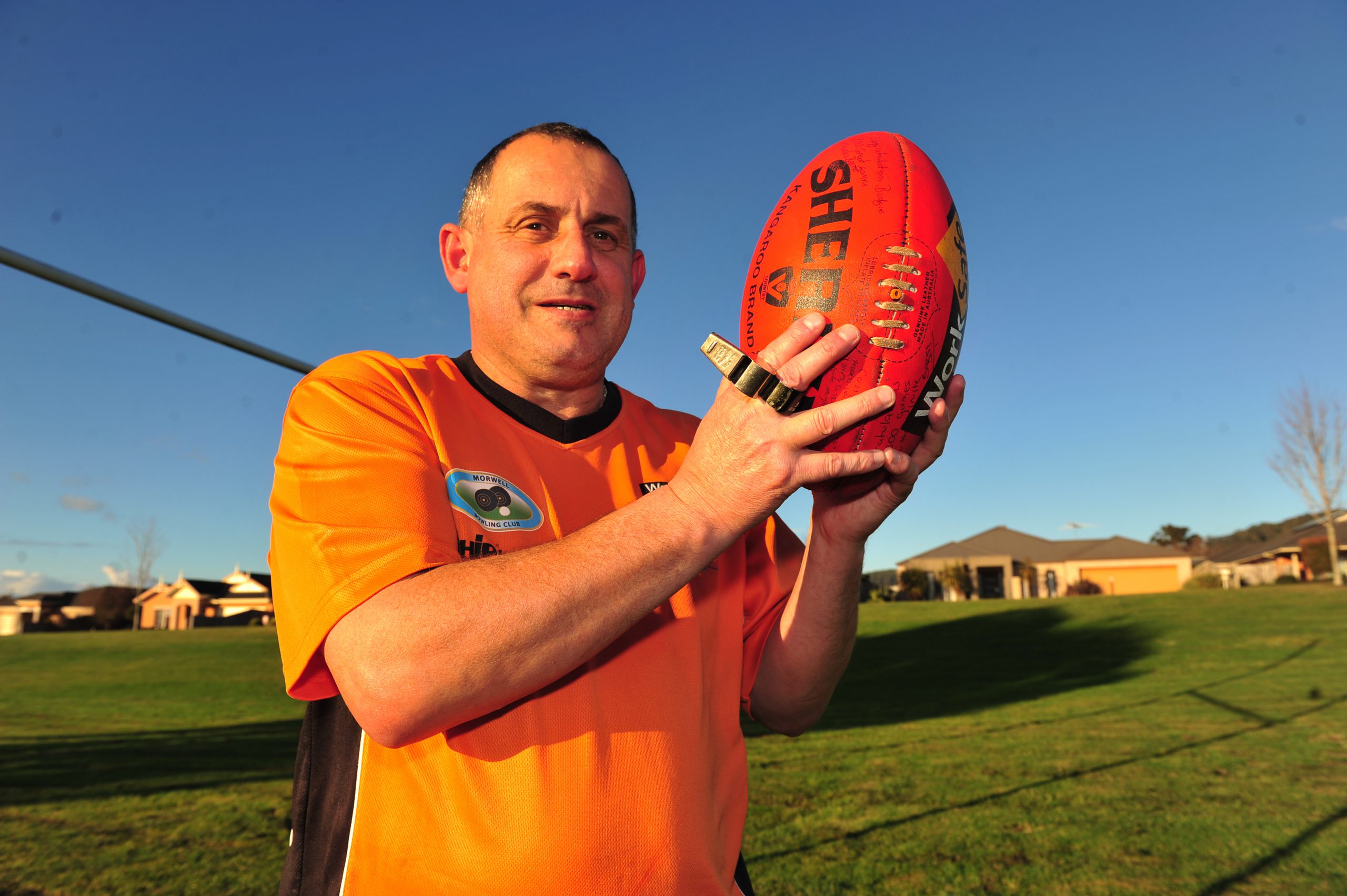 FOOTBALL
Steve Buhagiar loves what he does.
The 54 year-old's foray into football umpiring came about out of a different sort of love for the game.
"I just always thought it was something I would be good at," Steve said.
Thirty-two years later and Steve's professional worth speaks for itself.
The Trafalgar resident last weekend recorded his 900th game as an umpire.
With family in tow, the celebrations were a humbling show for the grandfather-of-eight, who declared the phenomenal milestone one of his greatest achievements.
"It was a great day," Steve said.
"I had my kids and grandkids there and they all had special 900 balloons so it was very special."
On the subject of why he loves pulling on the whites, Steve said it was simple.
"We're just like local football clubs. It's just a really good bunch of people to be around and I just love the environment," he said.
"Sometimes on the cold mornings it's hard, but the reward is always at the end of it."
Those rewards come in the form of grand finals.
"I've umpired 25 grand finals and they're what I do it for," Steve said.
Steve has umpired all throughout the Latrobe Valley during his stellar career, starting in the North Gippsland Football League and later migrating to the Gippsland and Mid Gippsland leagues.
One of the stalwart's most fond memories was his stint officiating the Australian Country Championships in the 1990's – topped only by a debut alongside idol and VFL umpire, Peter Cameron.
"That was in 1989. I remember it well, it was between Churchill and Traralgon," he said.
"Every game is a different game and I just love it."