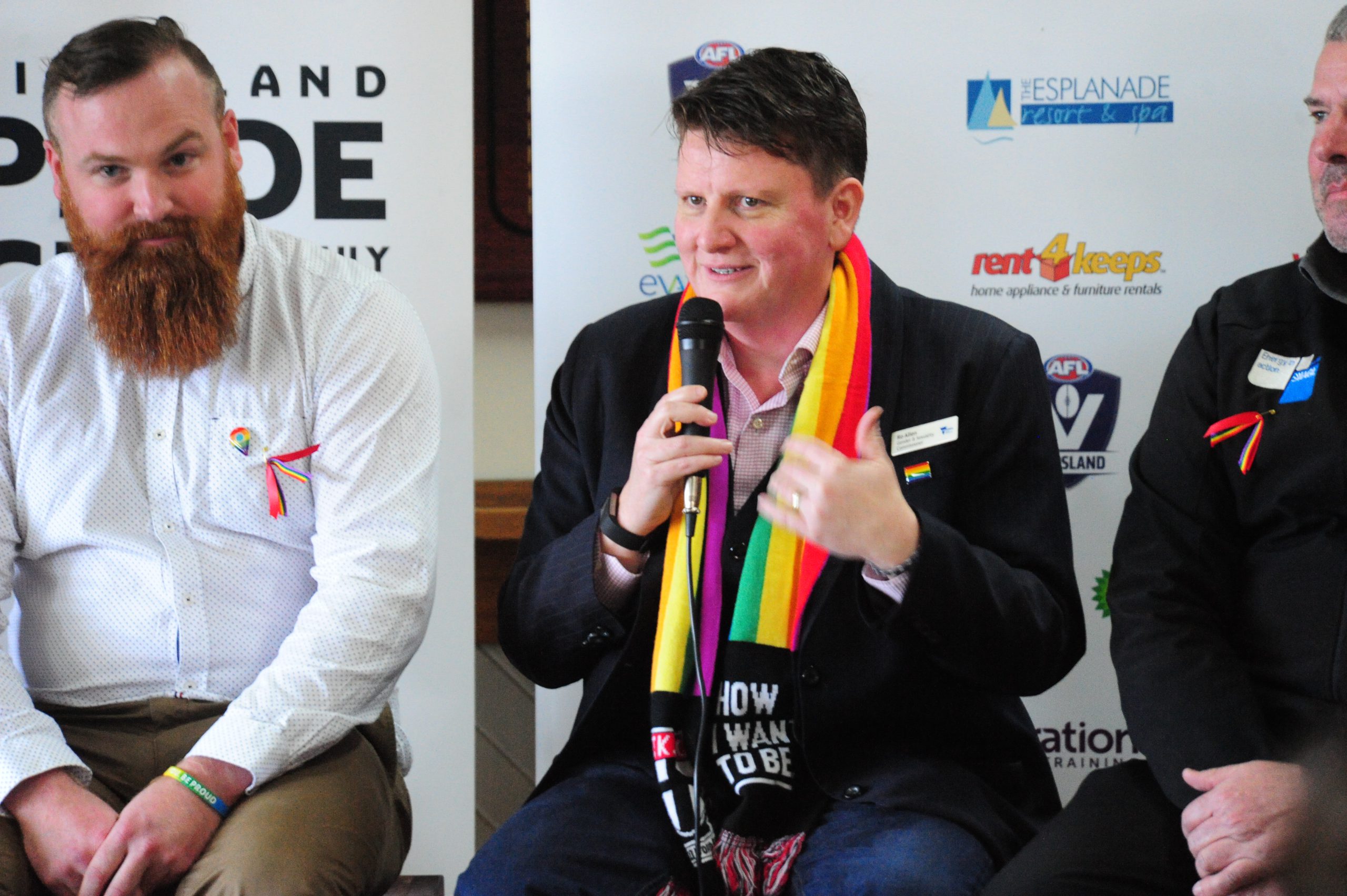 Related: Cup a 'symbol of acceptance, belonging'
You can never fight hate with hate.
That was the message from Victorian Commissioner for Gender and Sexuality Ro Allen during the Gippsland Pride Cup panel discussion.
"You just have to throw more love at it."
Ro was responding to the removal of 52 rainbow flags from the Glengarry township, put up in celebration the day before the cup, but removed overnight.
Former Glengarry junior footballer Dean Sutton said he was "gutted" to make the discovery, but didn't let it ruin the spirit of the event.
"I'm stronger than him or her, I hung my flags up in the light of day and they used night to pull it down," Dean said.
Creating a sporting and broader environment where people feel safe to be themselves was a focus of the discussion which touched on how people's attitudes impacted on the mental health of the Lesbian, Gay, Bisexual, Transgender and Intersex community.
Latrobe Regional Hospital's executive director of mental health Cayte Hoppner highlighted that same-sex-attracted young people were more likely to be bullied, experience depression and anxiety, self-harm, or commit suicide.
"We have a responsibility to change that," Cayte said.
"We all have a responsibility to make people feel safe.
"We all have an obligation to change our communities and today is a start."
Ro said the most important time for LGBTI people was just before they came out and the reaction of the significant adult in their life would determine their mental health.
Others on the panel were North Gippsland Football Netball League president David Kyle and local netballer and footballer Amelia Evison.