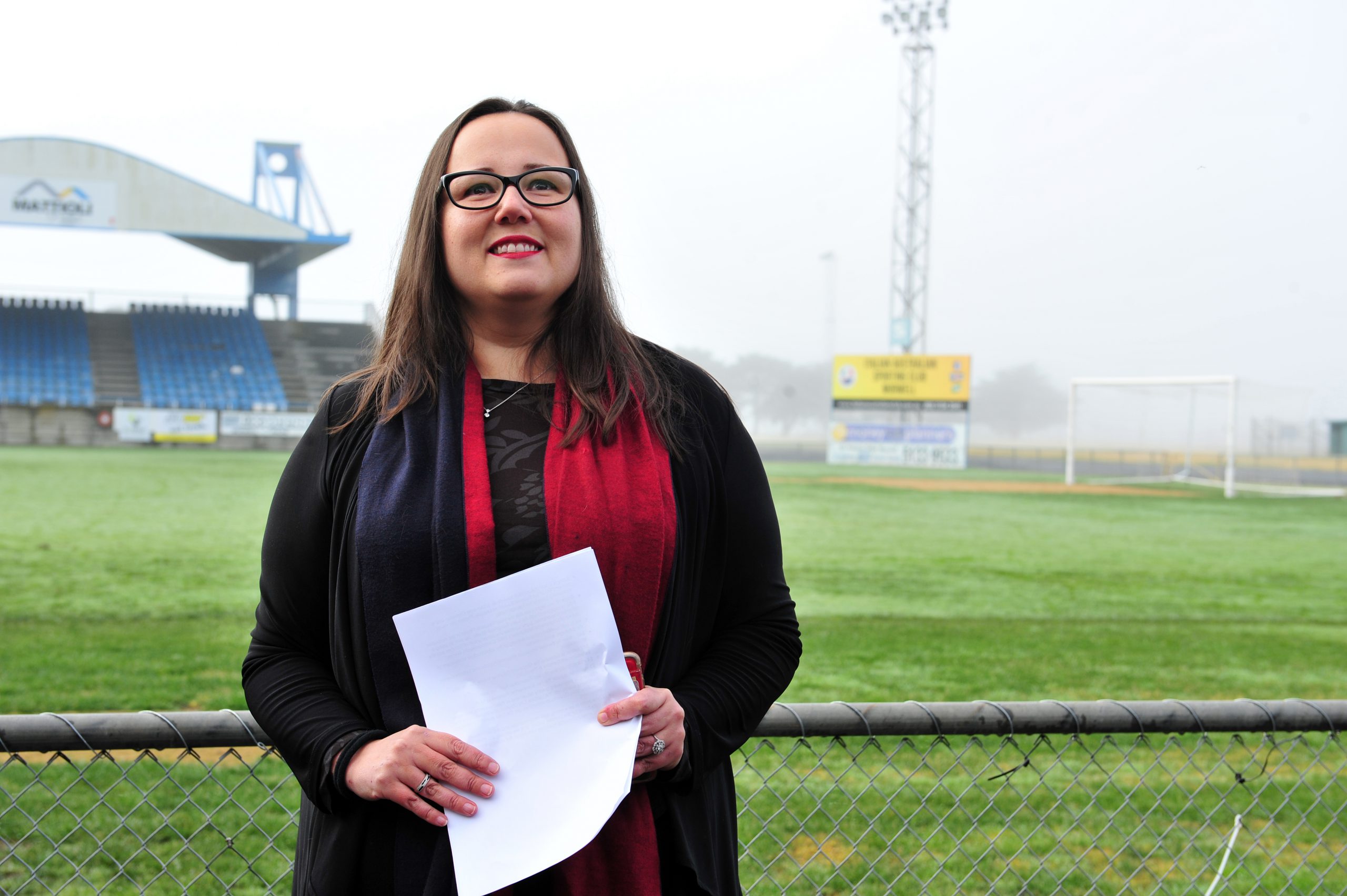 State Member for Eastern Victoria Harriet Shing joined Latrobe City Council on Thursday to announce the purchase of the 1500-seat Latrobe City Sports and Entertainment Stadium.
The stadium, which was home to the former Falcons NSL team, was chosen because it is the most significant multi-use facility and the only soccer stadium of its size and stature in the region.
The State Government has allocated $4.2 million to purchase and upgrade the stadium, as part of the $85 million Latrobe Valley Sports and Community Initiative.
The complex can now be upgraded with new synthetic pitches and lighting for night matches, giving it the power to attract big soccer games and events.
Shing said the upgrade would allow the Latrobe Valley to once again play host to major events.
"This is our first step to bringing world class football, and all it has to offer, back to Gippsland," Shing said.
"This upgrade will allow us to host the big ticket games and build a home that our local clubs deserve and can be proud of.
"That's what the Latrobe Valley Sports and Community package is all about – creating jobs and delivering the very best infrastructure to make our region stronger."
Australian basketball champion, four-time Olympian and sports administrator Larry Sengstock has been appointed to oversee the upgrade of the Latrobe City Sports and Entertainment Stadium.
Latrobe City Mayor Kellie O'Callaghan said the addition of Sengstock would bring much-needed expertise and assistance to the upgrade.
"Having Larry join our Latrobe City team is a great opportunity for us to utilise the skill that he brings in terms of his understanding of sport, project management experience and to be able to assist on the scale of development of projects that we now have available," Cr O'Callaghan said.
"We're excited to return the stadium to the wonderful sporting icon that it has been in the past here in Latrobe City."
It will provide a home for the Gippsland FC's boys and girls teams, and the elite-level grounds will be available for other sports that play on a rectangular pitch.
A regional Soccer Centre of Excellence will also be established at the site to provide a pathway for the region's young local athletes from the grassroots to elite level.
Falcons 2000 senior coach Nick D'Alessandro said the stadium redevelopment would be hugely beneficial for the club.
"There's a fair bit of excitement about the redevelopment around the club," D'Alessandro said.
"We've been waiting for something like this."
"It's great to have more effort put into sporting arenas and there's a lot of local talent that can be nurtured in a good way and it's also a good opportunity to attract more young talent.
"We've always had an issue with keeping the training grounds and home grounds in good condition so the new facilities will mean we can have year-round training and games.
"It's a fantastic thing not just for us or other sporting clubs but the whole of Gippsland."