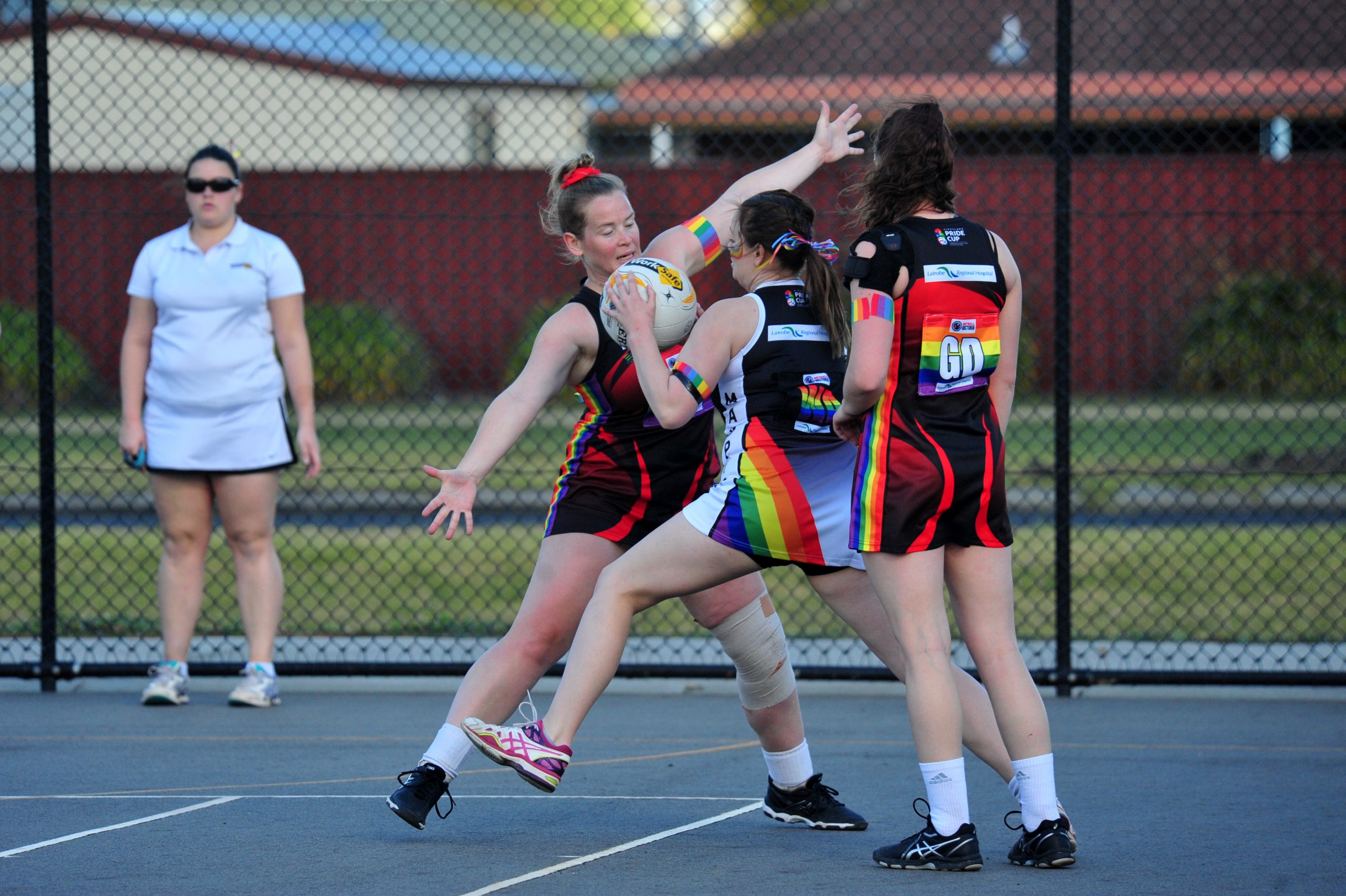 NETBALL
GIPPSLAND LEAGUE
Traralgon Tyers United will focus on defensive pressure in its game against Sale City according to head coach Sharon Rodgers.
The Bombers head into the game following a seven-point loss to Glengarry during Sunday's Gippsland Pride Cup.
"I think the Pride Cup really showed that we are an inclusive club and a very welcoming community," Rodgers said.
She acknowledged it was essential for her side to apply plenty of pressure throughout the court in an attempt to shut down Sale City's attacking end.
Annaliese Hughes is expected to return to the TTU line-up this weekend after missing Sunday's game due to illness.
"We will have a full team this weekend, we have had one or two out including Annaliese in the first half but the second half has been quite consistent," Rodgers said.
Sale City heads into the game coming off a five-point win over Rosedale on Saturday.
The Bulldogs sit fourth with nine wins and six losses while the Bombers sit ninth with two wins on the board.
Yarram v Rosedale
Yarram remains in the top five following a three-point win over Gormandale on Saturday.
The Demons head into their round 16 clash against Rosedale in good form with seven wins and seven losses, four spots above the Blues at eighth with five and nine.
Yarram A grade coach Lucy Bell said she was pleased with her side's performance against the Tigers last weekend.
"As predicted Gormandale put up a strong fight, as they have with many sides this season, however we maintained our composure and came away with the points," Bell said.
"Abby Pettitt was excellent in wing defence and our young gun Chloe Finn shot at 90 per cent accuracy in goal attack."
Rosedale head into the game following a five-point loss to Sale City.
Churchill v Gormandale
Churchill will continue to fight hard for a top five position after a six-goal loss to Heyfield last round.
The Cougars sit sixth with six wins, eight losses and a draw in front of Gormandale with one and 13.
Cougars A grade captain Kat Hutchins said the side would rely on a four-quarter performance following a positive start to last week's game against the Kangaroos where they trailed by one-goal at quarter-time.
Woodside v Glengarry
WOODSIDE and Glengarry will square off in the a game likely to go down to the final siren.
The Wildcats sit second with 11 wins and three losses, six points ahead of third-placed Glengarry with 10 wins and four losses.
The Magpies head into the game following a seven-goal win over Traralgon Tyers United last Sunday at the Gippsland Pride Cup while the Wildcats come off a draw with Cowwarr.
Heyfield v Cowwarr
In the final North Gippsland A grade game, Heyfield will host Cowwarr in a first-versus -seventh showdown.
The Kangaroos head into the game undefeated following a six-goal win over Gormandale last round.
The Saints will look to improve their form after a hard-fought draw against Woodside in round 15.
Cowwarr sit six points out of the top five with five wins and eight losses but it's likely the Kangaroos outfit will prove too strong for the Saints.